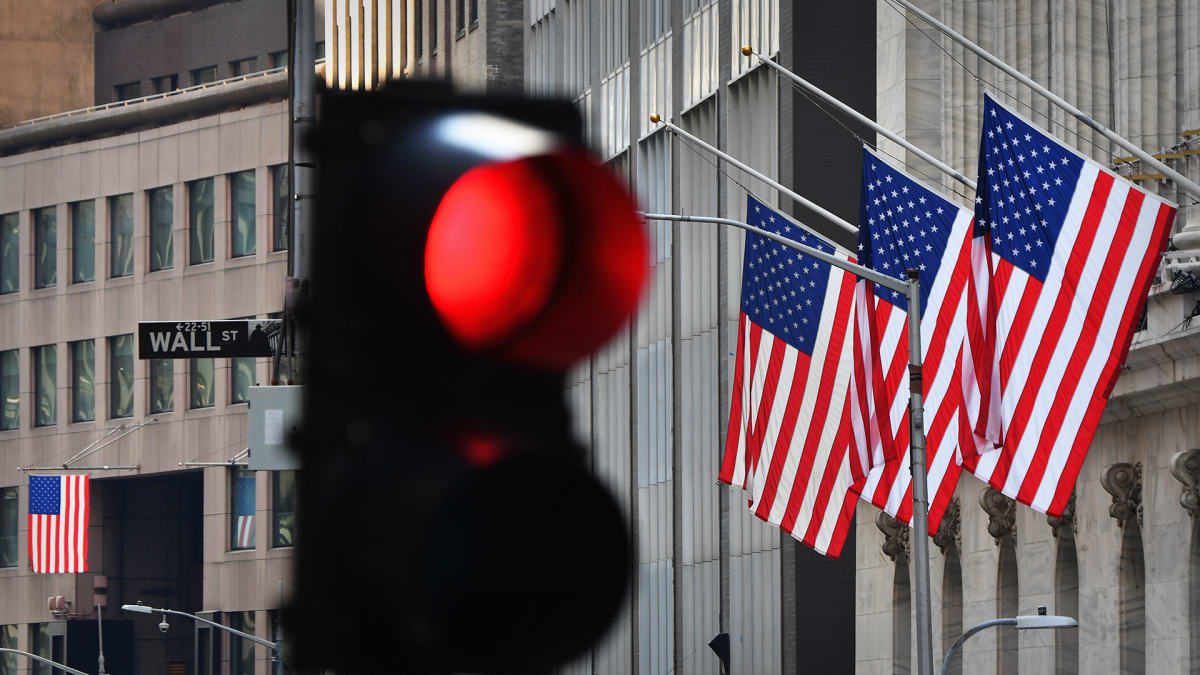 Five things you need to know before the market opens on Tuesday March 28:
1. -- Stock Futures Slip Lower As Bank Sector Worries Clip Sentiment
U.S. equity edged lower Tuesday, while Treasury bond yields extended their recent run of gains, as investors continue to track developments in the domestic banking sector following the sale of Silicon Valley Bank earlier this week. 
The FDIC-brokered deal, which will see First Citizens BancShares buy the failed tech-focused lender at a knock-down price, has steadied markets nerves following the collapse of SVB Financial, the closure of Signature bank and the forced merger between Credit Suisse and UBS Group in Europe.
U.S. authorities have assured by depositors and investors that the heavily-regulated banking system remains sound, but deposit flight from regional lenders hit a record pace last week and rising interest rates threatens to add to unrealized losses on bond portfolios held by many small and medium-sized lenders around the country. 
In the meantime, investors are hoping to get a sense of the Fed's reaction function to both the ongoing bank system stresses and the stubbornly high levels of inflation that persist in the domestic economy. 
Bets on a near-term rate hike from the Fed, which holds its next policy meeting in May, nudged higher in overnight dealing to around 52.3%, with markets divided on the direction of interest rates heading into the summer months. 
Bond yields, meanwhile, continue to move higher in extreme volatility, with 2-year note yields last pegged at 4.045% in overnight dealing following a weaker-than-expected auction of $42 billion in new paper on Monday. Benchmark 10-year notes were last seen trading at 3.566%.
The U.S. dollar index, which tracks the greenback against a basket of six global currencies, was marked 0.1% lower in overnight dealing at 102.747, thanks in part to a leap in the yen on reports of a major Japanese insurance group indicating a preference for domestic assets in its retirement funds. 
On Wall Street, stocks are poised for a mixed open Tuesday ahead of March consumer confidence data from the Conference Board at 10:00 am Eastern time and second quarter earnings from chipmaker Micron Technology MU after the close of trading. 
Futures contracts tied to the S&P 500 indicate a 4 point opening bell dip while those linked to the Dow Jones Industrial Average suggest a 10 point move to the downside. Futures tied to the Nasdaq are indicating a 15 point decline as tech stocks face the headwind of higher Treasury bond yields.
Overnight in Asia, the region-wide MSCI ex-Japan index was marked 0.6% higher into the close of trading, while Japan's Nikkei 225 edged 0.15% fin Tokyo.
In Europe, the Stoxx 600 was marked 0.24% higher in early Frankfurt trading, with bank stocks leading the advance,  while the FTSE 100 was marked 0.29% higher in London.
2. -- Fed Supervisor Barr To Face Senate Lawmakers On SVB Collapse
The Federal Reserve's vice chair for supervision, Michael Barr, will tell lawmakers on Capitol Hill Tuesday that the U.S. banking system is "strong and resilient" and that officials will use all the tools at their disposal to ensure the safety of customer deposits. 
In prepared remarks for his testimony to the on the Senate Banking Committee, Barr said the events of the past three weeks, including the collapse of Silicon Valley Bank, the sale of Signature Bank and the ongoing challenges facing First Republic, "raise questions about evolving risks and what more can and should be done so that isolated banking problems do not undermine confidence in healthy banks and threaten the stability of the banking system as a whole."
Barr, who will also testify before the House Financial Services Committee on Wednesday, said the SVB's failure was the result of inadequate management oversight, particularly with respect to interest rate and liquidity risks, that "demands a thorough review."
The Fed's supervisory board will take an "unflinching look" at SVB's supervision and issue a public report no later than May 1, Barr said.
3. -- Lyft Shares Leap As Founders Step Aside For New CEO David Risher
Lyft Inc (LYFT) shares moved higher in pre-market trading after it brought in former Amazon and Microsoft executive David Risher to lead the west coast-focused ride hailing group.
Risher will replace Logan Green as CEO, effective April 17, the company said, with co-founders Green and John Zimmer transitioning to the roles of chairman and vice chairman respectively. Sean Aggarwal, current Lyft board chair, "will transition to the role of lead independent director", Lyft said. 
Green and Zimmer founded Lyft in 2012, building the company into a formidable player in the ride-hailing sector, with more than $1 billion in quarterly revenues, but failed to sustain a serious challenge to its larger rival, Uber Technologies (UBER).
Risher, who has served on Lyft's board since July of 2021, was one of the earliest members of the Amazon team and served as the group's head of product and head of U.S. retail before founding the digital library Worldreader in 2017.
Lyft shares were marked 3.85% higher in pre-market trading to indicate an opening bell price of $9.97 each..
4. -- Occidental Shares Jump As Warren Buffett Adds More Shares to Holding
Occidental Petroleum (OXY) shares jumped higher in pre-market trading after billionaire investor Warren Buffett added another hefty chunk of shares in his favorite energy group. 
Securities and Exchange Commission filings show that Buffett's Berkshire Hathaway BRK.A investment vehicle added 3.7 million shares of Occidental at cost of around $216 million between last Thursday and yesterday, taking his tally to around 203.9 million shares, or just over 23.6% of the Houston-based oil major.
Buffett won permission from the U.S. Federal Energy Regulatory Commission last year to boost Berkshire's position to as high as 50%. 
Late last month, the Permian-focused driller said capital spending would rise to around $6.2 billion, a 37.8% increase from last year, with low-carbon project spending possibly rising to as high as $600 million. The group also boosted its annual dividend by 38% and unveiled plans for a $3 billion share buyback
Occidental Petroleum shares were marked 1.9% higher in pre-market trading to indicate an opening bell price of $60.78 each, a move that would trim the stock's year-to-date decline to around 3.5%.
5. -- Alibaba Shares Spike On Plans To Spilt Group, Pursue Separate IPOs
Alibaba Group Holding  (BABAF)  shares powered higher in pre-market trading after the China based e-commerce giant unveiled plans to split into six separate companies.
Alibaba said it will separate into larger units focused on e-commerce, cloud computing and media, with each division possibly pursuing individual IPOs or funding. 
Group CEO Daniel Zhang is expected to lead the cloud division, Alibaba's fastest-growing business, with Jiang Fan leading the e-commerce division. 
"At 24 years of age, Alibaba is welcoming a new opportunity for growth," Zhang said. "The market is the best litmus test, and each business group and company can pursue independent fundraising and IPOs when they are ready."
Alibaba's U.S.-listed shares were marked 6.1% higher in pre-market trading to indicate an opening bell price of $91.35 each.