Stock bulls power China market with liquidity that underpinned 2015 rally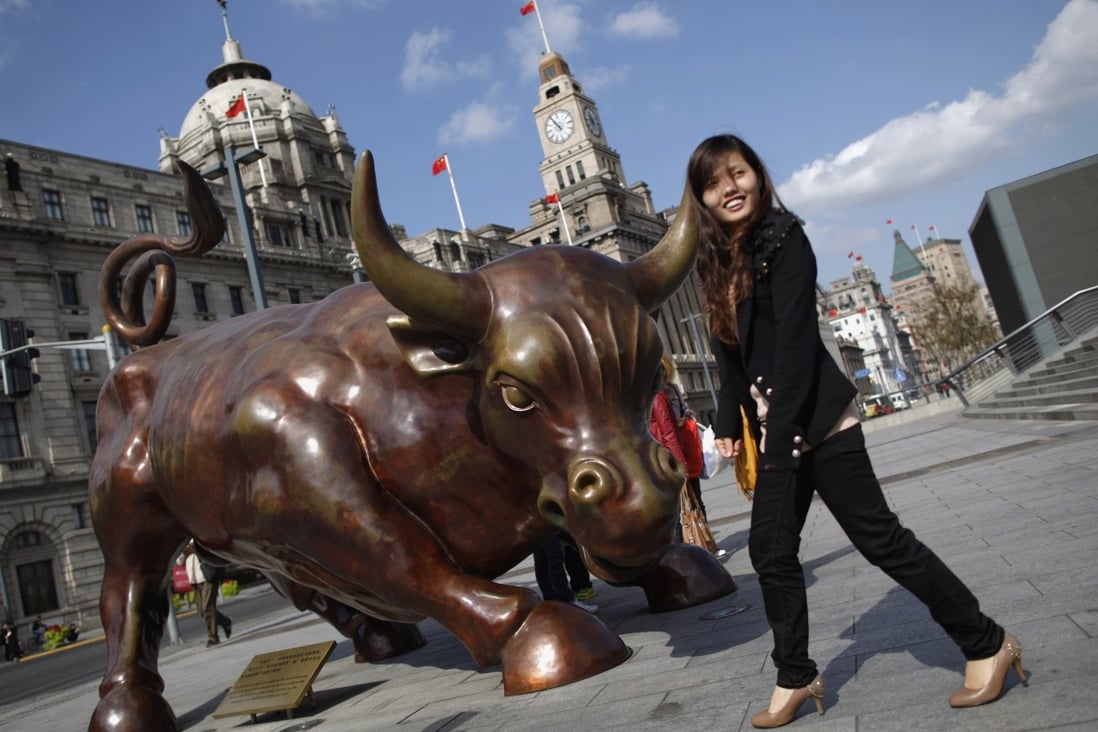 China's stock market rebound from regulatory onslaught to a six-year high is more than just a relief rally. The turnaround is powered by a trading blitz reminiscent of the liquidity that propelled the bull market in 2015.
The Shanghai and Shenzhen bourses have chalked up more than 1 trillion yuan (US$154.8 billion) in combined daily turnover for 38 straight days through Friday, according to exchange data. The current record of 43 days, straddling May and July 2015, helped double the benchmark index along the way.
The gush in trading underscores confidence among onshore money managers about the outlook for local shares, after Beijing's months-long regulatory crackdown wiped out more than US$1 trillion of value of Chinese tech and education stocks, mostly those traded in Hong Kong and New York.
"Historically speaking, when the market turnovers are constantly above 1 trillion yuan, stocks tend to perform well in the medium and long term," said Yan Xiang, an analyst at Guosen Securities.
The benchmark Shanghai Composite Index climbed last week to a level not seen since August 2015, while the benchmark in Shenzhen ended the week near its June 2015 peak.
Both overseas investors and leveraged traders are among those active buyers of China's A shares. Foreign funds were net buyers of them in 14 of the past 15 trading days, according to Stock Connect's northbound trading link. At the same time, the values of stocks purchased by leveraged traders have risen to a six-year high of 1.7 trillion yuan, according to China Securities Finance.
The optimism onshore, though, has eluded the market in Hong Kong as buyers adopt a cautious stance. Hang Seng Index has only risen by a mere 5 per cent from its August 20 low. The index is still 16 per cent below its mid-February high before the regulatory storm intensified.
The daily value of stock transactions in Hong Kong has never surpassed HK$361 billion (US$46.5 billion) this year, signalling caution among stock traders. About one-third of Hang Seng Index's capitalisation is exposed to Beijing's regulatory clampdown, according to Citic Securities.
The 1 trillion yuan turnover carries some significance for some traders who view it as a sentiment barometer and technical buying signal.
Daily trading values first topped the mark in the middle of a super-bull charge in 2015, fuelled by an influx of retail funds and rampant leveraged buying. The rush also saw trading volume hitting an all-time high of 2.4 trillion yuan on May 28 that year.
Almost 1.7 trillion yuan of stocks changed hands on September 1, the highest in the current streak. The resurgence is a result of mutual fund's portfolio adjustments, the return of overseas investors and the rapid growth of high-frequency quantitative trading, according to Huatai Securities.
So far, most of the liquidity has flowed into small-cap companies that trade on cheaper valuations than bigger industry leaders.
The CSI 500 index of small-caps has gained 15 per cent from a July low while the Shanghai Composite advanced 10 per cent. Companies in the small-cap gauge trade at 24 times earnings, versus at least 43 times for market giants like liquor distiller Kweichow Moutai and lithium-ion battery maker Contemporary Amperex Technology.
They could continue to anchor trading volume going forward, as earnings growth keeps up with valuation, according to Orient Securities.
"This asset class has been overlooked over the past three years," said Xue Jun, an analyst at the brokerage. "With the current implementation of pro-growth policies, there's a chance for valuations to improve."