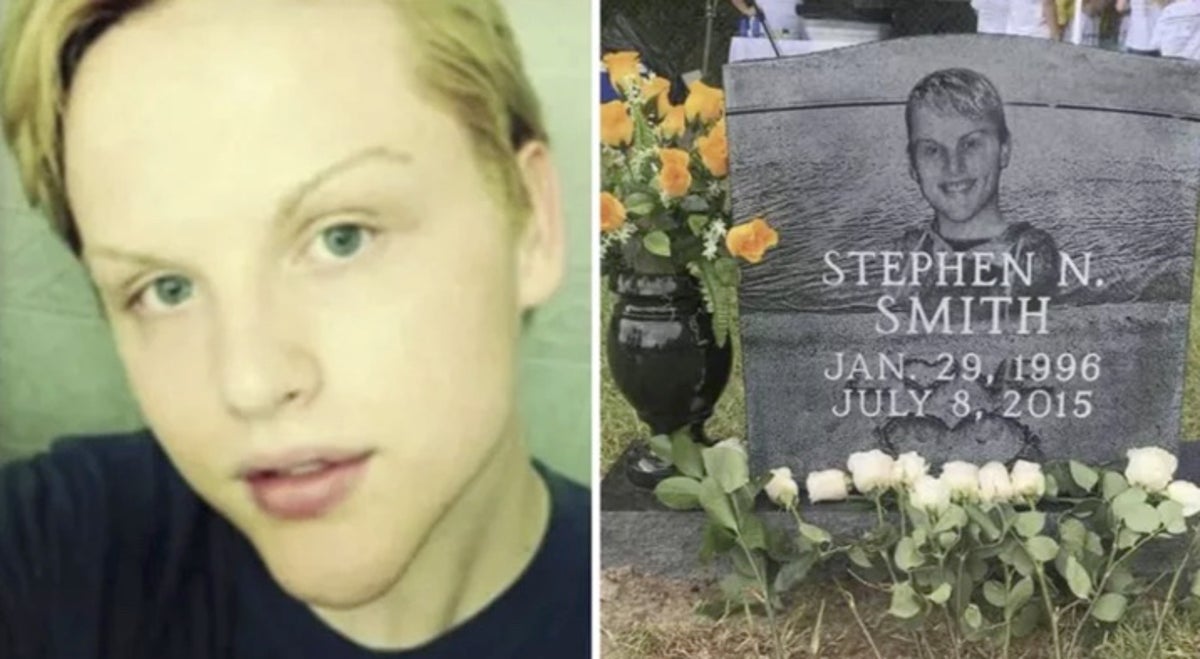 The death of an openly gay teenager whose body was found in a road close to the Murdaugh property has been officially ruled a homicide – almost eight years after law enforcement closed the case as a hit-and-run.
Stephen Smith, a nursing student and a classmate of Buster Murdaugh, was found dead on a road in Hampton County, South Carolina, in the early hours of 8 July 2015.
This was just 15 miles from the Murdaugh family's Moselle estate where disgraced legal scion Alex Murdaugh murdered his wife Maggie and son Paul six years later.
Smith, 17, had suffered blunt force trauma to the head and his car was found around three miles down the road.
At the time, his death was ruled a hit and run – a ruling that his mother, investigators on the original case and members of the local community have long disputed.
There were no skid marks around his body, no vehicular debris, and the victim's loosely tied shoes were still on his feet. Police reports also revealed that some of Smith's injuries were inconsistent with being struck by a car.
Now, after Smith's mother Sandy Smith has spent almost eight years fighting for justice and answers about what happened to her son, the state law enforcement agency has now confirmed that his death is being investigated as a homicide.
In a bombshell development, the South Carolina Law Enforcement Division (SLED) chief Mark Keel informed the Smith family on Tuesday in a phone call, the family attorneys said – calling it a major development in the case.
"SLED is investigating Stephen Smith's 2015 death as a homicide and been investigating this since 2021," agency spokesperson Renée Wunderlich said Tuesday.
Attorneys Eric Bland and Ronnie Richter, who are representing Ms Smith, described the update as "extraordinary" and "a shocking announcement after eight years of being proclaimed a highway vehicular manslaughter".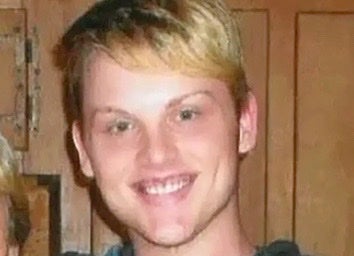 They said that law enforcement did not need to exhume Smith's body to reach the conclusion that there was foul play in his death.
"SLED officials have revealed that they did not need to exhume Stephen Smith's body to convince them that his death was a homicide," the attorneys said in a joint statement.
"However, they will be present and participate in any exhumation of Stephen's body to gather more evidence. We are committed to finding out what really happened, and getting the peace and justice the Smith family deserves."
"We have a chance to right eight years of wrongs, and we intend to do just that," Mr Bland added.
The attorneys added that SLED officials had also "welcomed a partnership" with the attorneys representing Smith's family and believe that "working together will help to bring new leads and information to light and will ultimately lead to a resolution in this case".
In June 2021 – mere days after Alex Murdaugh gunned down his wife Maggie and son Paul on the family's sprawling 1,700-acre estate in Islandton on 7 June 2021 – SLED announced it was opening an investigation into Smith's death.
This January, the agency said that "progress" had been made – but had provided no other details until Tuesday's major announcement.
The development comes just one day after Smith's mother held a press conference announcing an independent investigation and Buster broke his silence to deny any involvement in his death.
On Monday, Smith's mother and attorneys held a press conference where they announced plans to exhume the 19-year-old's body and conduct an independent autopsy, after she had raised more than $70,000 through a GoFundMe campaign.
"I hope to find the real reason for Stephen's death and the real why," said Ms Smith.
In a rare public statement the same day, Buster, now 26, the surviving son of Alex Murdaugh, slammed the "vicious rumours" around Smith's death and insisted his innocence.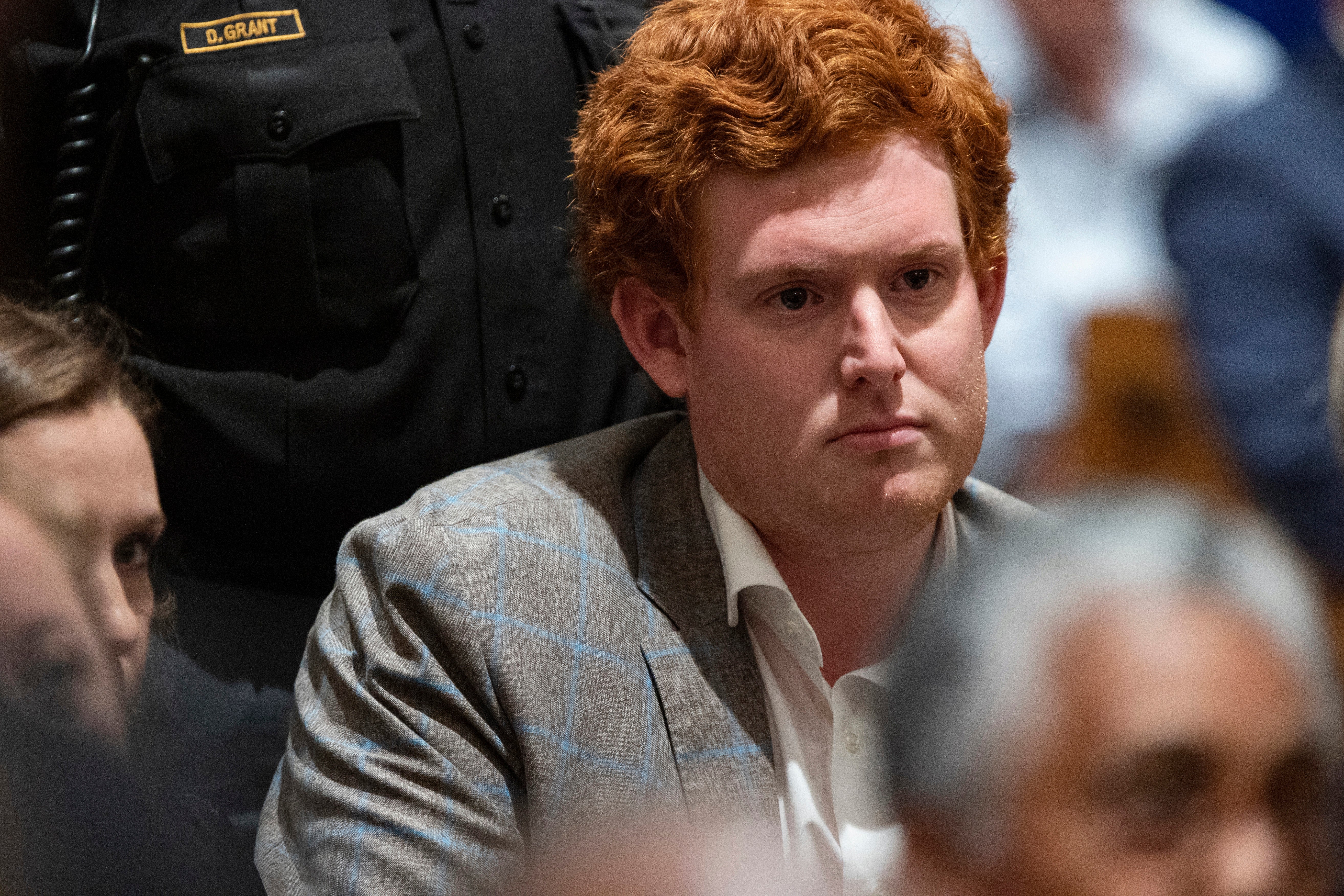 "I have tried my best to ignore the vicious rumors about my involvement in Stephen Smith's tragic death that continue to be published in the media as I grieve over the brutal murders of my mother and brother. I love them so much and miss them terribly," he said in the statement released by his attorney Jim Griffin.
"I haven't spoken up until now because I want to live in private while I cope with their deaths and my father's incarceration.
"Before, during and since my father's trial, I have been targeted and harassed by the media and followers of this story.
"This has gone on far too long. These baseless rumors of my involvement with Stephen and his death are false.
"I unequivocally deny any involvement in his death, and my heart goes out to the Smith family. I am requesting that the media immediately stop publishing these defamatory comments and rumours about me."
During Monday's press conference, Ms Smith's attorney Mr Bland insisted that the family's independent investigation is not about any member of the prominent legal dynasty – but about taking a new look at the case from scratch.
"This is not an Alex Murdaugh 2.0 or any other Murdaugh 2.0. This is a Stephen Smith 2.0," he said.
"This is about Stephen."
During the initial investigation, the Murdaugh name cropped up 40 times in official documents in the case and there has long been murmurings in the community that a "Murdaugh boy" may have been involved, Live5News reported.
Buster and Smith were classmates and there were rumours - albeit unsubstantiated - that the two had been in some sort of relationship around the time of his death.
In a bombshell newly-surfaced letter, Ms Smith named Buster as the prime suspect in his murder – but claimed that there was some sort of cover-up protecting the fanily.
In the letter to the FBI, obtained by local outletFITS Newsand released this week, Ms Smith reached out to the bureau in September 2016 asking it to investigate her 19-year-old son's mysterious death.
She wrote that an alleged witness had told a family member that Buster had murdered her son – by beating him to death with a baseball bat.
The unidentified witness – who claimed they were present during the murder – was then allegedly coerced into silence by Buster who threatened to kill them if they spoke up about what had happened.
The bombshell letter also claimed that Randy Murdaugh – Buster's uncle and Alex Murdaugh's brother – contacted Smith's parents hours after his body was discovered offering to represent them.
Ms Smith said that Randy then quickly stopped answering the family's calls.
In the four-page letter, Ms Smith outlines several other alleged revelations detailing how the investigation appeared to have been "derailed" by local investigators and the prominent Murdaugh family – to cover up her son's murder.
Investigators have never announced any connection between the Murdaugh family and Smith's death and no charges have ever been brought.
The Independent reached out to the attorneys representing both Buster Murdaugh and Sandy Smith.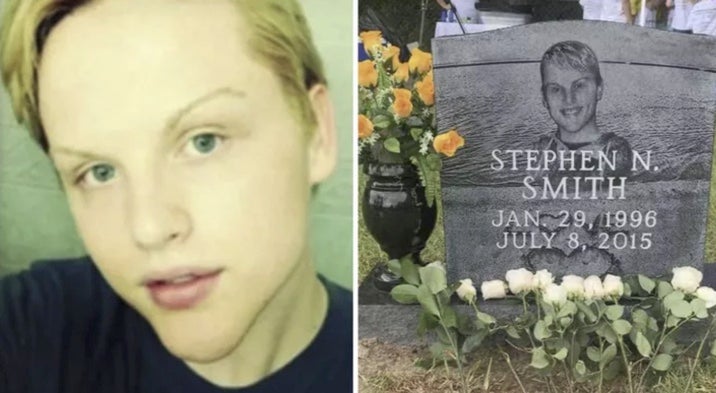 "It was a letter written by a grieving mother who was starved for information and had only the rumour mill as a source so we're trying to get better information this time," Ms Smith's attorney Ronnie Richter told The Independent by phone on Tuesday.
"We just don't know [what happened to Smith]... that's the most troublesome part of the case, we don't know."
He added that the new independent investigation into Smith's death will "not be influenced by the letter", saying that the probe will take a fresh approach and start from scratch.
"But we don't accept the conclusion of the case [that Smith was killed in a hit-and-run – that doesn't corespond so what would you expect of a mother in those circumstances?" he said.
Mr Griffin acknowledged the receipt of The Independent's email and said he would be in contact if or when Buster decided to release a statement or information.
Despite the grieving mother's efforts, the case was closed and there were no developments in the case for six years until SLED opened a new investigation days after the murders of Maggie and Paul.
On 2 March, Murdaugh was convicted of Maggie and Paul's murder earlier this month and was sentenced to life in prison.
He is also awaiting trial on a string of financial fraud charges.