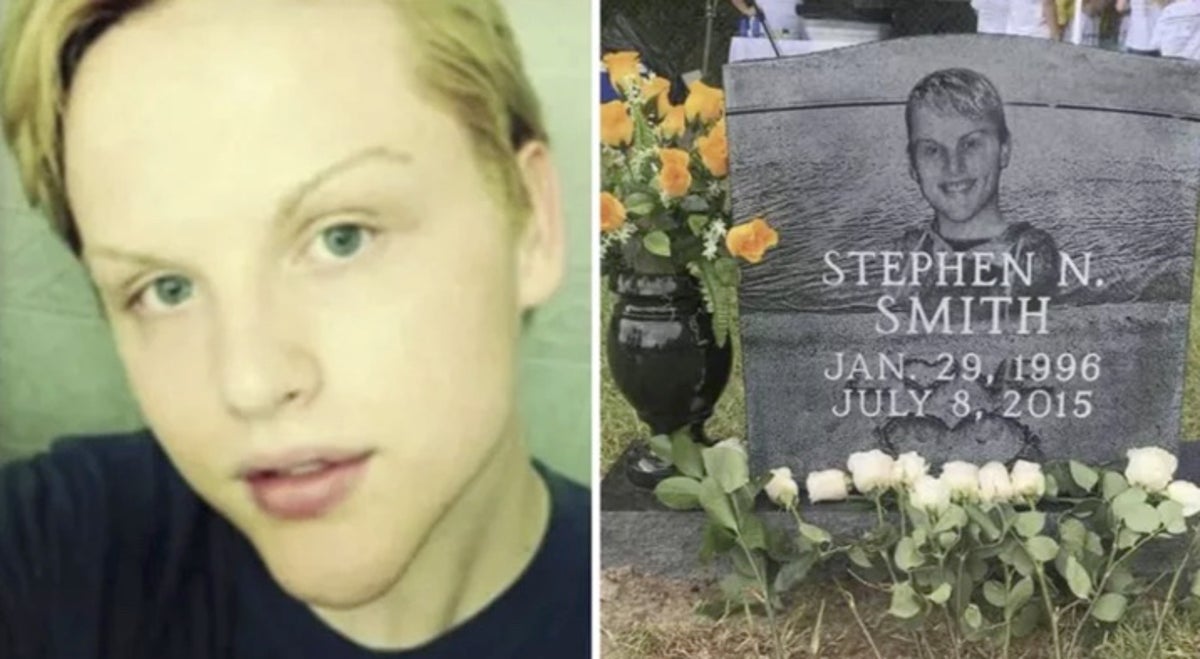 The family of a teenager who died in mysterious circumstances in 2015 have said they believe he was killed "somewhere else" before his body was "placed" in the middle of a road close to the infamous Murdaugh family's home.
Stephen Smith, a 19-year-old openly gay teenager and nursing student, was found dead in a road in Hampton County, South Carolina, in the early hours of 8 July 2015 – just 15 miles from the Moselle estate where Alex Murdaugh murdered his wife Maggie and son Paul six years later.
Smith had suffered blunt force trauma to the head and his car was found around three miles down the road from his body.
At the time, his death was ruled a hit-and-run – a ruling that his mother, investigators on the original case and members of the local community have long disputed.
The Murdaugh name repeatedly cropped up during the initial investigation and a new state probe was opened into Smith's death just days after the June 2021 murders of Maggie and Paul.
Following Murdaugh's murder conviction earlier this month, Smith's mother Sandy Smith launched a GoFundMe campaign to help to pay for her son's body to be exhumed and for an independent autopsy to be carried out – as she continues to fight for justice over his death.
Speaking at a press conference on Monday morning, Ms Smith's attorneys Eric Bland and Ronnie Richter announced plans for an independent investigation after the GoFundMe had topped $65,000 in a matter of days.
In the briefing, Mr Bland revealed that they believe the 19-year-old died in a different location before his body was moved to the Sandy Run Road where it was then discovered.
"We think he did not die on that road that night," he said, adding that they "don't expect it to be vehicular manslaughter".
Mr Bland said that a new autopsy could "heed a different conclusion that maybe he was killed somewhere else".
The circumstances surrounding Smith's death do not fit with the official account of how he died – nor with Smith's habits and behaviours, said Mr Richter.
Smith's body was found at around 4am on the morning of 8 July 2015 in the middle of Sandy Run Road in Hampton County.
There were no skid marks around his body, no vehicular debris, and Smith's loosely tied shoes were still on his feet – all evidence which casts doubts on him being struck and killed by a vehicle.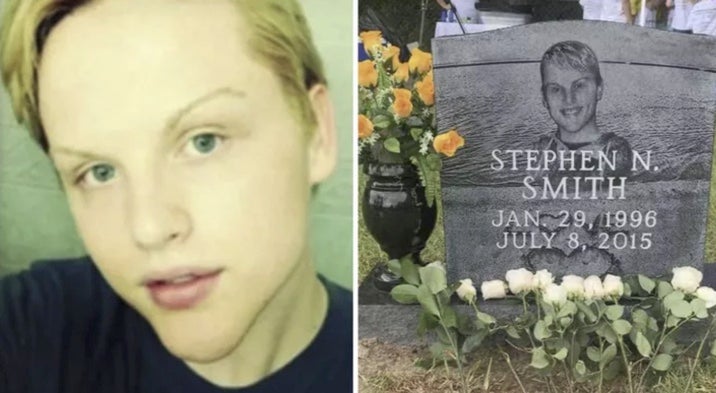 Smith's car was also left three miles down the road with the gas cap removed.
"While it appeared he had broken down and walked for help, he never called for help from his cellphone he had on his body," said Mr Richter.
Smith was "apparently placed in the middle of the roadway" after his death, he said.
Ms Smith said that her son was a cautious person who would not have walked three miles along the road if his car broke down – especially given a route through the fields would have been quicker to get home.
He also wouldn't have left his wallet in his car, she said, and would have called his twin sister for help.
Because he was openly gay in the lowcountry, Mr Bland said that Smith "had to be cautious" and had to have something of a "secret life".
"Being gay in the lowcountry is not easy, he had to live a secret, careful life," he said.
As well as Smith's behaviours not matching, his injuries also did not suggest he was struck by a vehicle, Mr Bland added.
The teenager only had injuries from his shoulders up and therefore did not appear to have been struck by a bumper, he said.
For almost eight years, Smith's mother has insisted that her 19-year-old son was murdered and was not the victim of a hit-and-run. Investigators who worked on the initial case have also doubted the official version of events.
While the case was closed, there has long been murmurings in the community that a "Murdaugh boy" may have been involved and the Murdaugh name came up 40 times in documents in the initial case, reported Live5News.
Smith had been a classmate of Buster Murdaugh – Alex Murdaugh's eldest and now only surviving son – and there were rumours that the two had been in a relationship around the time of his death.
Investigators have not announced any connection between the Murdaugh family and Smith's death and no charges have ever been filed.
On Monday, Buster's attorney Jim Griffin released a statement on his behalf slamming the "vicious rumours" about his potential involvement in Smith's death.
"These baseless rumors of my involvement with Stephen and his death are false," he said.
"I unequivocally deny any involvement in his death, and my heart goes out to the Smith family."
He added: "I have tried my best to ignore the vicious rumors about my involvement in Stephen Smith's tragic death that continue to be published in the media as I grieve over the brutal murders of my mother and brother. I love them so much and miss them terribly."
Investigators have not announced any connection between the Murdaugh family and Smith's death and no charges have ever been filed.
Despite the connection to the Murdaughs, Mr Bland insisted that the new investigation is not about any member of the prominent legal dynasty.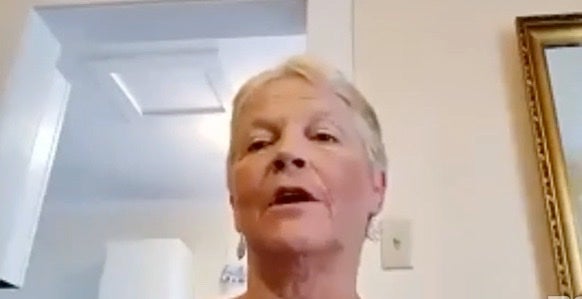 "This is not an Alex Murdaugh 2.0 or any other Murdaugh 2.0. This is a Stephen Smith 2.0," he said.
"This is about Stephen," he said, adding that the aim is to simply "give a mother answers" about her son's death – something that he hopes the independent investigation will do.
Ms Smith said that – after almost eight years – she is hoping to finally find out the "real reason" for her son's sudden death.
"I hope to find the real reason for Stephen's death and the real why," she said.
Mr Bland said that investigators will be hired to "start over" on the case – coming to it "from scratch" and "without preconceived notions".
Firstly, he explained that they plan to file a petition in the next week to 10 days asking a judge for permission to exhume Smith's body.
He said he hopes the judge will see there is "good cause" to believe that "a fresh set of eyes, new autopsy could heed a different conclusion" as to what happened to the 19-year-old victim.
The investigation will also "look at [Stephen's life]" focusing on the 90 days before his death on 8 July 2015 including who he was associating with, who his friends were, who he was dating at the time, his communications and plans he had made prior to his death.
"A lot of pre-death communications can be relevant and the post-death communications of some people could be relevant," he said.
He did not reveal who he could be referring to.
He pointed to the techniques used in Murdaugh's murder trial which used cellphone data such as GPS data and call logs to track the victims' and killer's movements – saying that they would be looking to employ similar technological techniques as part of the investigation.
If the investigation does lead to the same conclusion as the initial investigation – that Smith was in fact the victim of a hit-and-run – Mr Bland pointed out that the individual or individuals responsible are still walking free and should be brought to justice.
Any information gathered through the independent probe will also be shared with the South Carolina Law Enforcement Division (SLED), he said.
Since his death in 2015, Smith's mother has fought for answers and tried to keep her son's death in the local spotlight – but the case was closed and there were no developments for six years.
Then, on 7 June 2021, Murdaugh gunned down Maggie and Paul on the affluent family's sprawling 1,700-acre estate in Islandton and the Smith case came under the spotlight once more.
Just days after the murders, SLED announced that it was reopening an investigation into Smith's death based on information that had come to light during the investigation into Maggie and Paul's murders.
It is not clear what information prompted the launch of the investigation into Smith's death and no further details have been released over the course of the last 21 months.
In January 2023, SLED only said it had "made progress" in the case.
During Monday's press conference, Mr Bland said that a grand jury investigating Smith's death was "no longer in panel".
This means that the panel either returned an indictment and the attorney general is sitting on it or there is not enough information for an indictment, he said.
He added that he believes it is the latter – something the family hopes a fresh investigation could resolve.