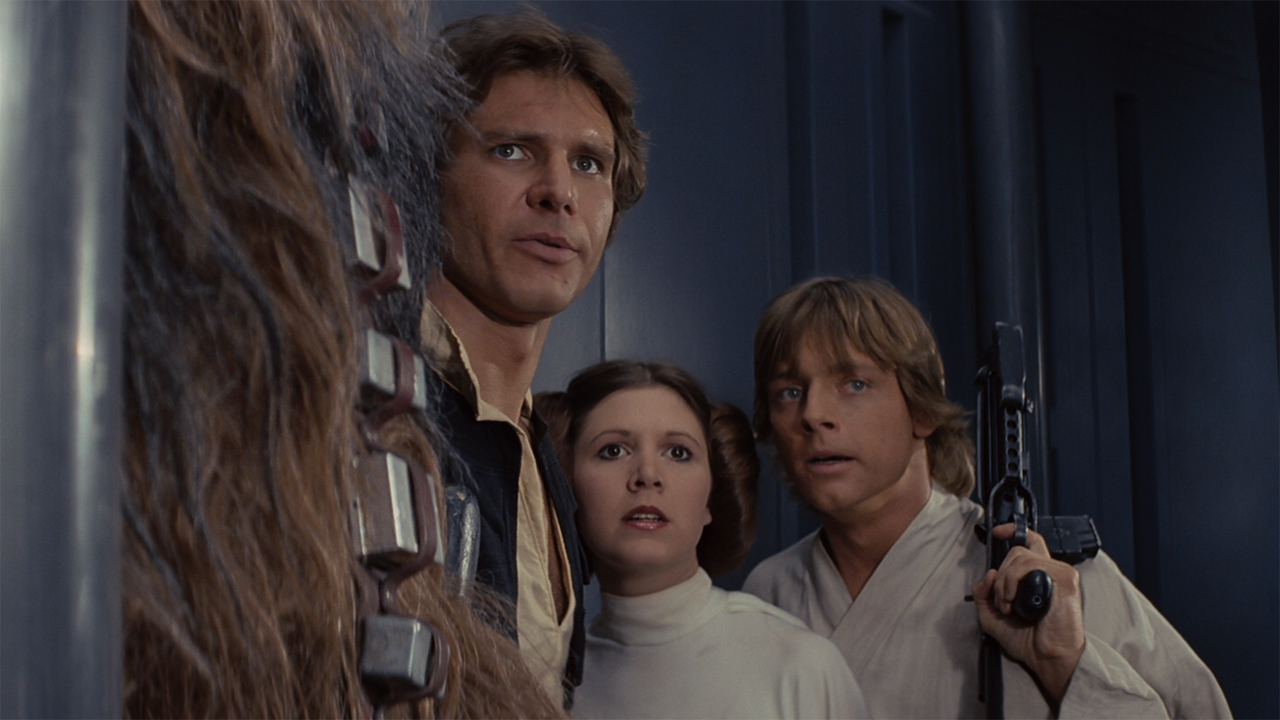 Earlier this month, it was reported that the future of Star Wars on the big screen is a bit hazy. While the franchise's original programming on Disney+ has been popular, it has been said that a number of in-the-works features have been put on ice (including Patty Jenkins' Rogue Squadron and the film being developed by Marvel Studios President Kevin Feige). One movie has been apparently been kept safe amidst these moves is a mystery blockbuster being made by Oscar-winning documentarian Sharmeen Obaid-Chinoy – but even that project is now dealing with behind-the-scenes shakeups.
Sharmeen Obaid-Chinoy has been collaborating with screenwriters Damon Lindelof and Justin Britt-Gibson on the Star Wars film, but that's apparently no longer the case. Deadline has gotten confirmation that both Lindelof and Britt-Gibson have left the project, and it's unclear who Lucasfilm will hire to replace them. The filmmakers first joined the project in October 2022, and it's still moving forward. It's expected that details about it will be revealed at Star Wars Celebration, the biennial franchise-centric convention that is scheduled to be held in London next month.  
The reason for the departure isn't clear, as neither Damon Lindelof nor Justin Britt-Gibson have made an official statement about the development, but, as noted by Deadline, there are clues to point to in a recent interview that Lindelof did with SlashFilm. Said the filmmaker:
That quote was first published less than a week ago, and it seems that perhaps Lindelof ended up being able to answer those "maybe" questions for himself in the time since then. Sometimes it's better to be an observer instead of a participant – though it is worth noting that the filmmaker has previously contributed to films and television shows based on/expanding some of the most popular franchises of all time, including Star Trek, Watchmen, and Alien. In this particular case, he evidently didn't feel that he could make the great movie he wanted to make set in the Star Wars canon, and that has led to him parting ways with the project.
In addition to the mystery film from Sharmeen Obaid-Chinoy, Star Wars is apparently also still developing a feature that is being directed by Taika Waititi (and the most recent report said that he is aiming to play a role in the film as well). We don't know much about either blockbuster, but that may totally change after Star Wars Celebration 2023.
To stay up to date with all of the franchise projects in the works, including both film and television, scope out our Upcoming Star Wars Movies And TV guide. To learn about all of the theatrical releases that are actually coming out in the next few months, check out our 2023 Movie Release Calendar.