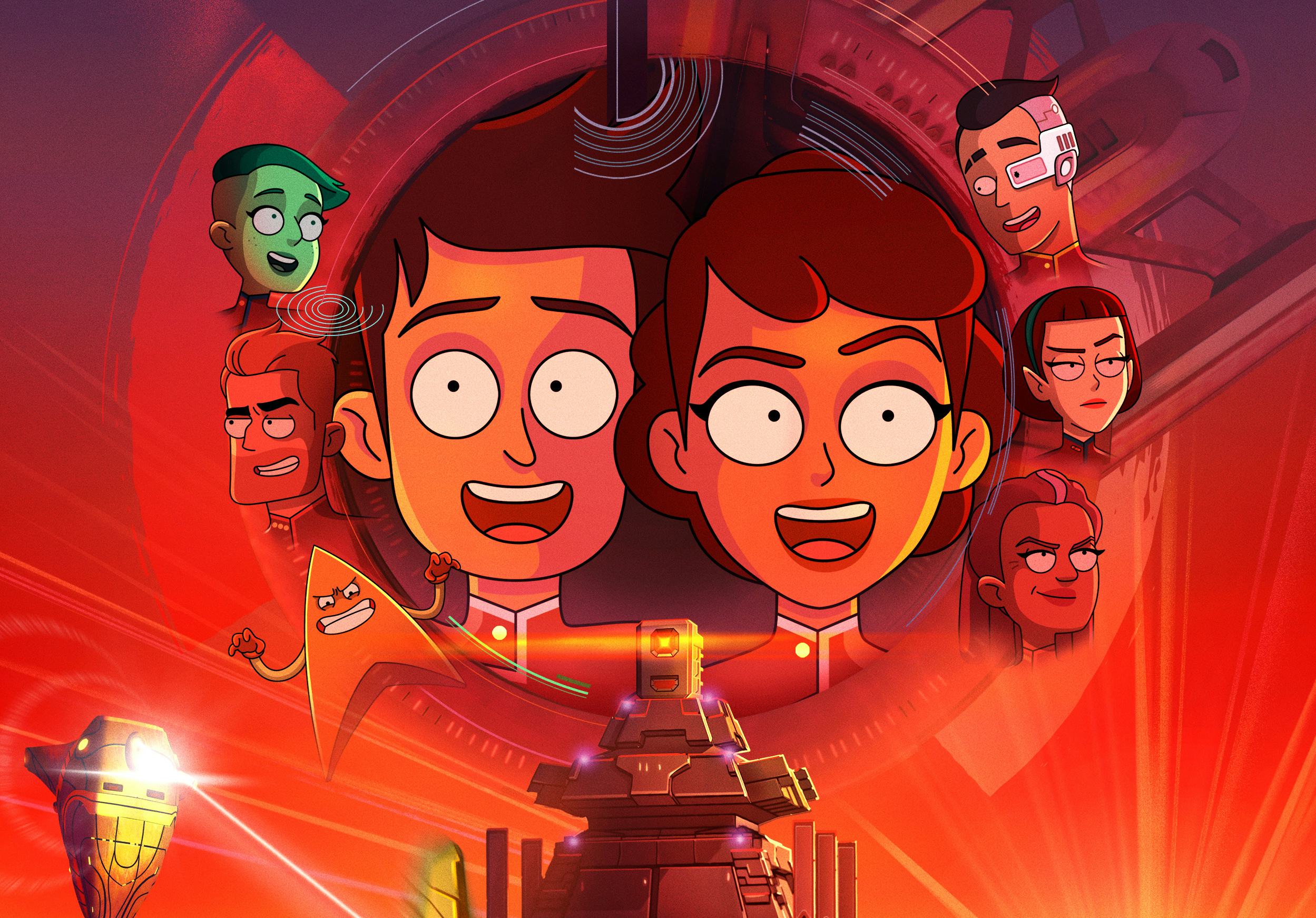 2023 will likely be remembered as one of the greatest years for the Star Trek franchise, ever. After two mixed seasons of Picard, the third season delivered a critical hit that united (nearly) every generation of the fandom. This was followed by Strange New Worlds Season 2, which not only dropped the instant classic musical episode "Subspace Rhapsody," but also delivered the brilliant crossover episode, "Those Old Scientists," which reached through space and time to connect the classic Pre-Kirk era of Trek with the post-TNG era of Lower Decks.
This brings us to Star Trek's little sitcom that could. With Season 4 of Lower Decks, the animated comedy series proves, again, to be the most consistently good entry of the franchise's contemporary slate of shows. Lower Decks Season 4 is closing out a great year for Star Trek, and it's doing it by having the highest per-episode batting average of the entire franchise.
Since the beginning, Lower Decks has always been two things — a show that subsists on making fun of the various tropes throughout Trek history, while also forging its own identity as a character-based sci-fi sitcom with a lot of heart. While Seasons 2 and 3 seemed to dive into the possible ways in which the titular junior officers might be driven apart, Season 4 firmly presents our leads — Mariner (Tawny Newsome), Boimler (Jack Quaid), Rutherford (Eugene Cordero), and Tendi (Noël Wells) — as a united front of best buds. As was teased by series creator Mike McMahan ages ago, and revealed in the Season 3 finale, Vulcan fan-favorite T'Lyn (Gabrielle Ruiz), first introduced in Season 2, becomes a semi-regular in Season 4, joining the lower deckers as the latest misfit who doesn't quite fit in with what people expect from her in the Vulcan government.
Interestingly, in specific episodes in both Picard Season 3 and Strange New Worlds Season 2, one big idea was touted that Lower Decks has spent the past three years making scripture: Starfleet isn't just the best and brightest of the galaxy; it's a place where lost souls find themselves, and each other. With T'Lyn's stories in Season 4, some of the outcast-among-outcasts vibes of previous Lower Decks seasons feel all new again. Some of this works because Lower Decks once again, leaves no deep cut overlooked, stuffing the first eight episodes of this season with some of the silliest and most controversial Trek tropes ever.
But some of the comedy — and drama — doesn't come from the references. In a few specific episodes, including one written by popular humorist (and former Inverse writer!) Jamie Loftus, the dialogue is just plain funny and would work just as well in another sitcom. Yes, context matters for Lower Decks, and this season is perhaps digging deeper into obscure Trek lore than the previous three, and yet, the laughs feel fresher than ever.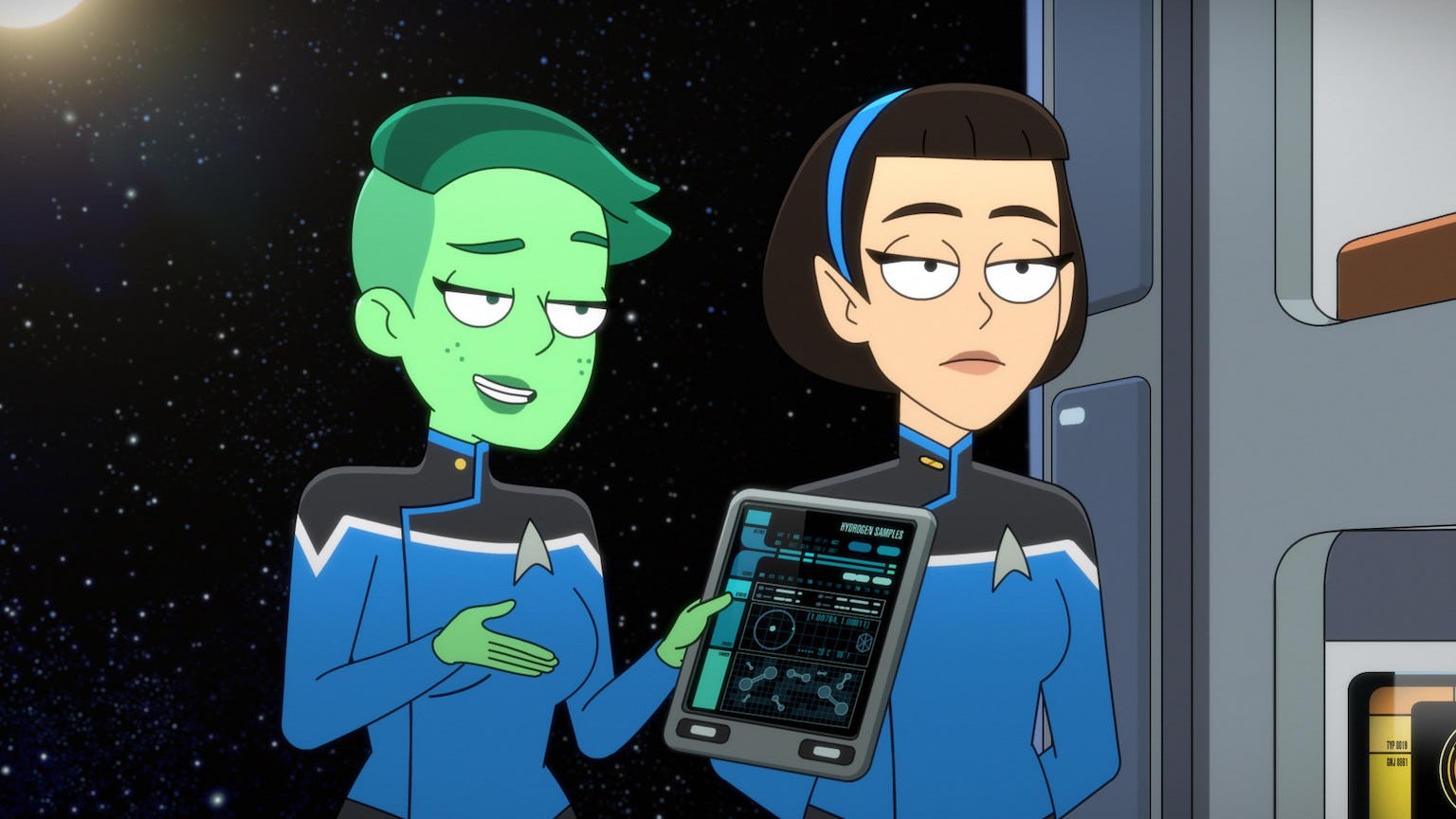 Unlike previous seasons, Lower Decks Season 4 introduces a very ominous season-long mystery arc, one that doesn't break the story-of-the-week format, but does create an interesting through-line, which feels sort of like a Doctor Who-ish "Bad Wolf" motif. If the solution to this season-long mystery doesn't end up being what fans want, it hardly matters. The jokes, deep cuts, and heartfelt character pieces along the way are enough.
And for those Trekkies who love connecting the dots, there are plenty of surprise cameos and dives into the continuity that are as surprising as they are delightful. Throughout if you're taking notes, the best episodes of this season feel like brilliant humorous essays about sci-fi tropes, which somehow still work even if you're not totally in on the joke. Pound-for-pound, Lower Decks has more straight-up solid episodes than either of the most recent live-action shows, which were also very good.
Lower Decks Season 4 can't reach the same Trekkie ecstasy moments of seeing the Enterprise-D crew fly again in the Picard finale, or witnessing the crew (and Klingons!) sing and dance in "Subspace Rhapsody." It weirdly may not be able to top the sheer novelty of the Strange New Worlds/Lower Decks crossover that it helped create. And yet, each one of these 30-minute episodes is nearly perfect. Just as the USS Cerritos presents the workhorse of Starfleet, with Season 4, Lower Decks again proves it is the workhorse of the entire Star Trek franchise.
Star Trek: Lower Decks Season 4, hits Paramount+ on September 7, 2023.