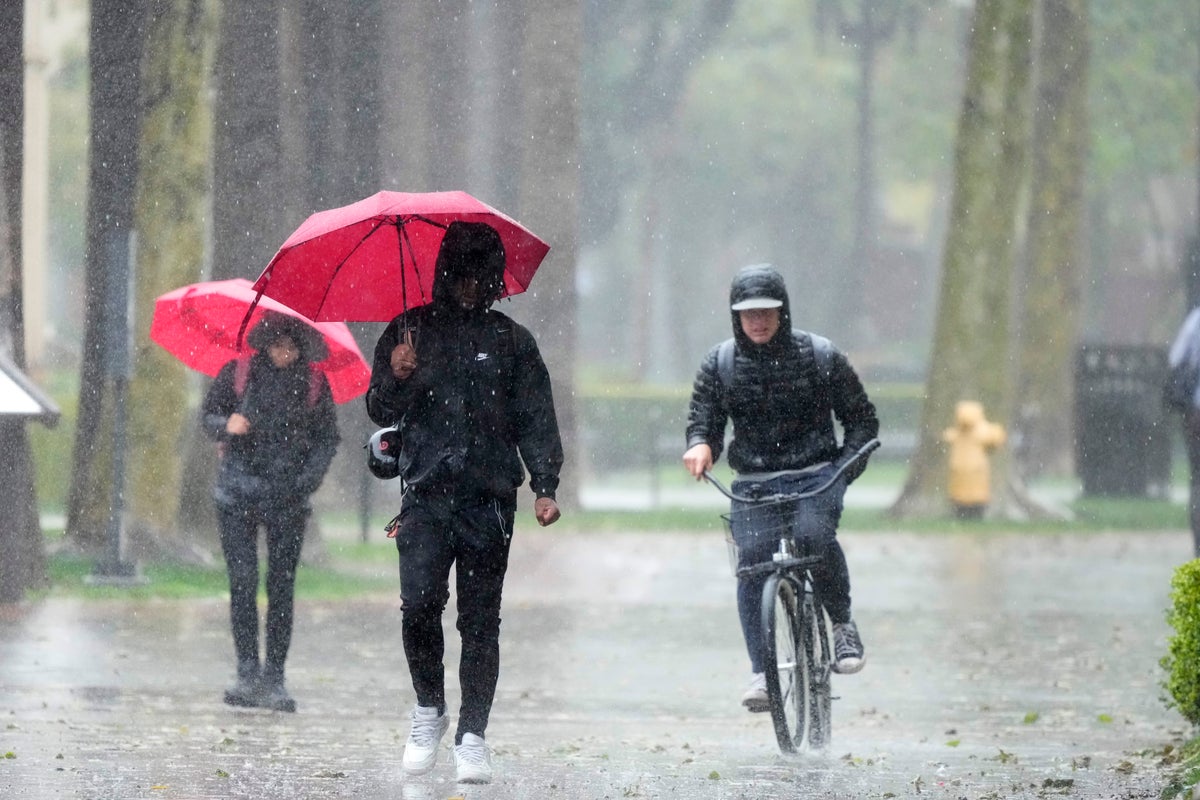 A strong late-season Pacific storm brought damaging winds and more rain and snow to saturated California on Tuesday as the first full day of spring showed little change from the state's extraordinary winter.
The storm focused most of its energy on central and southern parts of the state, bringing threats of heavy runoff and mountain snowfall that forecasters said will be measured in feet.
In the Monterey Bay region, a severe windstorm located over the ocean blasted Santa Cruz County with wind gusts up to 80 mph (129 kph) at midday. Trees and power lines were reported downed, the National Weather Service said.
More than 126,000 Pacific Gas & Electric customers were without power by early afternoon, mostly in the region south of San Francisco, according to PowerOutage.us.
The National Weather Service said the storm is a Pacific low pressure system interacting with California's 12th atmospheric river since late December.
California's unexpected siege of wet weather after years of drought also included February blizzards powered by arctic air.
The storms have unleashed flooding and loaded mountains with so much snow that roofs have been crushed and crews have struggled to keep highways clear of avalanches.
The Mammoth Mountain resort in the eastern Sierra Nevada announced that it will remain open for skiing and snowboarding at least through the end of July.
With a season-to-date snowfall of 634 inches (16.1 meters) at the main lodge, it was likely just one storm away from breaking the all-time record of 668 inches (16.9 meters) set in the 2010-2011 season.