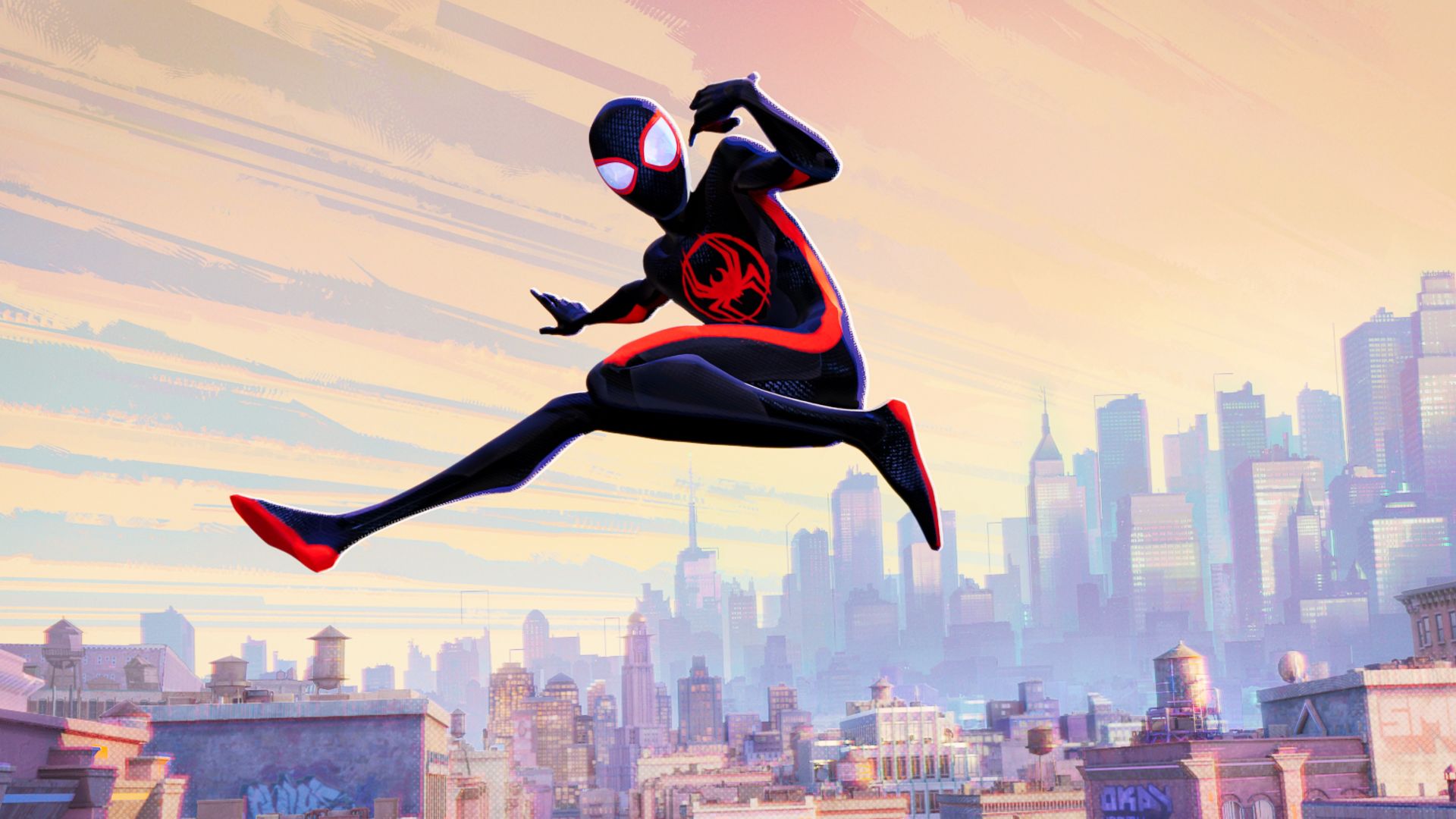 Spider-Man: Across the Spider-Verse has a lot of cameos. Don't believe me? Check out the long, long list of Across the Spider-Verse cameos and Across the Spider-Verse Spidey variants. Wait, there's more!
One cameo – at least in our experience – left the entire theater with their jaws on the floor. Not only that but, if you dig a little deeper, it could have telegraphed the multiverse movie's big twist well in advance.
Major spoilers for the Spider-Man: Across the Spider-Verse ending follow.
Miles' introduction to the Spider-Society on Earth-928 also saw him encounter various villains that had left their own worlds and created anomalies elsewhere.
In a surprise move, one of those was Donald Glover – in live-action, no less – as The Prowler.
MCU webheads will remember that Glover previously appeared in Spider-Man: Homecoming as Aaron Davis, the true identity of The Prowler. He even referred to his off-screen nephew 'Miles', indicating that Miles Morales exists in the MCU.
On the surface level alone, that's an incredible cameo. But there could be more to it than that.
In the final act on Earth-42 (a world that never had a Spider-Man, thanks to Alchemax bringing their radioactive spider across to 'our' Miles' world), it's revealed that their Miles is The Prowler.
Did you see it coming? If so, Glover's quick appearance might have clued you in. For years, he has long been linked with playing Miles Morales in a live-action movie. Glover also voiced the character in Disney series Ultimate Spider-Man.
And, yes, while Glover probably is the MCU version of Aaron Davis here, it also works as a neat meta joke. Simply: Glover, who has played Miles in the past, became the Prowler. Could it be because he is also Miles Morales and someone in his world interrupted a Canon Event? It's certainly possible. It would certainly make 'our' Miles staring at Glover's character for so long carry a bit more weight and meaning. It just goes to show that, Across the Spider-Verse, anything is possible.
For more from Across the Spider-Verse, check out our guides on Across the Spider-Verse Easter eggs, villain The Spot, and whether you need to stick around for an Across the Spider-Verse post-credits scene.