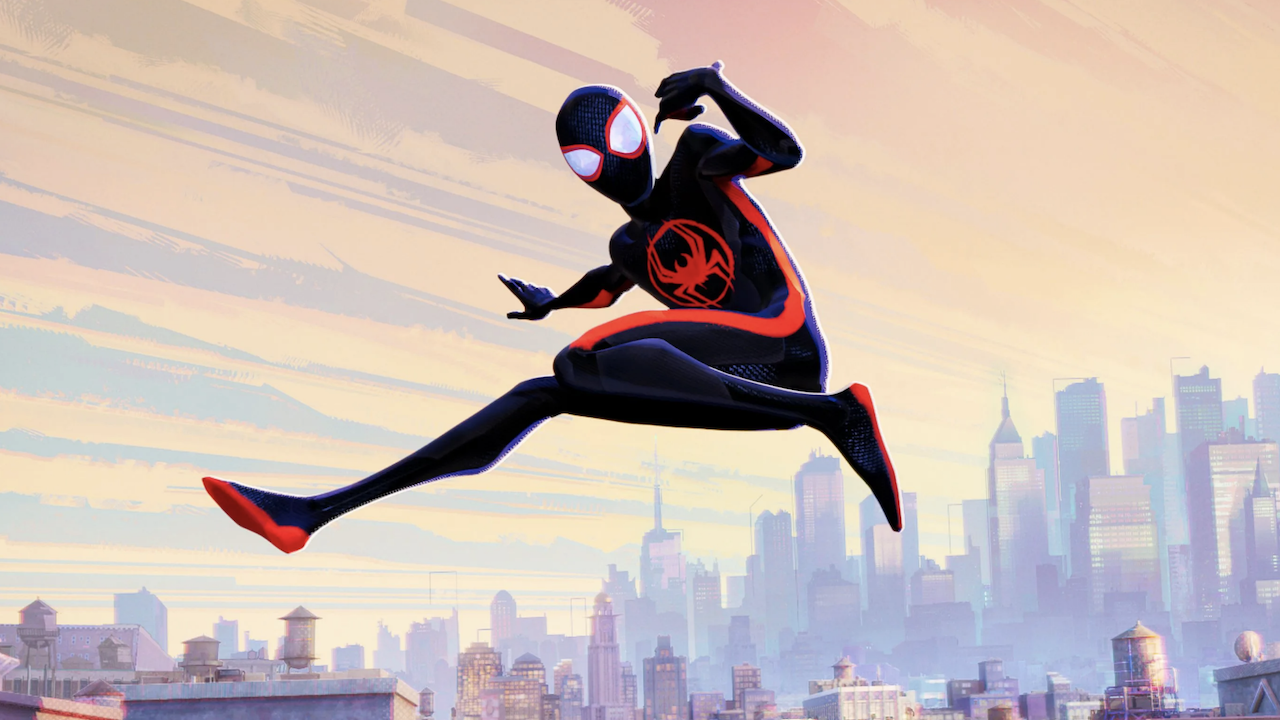 There are a number of big movies releasing between now and Labor Day, and one of them will finally make (or swing) its way to the big screen at the end of the week. The highly anticipated Spider-Man: Across the Spider-Verse is set to make its debut, and the hype surrounding the film seems to be building by the day. The surprisingly emotional first trailer alone was enough to hook any fan, but the footage that's subsequently been shared just keeps impressing. Last week, members of the press shared positive reactions to the Spider-Verse sequel and, now, full reviews are popping up on the web – no pun intended. So what are critics saying?
It goes without saying that there are sky-high expectations for this film, which is a follow-up to arguably one of the greatest animated movies ever made. The question that everyone's probably wondering now, of course, is, "Well, does it live up to that standard?" Based on the reviews that have been pouring in, it may actually surpass its 2018 predecessor. CinemaBlend's own Eric Eisenberg had nothing but great things to say about Across the Spider-Verse in his review and has a number of reasons as to why he believes it's the superior Spidey flick: 
That's some serious praise and, to be honest, a portion of fans may be skeptical. However, our review isn't the only one to hail the movie as an improvement on the first. Valerie Complex shared similar sentiments while reviewing it for Deadline. She also argued that the film manages to set itself apart from other comic book adaptations in a key way: 
Directed by Joaquim Dos Santos, Kemp Powers and Justin K. Thompson, Spider-Man: Across the Spider-Verse picks up with a slightly older Miles Morales, who's now settled into his role as New York's defender. He soon reunites with his old friend Gwen Stacy/Spider-Gwen and eventually gets thrust into a multiverse-hopping adventure. Along the way, he gets on the bad side of Miguel O'Hara/Spider-Man 2009 and comes into conflict with a host of other Spider-People. THR's critic, Lovia Gyarkye (who mostly enjoyed the movie) appreciated the emphasis on Miles' personal struggles, but believes there's an element that undermines that: 
Of course, one can't discuss this movie without mentioning the brilliant animation, and that was on display in a scene involving Miles and Gwen going for a swing. (CinemaCon attendees were treated to that moment.) Ross Bonaime of Collider lauded the animators for the way in which the movie blends tones: 
It sounds like there's going to be a lot for moviegoers to take in but, thankfully, it appears that all of it is rooted in the character dynamics that were established several years ago. Tom Jorgensen made note of this in his review for IGN: 
I don't know about all of you, but I'm now even more excited to see what the directors – and producers/writers Phil Lord and Chris Miller – have in store for us. The movie was already reported to be on track for a strong opening weekend at the box office, but this additional buzz could bolster it even further. We'll just have to wait and see how it does in that regard but, right now, know that Spider-Man: Across the Spider-Verse opens in theaters on June 2 as part of the schedule of 2023 new movie releases.