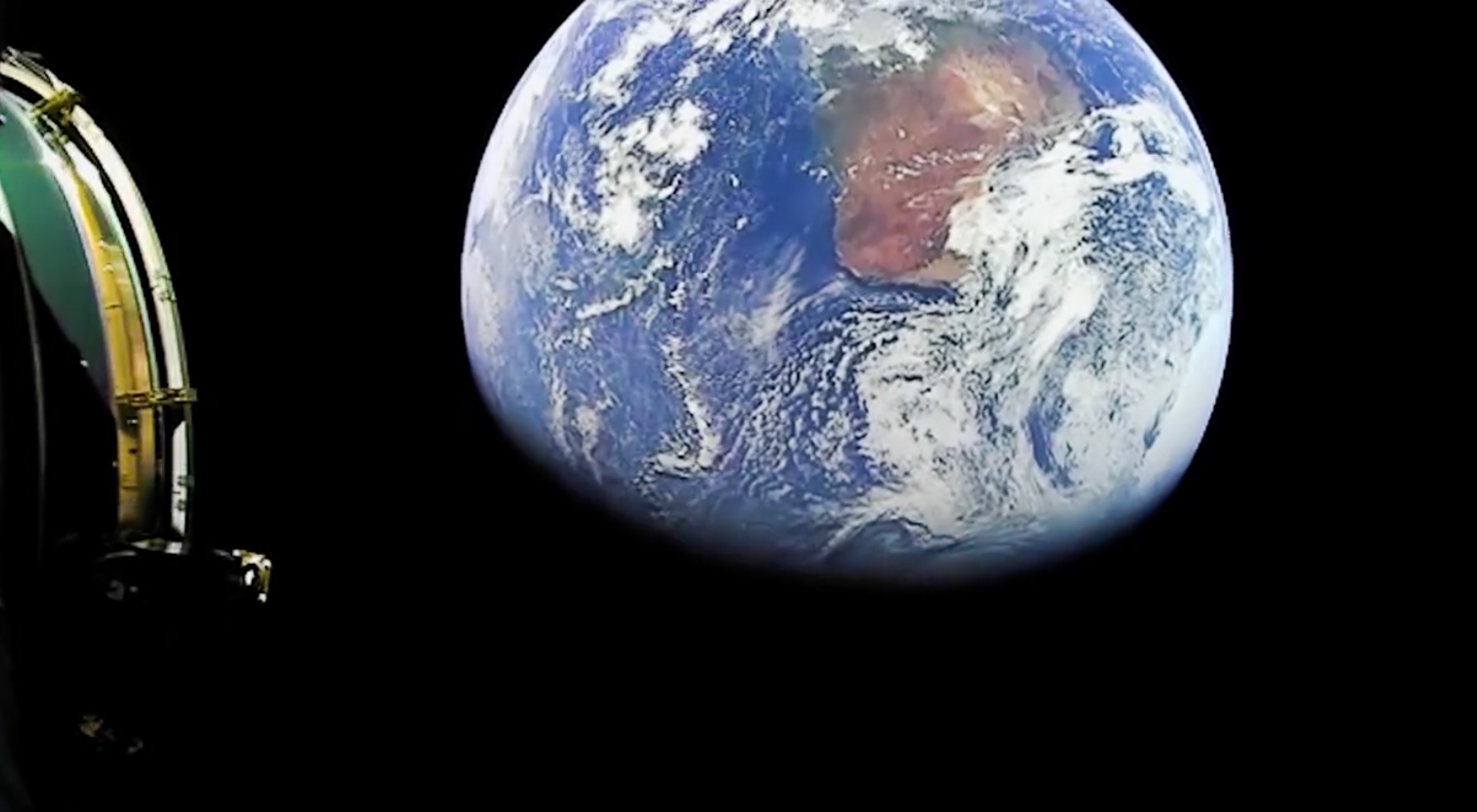 A new video filmed from the second stage of a SpaceX Falcon 9 rocket high above Earth shows our planet as a beautiful blue marble intricately streaked with white clouds and patches of land.
The video was filmed as the rocket delivered its cargo of two telecommunications satellites for Luxembourg-based company SES to geosynchronous transfer orbit (GTO). That means the footage, released on SpaceX's Twitter feed, likely shows Earth from an altitude of around 22,200 miles (35,700 kilometers).
The Falcon 9 carrying the two satellites, known as SES-18 and SES-19, lifted off from Space Launch Complex 40 at Cape Canaveral Space Force Station at 7:38 p.m. EDT (2338 GMT) on March 17. The two SES satellites, which were built by Northrop Grumman, will provide C-band television and data services over the U.S.
Related: The top 10 views of Earth from space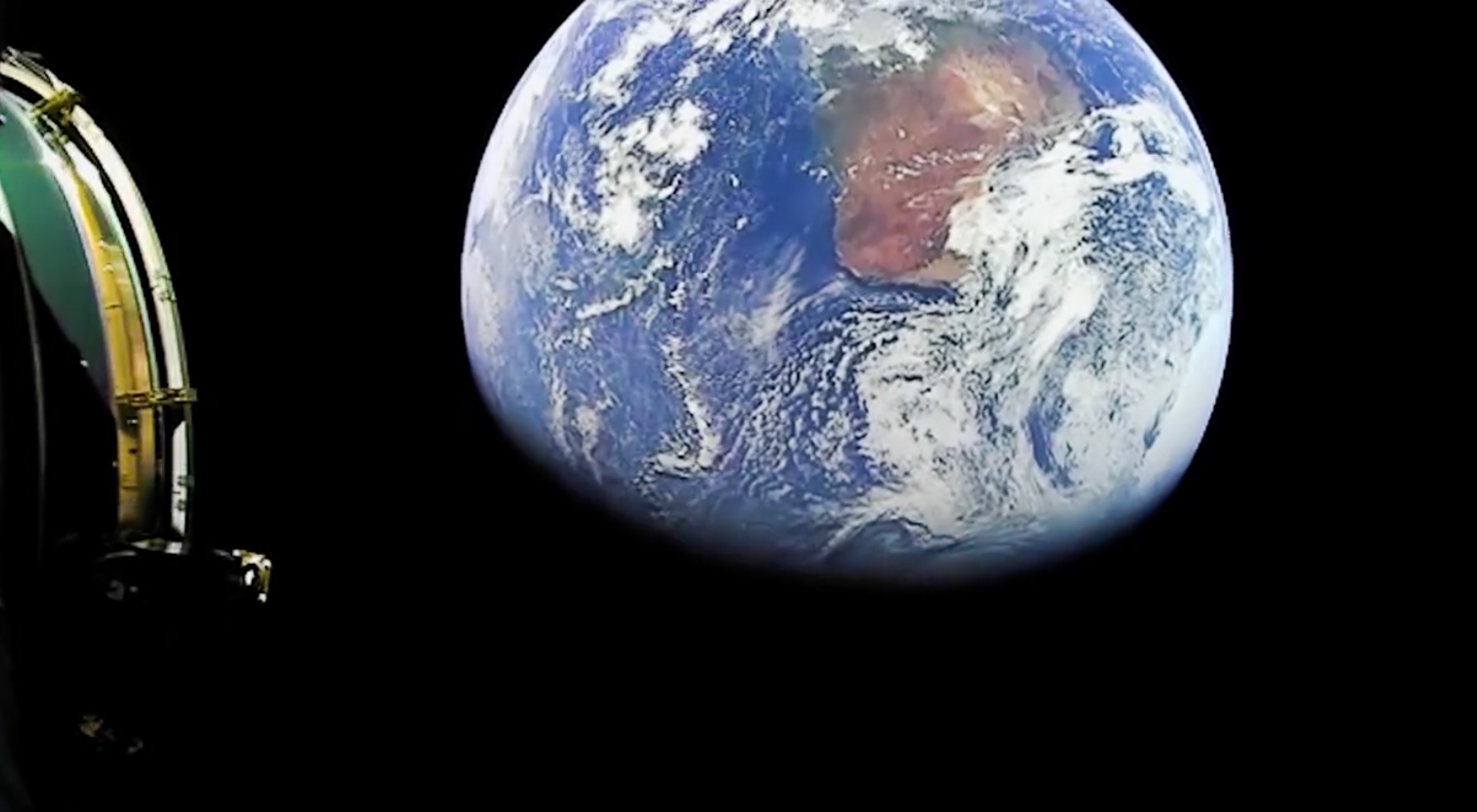 View from the second stage following last week's launch of SES-18 and SES-19 to a geosynchronous transfer orbit pic.twitter.com/GbSbq6ob2mMarch 20, 2023
The new SpaceX video joins a wealth of stunning images and footage taken of Earth from space. Perhaps the most famous of these is the original "Blue Marble" image taken in December 1972.
The famous photo was captured by astronauts aboard the Apollo 17 spacecraft as they journeyed to the moon and was snapped at an altitude of around 28,000 miles (45,000 km). 
One of the most reproduced and widely distributed photographs in history, the image shows Earth from the Mediterranean Sea to Antarctica. It marked the first time that the South Pole had been visible from an Apollo spacecraft.
The Blue Marble wasn't the first image of Earth from space, however. In 1946, just after the end of World War II, grainy black-and-white photos of our planet from space were captured by a 35-millimeter motion picture camera carried by a V-2 missile launched from the White Sands Missile Range in New Mexico.
Capturing a frame every second and a half as it climbed through the atmosphere, the rocket-carried camera fell back to Earth just minutes after its launch. The 340-mph (550 kph) return to terra firma destroyed the camera, but the film, contained in a steel cassette, survived. 
Images from Earth became much more commonplace in the 1960s, when satellites began monitoring our planet from space. In 2002, NASA produced an official Blue Marble image, a true color image of the planet created using data from the agency's Terra satellite. The seamless 2002 photo-like mosaic of every square kilometer (0.386 square miles) of Earth was stitched together from four months of observations of the land surface, coastal oceans, sea ice and clouds. 
A new version of this image entitled "Blue Marble: the Next Generation" was released by NASA in 2005 and consisted of a full year of monthly observations of our planet, resulting in twice the level of detail of the 2002 image. The majority of data for this updated image was supplied by the Moderate Resolution Imaging Spectroradiometer instrument aboard the Terra and Aqua satellites.
Today, images of Earth from space are taken in a wealth of wavelengths of light, by both government-operated and private spacecraft. Such photos are used for a wide variety of purposes, including monitoring weather patterns, measuring the emission of greenhouse gases and even tracking forest fires.
Despite this utility in the modern age, footage such as the new Falcon 9 video still inspires awe and reminds us of the beauty and fragility of our blue marble planet.
Follow us on Twitter @Spacedotcom or on Facebook.