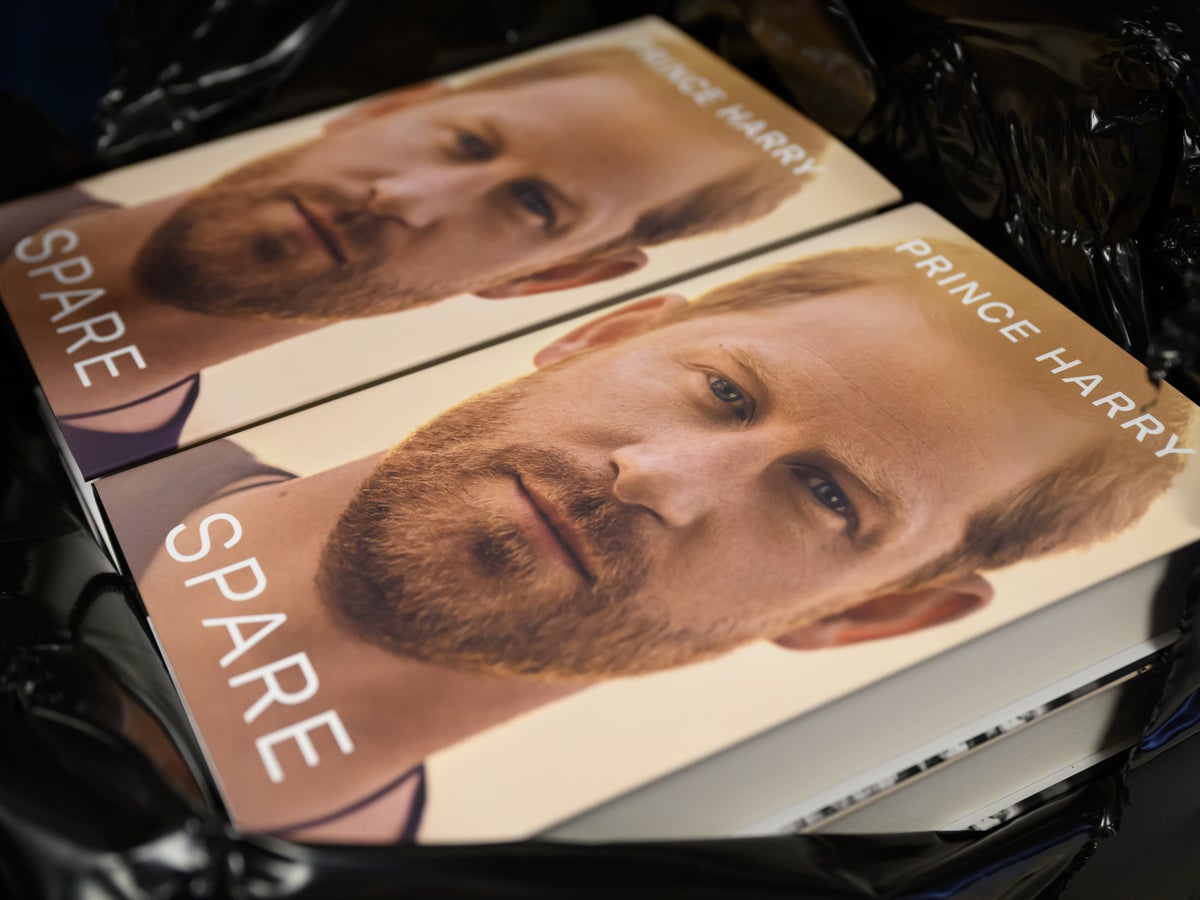 Prince Harry's highly anticipated memoir that lifts the lid on his personal life and the inner workings of the royal family has been released today (10 January) to critics who describe the book as "absurd", "chaotic" and "emotionally charged."
The 416-page ghost-written autobiography, Spare, is the Duke of Sussex's first book. Its contents, which are well-known by now, cover everything from family feuds to Harry's virginity story and penile frostbite. It comes after Harry completes his confessional tour between TV broadcasters (ITV, CNN, ABC) to promote the book that addresses his claims in greater detail.
The Independent's Lucy Pavia writes that while the duke's wife, Meghan, "might be the natural on camera", Harry, "seems to hit his stride on paper, his voice more authentic than the Californian inflections he slipped into while being interviewed with Meghan for their great soufflé of a Netflix docuseries". Pavia writes: "This book doesn't so much lift the curtain on private royal life than rip it off and shake out its contents."
Pavia adds: "But it's also richly detailed and at times beautifully written; if Harry is going to set fire to his family, he has at least done it with some style."
The Guardian's Charlotte Higgins writes that while Spare is "compassion-inducing, frustrating, oddly compelling and absurd", it's a "failed attempt to reclaim the narrative" by Prince Harry. Higgins continues: "Harry is myopic as he sits at the centre of his truth, simultaneously loathing and locked into the tropes of tabloid storytelling, the style of which his ghostwritten autobiography echoes."
Meanwhile, Spare is described as a "therapy session" for the Duke of Sussex, according toThe Times' James Marriott, where readers get a "weirder, more complex Harry" who is "quite a different Harry from the cool, square-jawed metrosexual Californian on the cover". Marriott expresses that "there is not enough space here to detail how much Harry hates the press", while pointing at the hypocrisy of the tell-all memoir: "although he claims to despise the intrusions of the press, Harry craves being the centre of attention."
Both reviews in The Guardian and The Times note how Prince Harry has taken the press reportage of his and his mother's life very personally. Higgins notes: "For years, it seems, he devoured every syllable published about him," while Marriott states, "Harry reads what's written about him and knows individual journalists by name."
Both similarly note that, throughout the memoir, Prince Harry grumbles about the things that the average person might call luxury. Marriott notes how Harry "endlessly complains that he's forced to inhabit pokier bedrooms than his brother". Higgins remarks that Harry's complaint about the darkness of his Kensington Palace basement residence, where the windows were blocked from the light by a neighbour's 4x4, "will seem insulting to those who can't find a home, or afford to heat one".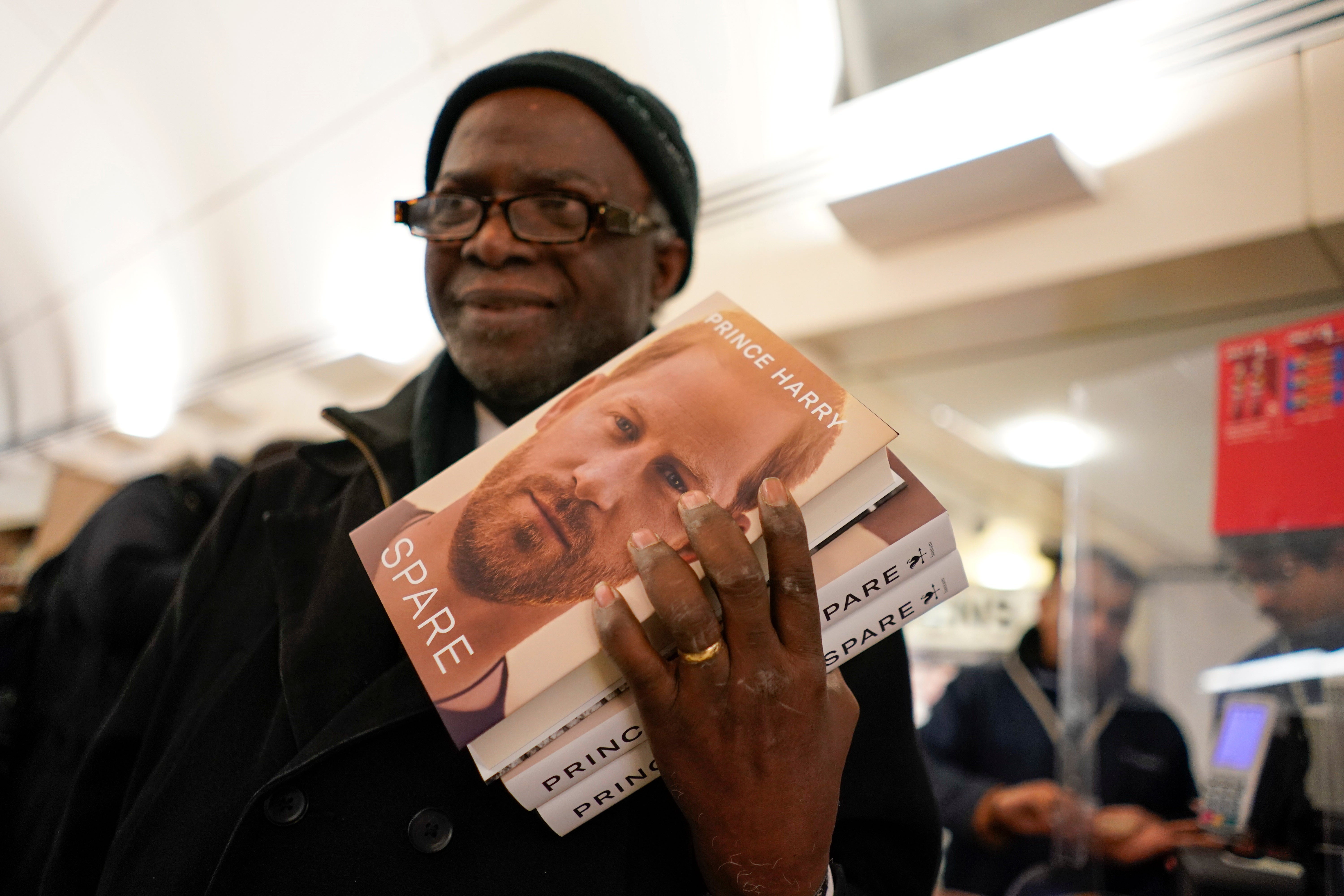 The Telegraph's Anita Singh, however, writes that some things are better left unsaid, regarding the intimate details the duke shared about his personal life. The memoir, in Singh's words, is a painful reminder that Harry is a "boy who never recovered from his mother's loss". Singh added: "Your heart breaks for him on every page that mentions Diana. He doesn't want to let go of the pain because that is all he has left to remember her by."
Financial Times' Henry Mance writes that out of the Sussex's Oprah interview and six-part Netflix documentary, Spare"is the most bearable and revelatory" of Prince Harry's outpour. According to Mance, Spare is the "most insightful royal book in a generation".
The reviews, on all accounts but one, note that Harry's ghostwriter, JR Moehringer, who previously wrote tennis player Andre Agassi's memoir, Open, has done a good job. The narrative and the writing itself are praised as "stylish" byThe Independent, while The Financial Times claims Harry's story "is told sensitively and at times movingly" and The Telegraph says "Moehringer has done a very good job here".