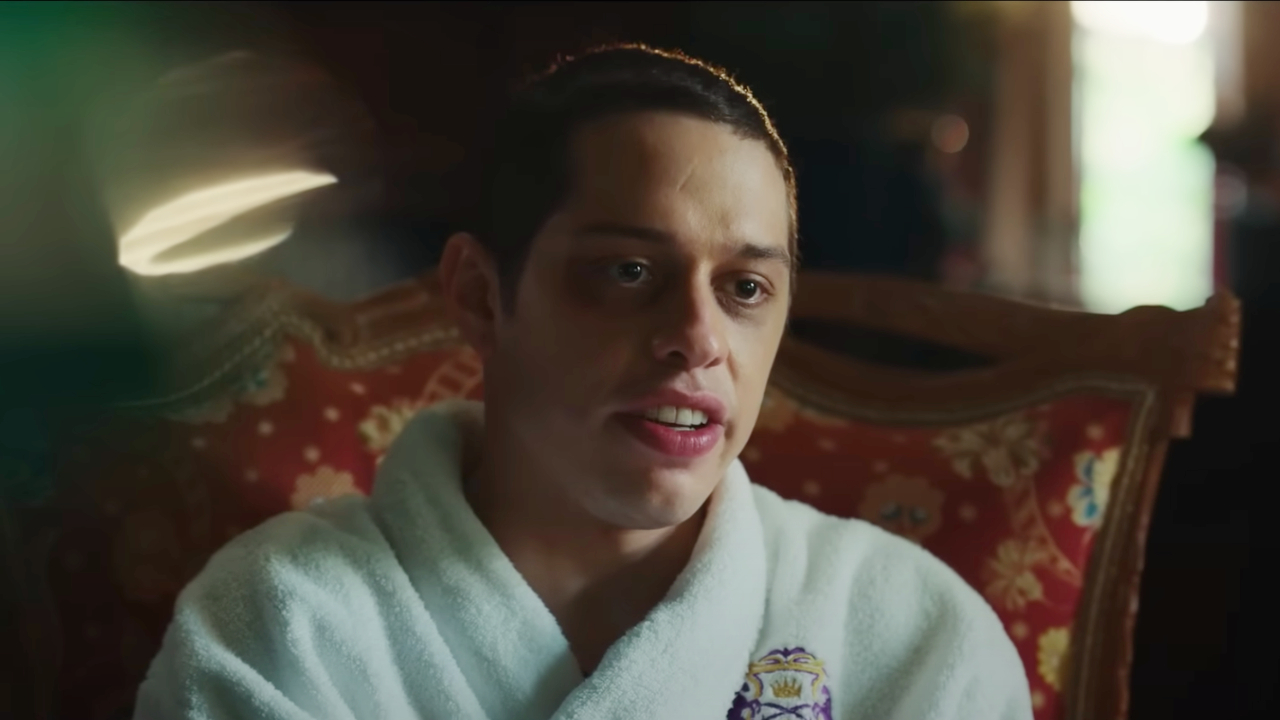 Everyone always seems to have something to say about Pete Davidson these days. From his frequently reported personal life, including past relationships with multiple famous girlfriends, to his irreverent comedy sensibilities, it feels like the comedian is always in the news. Now, he's making headlines once again for his latest pet purchase. The move drew a response from PETA, and it sounds like the organization isn't too happy with it.
PETA, or People for the Ethical Treatment of Animals, is a non-profit organization that seeks to fight for the rights of all kinds of creatures. As such, the group doesn't mind commenting if it feels furry critters and more are being mistreated or handled improperly. Davidson reportedly purchased a cavapoo puppy from Citipups, a dog breeder in New York City. He bought the dog with his girlfriend Chase Sui Wonders, and it was later reported that the comic (who's apparently allergic to canines) purchased it for his mom. Still, when PETA got a whiff of the purchase, it was upset that Davidson purchased the pooch from a breeder as opposed to adopting one from a New York City animal shelter. The organization released a statement to TMZ,  saying:
As mentioned, this far from the first time that PETA has given its two cents on celebrity pet practices. Earlier this year, the group released a statement criticizing how the SNL alum's ex, Kim Kardashian, allegedly takes care of her Pomeranian dogs. However, it had positive opinions on how Bradley Cooper apparentedly treated his own canine. The org also have a history of being very vocal about animal treatment on film sets and even have problems when real meat is used for productions.  
This is also not the first time a Pete Davidson's pet adoption has made headlines. He famously purchased a pig named Piggy Smallz with his former fiancé, Ariana Grande. While it's certainly a strange pet to purchase with a partner, it definitely is an interesting one, and Davidson got a tattoo of the porker as a tribute. (As of 2021, Grande was still in possession of the hog.) Per sources, Davidson bought this most recent pet for his mother because her former hound passed away. Such a gesture tracks with him, as he and his mother have shown to be incredibly close.
It's hard to say whether or not Pete Davidson will issue any kind of formal response to PETA's complaint. We'll just have to wait and see if the two sides come to some sort of understanding over the matter of the little pup.
Fans of the actor can see him in his latest autobiographical comedy series, Bupkis, which is now available with a Peacock subscription. For information on other new shows headed to streaming this year, make sure you consult our 2023 TV schedule.