Sotheby's US$400 million autumn Hong Kong sales take down 20pc on spring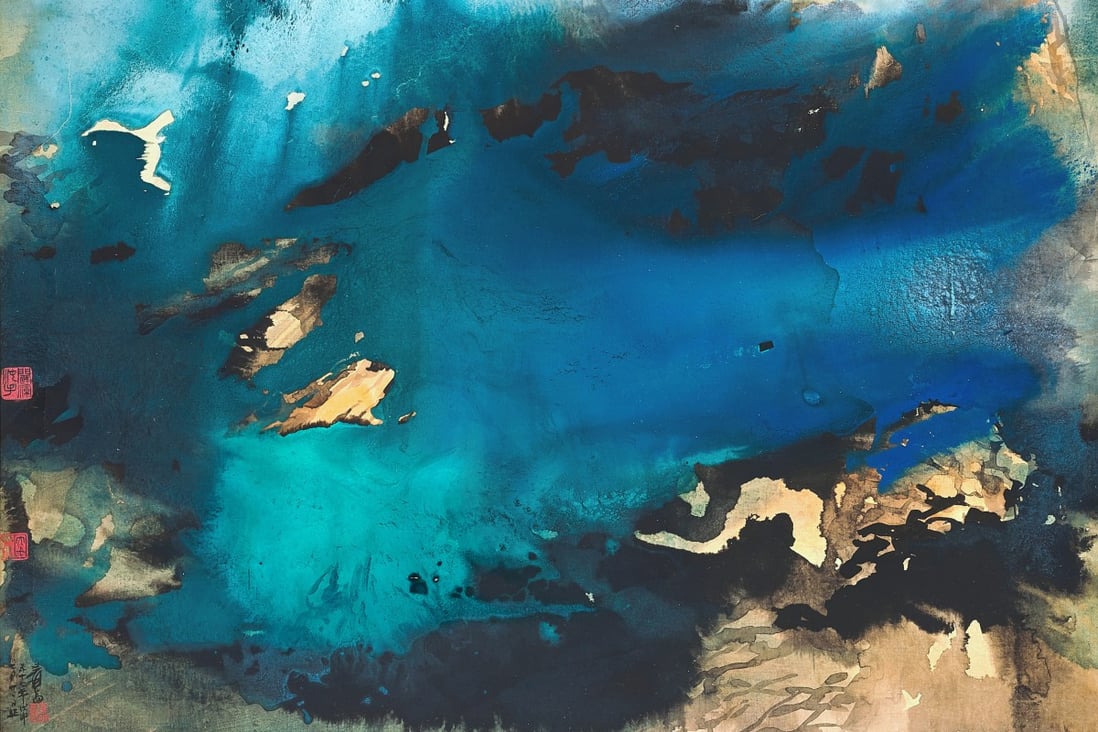 Sotheby's typhoon-battered Hong Kong autumn sales brought in HK$3 billion (US$400 million), 20 per cent less than the auctioneer's spring auction series, despite earlier expectations of strong Asian demand for works by big-name Western artists.
Among the lots were paintings by Vincent van Gogh, Pablo Picasso, Pierre-Auguste Renoir and Jean-Michel Basquiat.
Sotheby's autumn series comprised 17 sales covering various categories. They were held as scheduled at the Hong Kong Convention and Exhibition Centre between October 7 and 13 despite the city being affected by back-to-back typhoons over part of that period.
Results from the marquee modern and contemporary art evening sales on October 9, when a No 8 typhoon signal had shut down most businesses and public transport, were mixed.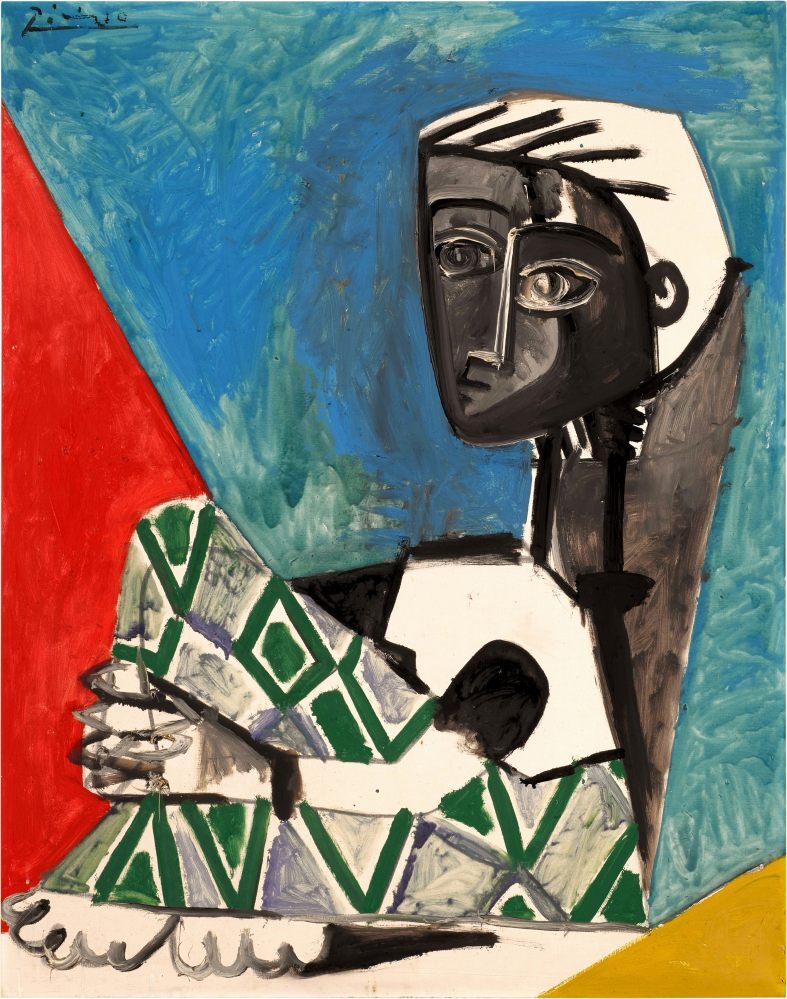 Picasso's Femme Accroupie (1954), which had a presale estimate of HK$150 million to HK$230 million, was bought by an Asian collector for a hammer price (excluding commission) of HK$165 million, according to auction-tracking app LiveArt.
The piece, the first portrait Picasso painted of his second wife, Jacqueline Roque, had been in the collection of American philanthropists Kath and Allan Emil since 1957 and had not been seen in public since 1975. The price of HK$191.7 million after commission was the highest ever paid at auction in Asia for a Picasso.
Impressionist and modern art remains as sought after as ever in AsiaAlex Branczik, Sotheby's Asia chairman for modern and contemporary art
Renoir's La Couseuse (1875), valued at HK$30 million to 50 million, was sold for HK$26 million. Nature Morte: Vase Aux Glaïeuls (1886), the first Van Gogh painting to be auctioned in Asia, was sold to an Asian collector for HK$60 million (before commission), below the minimum presale estimate of HK$70 million.
Auguste Rodin's marble bust of Napoleon, Napoléon Enveloppé Dans Son Réves (1904-9), was withdrawn from sale just ahead of the modern art evening auction.
Despite much excitement in the market about Asian demand for Western art, the most expensive painting in the sales was Zhang Daqian's Mist at Dawn (1968), from the M K Lau Collection owned by Victor and Debbie Lo. It went for HK$214.6 million including commission.
However, works by Sanyu and Zao Wou-Ki, recurring auction favourites in Asia, found a cool reception from bidders. Sanyu's Nu Endormi, a nude painted in the 1950s, was sold for HK$68 million (before commission), over 30 per cent below the minimum presale estimate of HK$100 million. Four paintings by Zao were either withdrawn from sale or passed over by bidders.
On the other hand, two of three Georges Mathieu works in the modern art evening sale sold for well above estimates.
As for contemporary art, a highlight was Basquiat's Untitled (Red Warrior), which had been estimated to sell for an ambitious HK$150 million to HK$200 million after Christie's sold another Basquiat painting of a warrior for HK$323.6 million (including commission) in March 2021. In the end, the 1982 painting went to a US collector for HK$163 million (HK$140 million before commission).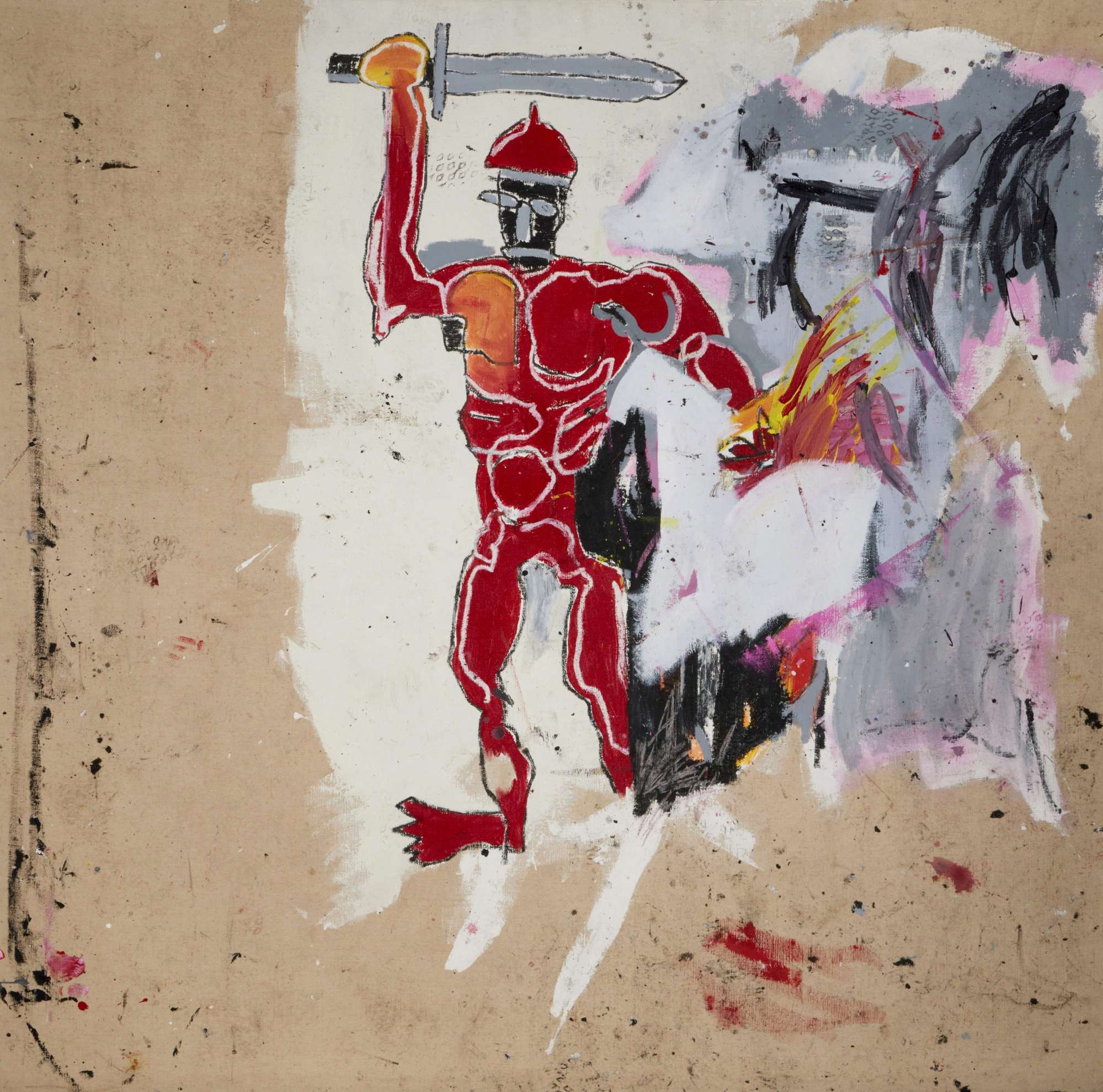 Strong demand was seen for works by Loie Hollowell, Christine Ay Tjoe, Cecily Brown and Amoako Boafo, with final prices far exceeding initial estimates. Up-and-coming artist Jadé Fadojutimi's Under the Weather sold for HK$6.2 million, several times the presale estimate.
"Impressionist and modern art remains as sought after as ever in Asia," said Alex Branczik, who recently moved to Hong Kong from London to chair Sotheby's modern and contemporary art division in Asia.
He did not think the typhoon affected sales.
"One of the things the last 24 months has taught us is that physical obstacles are no deterrent to collectors. All that's needed is the right technology – as our international marquee sales during worldwide lockdown proved.
"Much of the bidding over the weekend took place over the phone and online, which has increasingly been the pattern since the start of the pandemic. In fact, so far this season, 70 per cent of bidders in our worldwide sales have participated online," he said.
An 18th century white jade ruyi sceptre from the reign of the Chinese Qing dynasty emperor Qianlong, estimated at up to HK$100 million, was the highlight of a sale of Chinese jade from the Hong Kong collection of Charles Ho Tsu-kwok – but was left unsold.
Another highlight of the auctions, a pearl and diamond necklace that used to belong to Joséphine de Beauharnais, Queen of Sweden and Norway, and last auctioned for 3.3 million Swiss francs in 2014, was withdrawn from sale by its consignor.
One highly anticipated test for the new market for non-fungible tokens was film director Wong Kar-wai's In The Mood For Love – Day One. The NFT comprised video of footage taken during the first day of shooting of one of his best known films and was sold alongside physical memorabilia taken from Wong's collection, such as the leather jacket worn by Leslie Cheung Kwok-wing in the 1997 film Happy Together.
The sale was held to mark the 30th anniversary of Wong's studio, and every lot found bidders. The NFT fetched HK$4.3 million and the jacket HK$756,000 (both prices including commission).