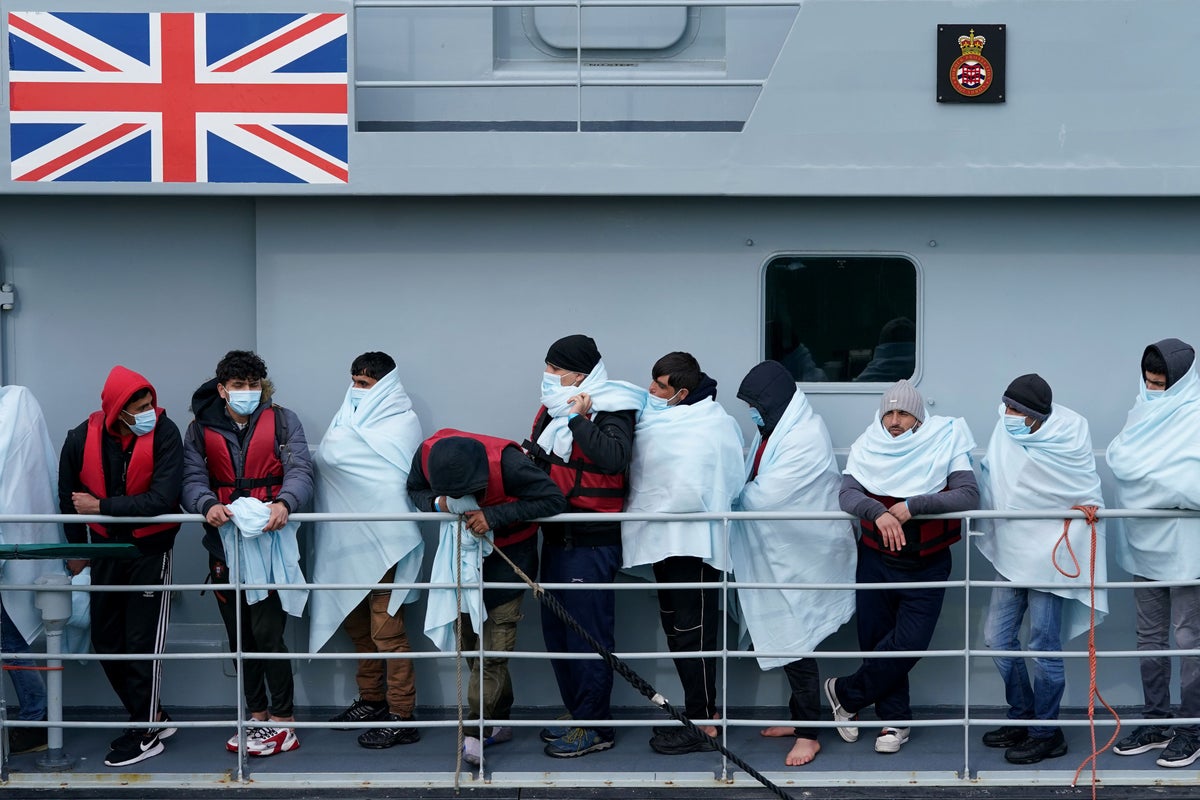 The Government has been warned that plans to render as inadmissible asylum claims from those who travel to the UK on small boats will leave thousands "permanently in limbo".
The Refugee Council said the proposed legislation, details of which are set to be announced this week, could effectively "shatter" UK commitments under the UN refugee convention.
The charity said figures show that of all those who crossed the Channel last year, two-thirds would be granted asylum, as it warned the plans are "unworkable" and "costly".
Prime Minister Rishi Sunak on Sunday vowed to put an end to "immoral" illegal migration, with the legislation set to place a duty on the Home Secretary to remove "as soon as reasonably practicable" anyone who arrives on a small boat, either to Rwanda or a "safe third country".
It's unworkable, costly and won't stop the boats

— Enver Solomon, Refugee Council
Arrivals will be prevented from claiming asylum while in the UK, with plans also to ban them from returning once removed.
It comes as trade unions joined forces on Sunday to condemn the rise in far-right organised violence and intimation against refugees, claiming the Government is "complicit in these attacks".
Enver Solomon, chief executive of the Refugee Council, said the plans "shatter the UK's long-standing commitment under the UN Convention to give people a fair hearing regardless of the path they have taken to reach our shores".
He added: "They will simply add more cost and chaos to the system.
"The majority of the men, women and children who cross the Channel do so because they are desperate to escape war, conflict and persecution.
"The Government's flawed legislation will not stop the boats but result in tens of thousands locked up in detention at huge cost, permanently in limbo and being treated as criminals simply for seeking refuge.
"It's unworkable, costly and won't stop the boats.
"It is not a crime to seek safety. No parent sends a child on a desperately dangerous journey without good reason.
"We need a sensible and humane plan that focuses on compassion and competence creating safe and orderly routes for refugees to reach the UK, such as refugee visas, a fair asylum system with timely decision making, and a workable agreement with our European partners to share responsibility for all those who want sanctuary in the region."