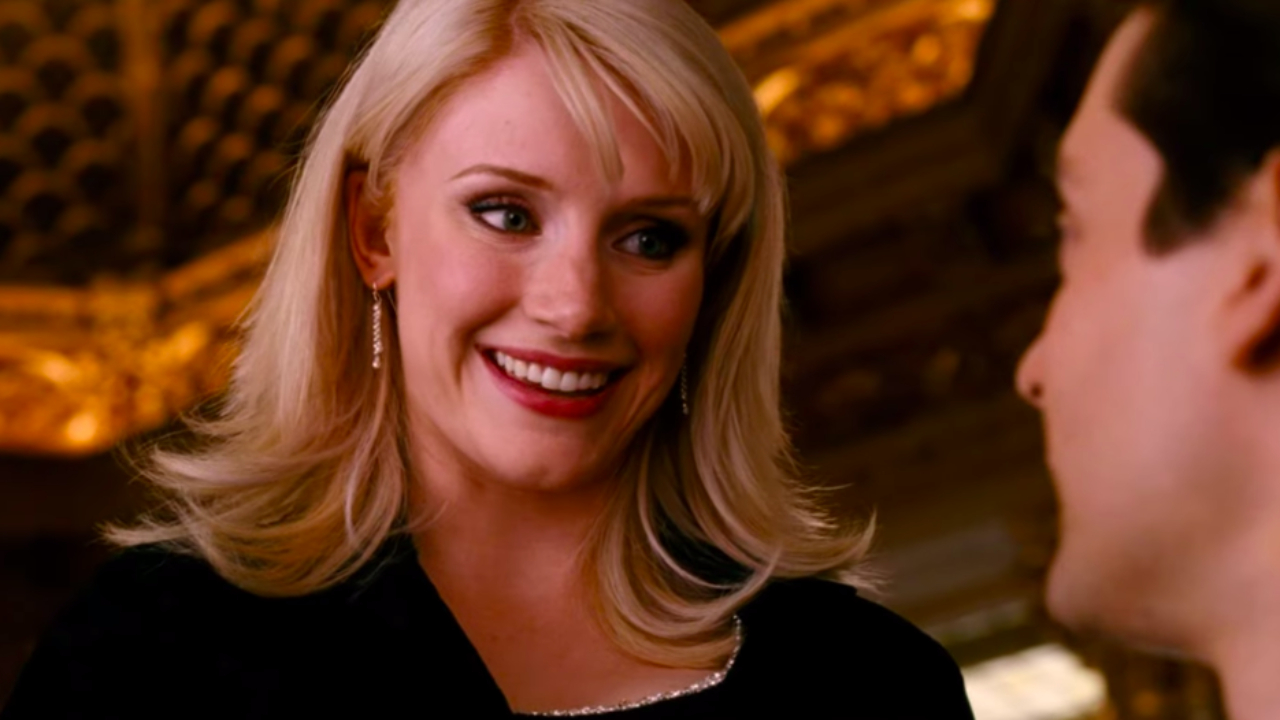 The Spider-Man hype has resurfaced ever since Spider-Man: Across the Spider-Verse made its way into the theaters at the beginning of the month. Since its first 15 minutes premiered at CinemaCon last year, audiences couldn't wait to see the return of Miles Morales and Spider-Gwen take on evil again. And speaking of Spider-Gwen, the first actress to play Gwen Stacy in live-action, Bryce Dallas Howard, has heard everyone's Spider-Man talk during the week which led her to throw back her Spider-Man 3 blonde look.
Back when the Sam Raimi Spider-Man trilogy was all we had towards seeing the web-slinging hero on the big screen, Bryce Dallas Howard was in Spider-Man 3 as another leading lady of Spider-Man's life, Gwen Stacy. With all of this chatter going on about Spider-Man: Across the Spider-Verse, this red-haired actress shared her blonde look when she was doing a photo shoot for Elle back in 2006. Take a look at this beautiful throwback on Howard's Instagram below.
While Bryce Dallas Howard's natural red hair has been a glowing quality to her, her blonde hair that she dyed to play Gwen Stacy was on point. Compared to sticking with Stan Lee's version of having Gwen be Peter Parker's ill-fated girlfriend, Sam Raimi had other plans for Spider-Man 3. This new character in Peter Parker's life was portrayed as his science class colleague whose life he saved from an out-of-control crane. However, it seems that the daughter of Captain Stacy was there more to create tension between Peter and Mary Jane with not too much room to explore Howard's character.
When Marc Webb decided to create his own superhero journey of the web-slinger, his version of Gwen Stacy was very accurate to Stan Lee's depiction. Played by Emma Stone in the reboot, this version of Gwen in The Amazing Spider-Man series illustrated her as the best science student of Midtown High who helped Peter fight against the Lizard and Electro using her brain power. Unfortunately, the story followed too closely to the graphic novel series when her character was killed off at the end of The Amazing Spider-Man 2. While we knew it was going to be a decision Webb was going to take when behind-the-scenes photos showed Stone wearing the same outfit the superhero's blonde-haired girlfriend wore in the comics when she died, audiences were still hoping to see Gwen Stacy on screen just a little bit longer.
The Amazing Spider-Man 3 was about to bring back Emma Stone's character until the third movie was scrapped. But luckily, we have the Spider-Verse movies to thank for resurrecting Gwen Stacy. Voiced by Hailee Steinfeld, she's one of the major spider-heroes to know in the animated film series. This counterpart living in the alternate universe of Earth-65 was the one who gets bitten by the radioactive spider developing spider-like abilities. Unlike the story we know of Peter losing Gwen, Gwen is actually the one who tragically loses Peter. 
As the story continues in Across the Spider-Verse, Spider-Gwen teams up with her partner and love interest Miles Morales and other Spider-People to go against supervillain The Spot. Seeing this version of Gwen Stacy up on the big screen shows that every version of Spider-Man's iconic love interest becomes more and more developed.
The character of Gwen Stacy may have taken on many forms over the years, but let's use Spider-Man Week to remember Bryce Dallas Howard's performance as the first actress to take on this well-known Marvel role which you can watch on your Netflix subscription. Make sure you get your tickets to see the 2023 movie release of Spider-Man: Across the Spider-Verse in theaters now.