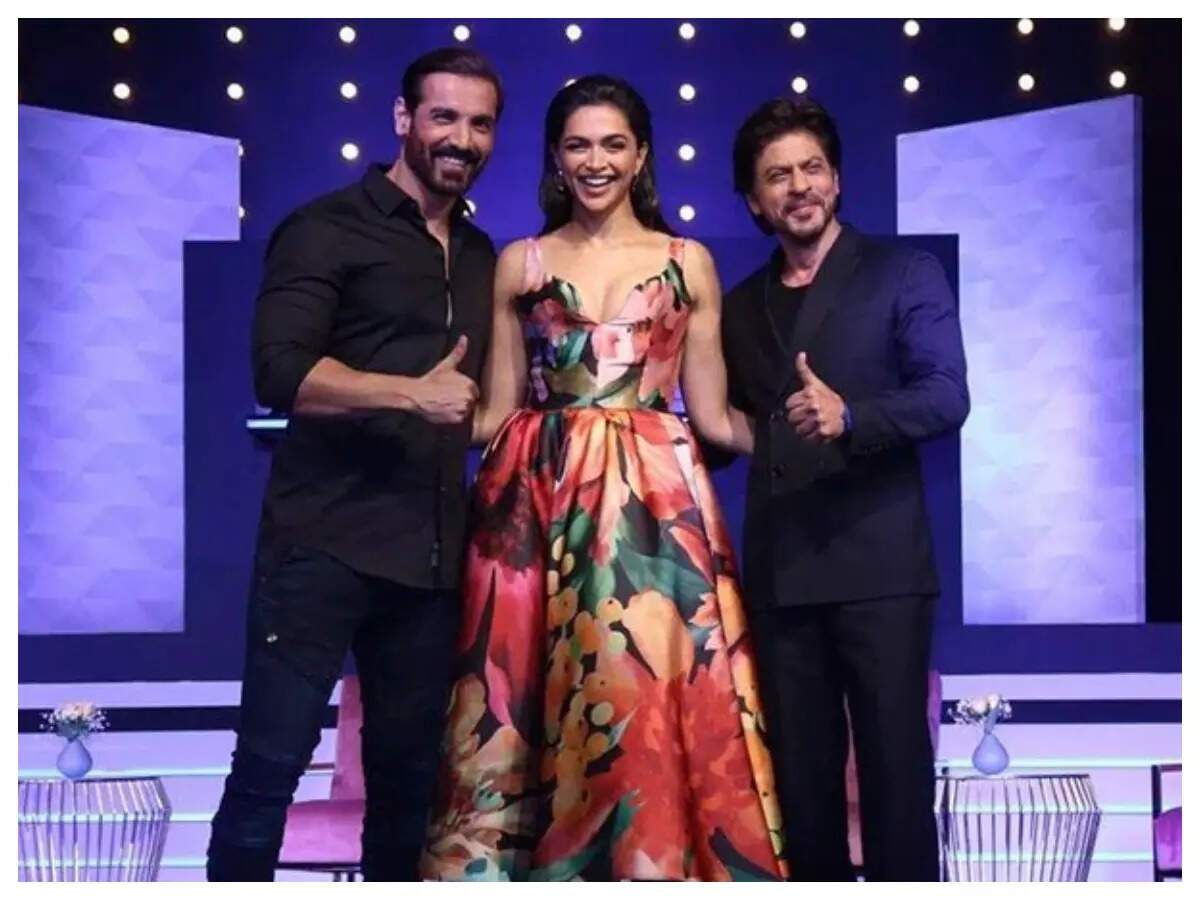 Shah Rukh Khan recently addressed the protest against 'Pathaan'. The actor said that they are merely playing characters and have nothing against any culture or people.
Talking about the same, Shah Rukh said, "As I am 57 years old, I can say things to younger people and make them believe in goodness and happiness. Cinema is only for that. We also make mistakes. We do good things as well as bad. But, to be honest, whoever makes a film, be it in North or South or in any language, I think all of us have the same motive that we should spread happiness, brotherhood, love, and kindness, even when I play a negative character on the screen. None of us is bad. We all are playing characters to make you happy."
Elaborating further, he added, "If we say something in the film, none of them is meant to hurt any sentiments or anybody. It is just entertainment. Fun and entertainment should be left to that level only. There is no need to take it seriously. We all are one. There is brotherhood. We are trying to make that love spread just to tell you in a very simple manner, which I was talking backstage and everybody believed me. This is Deepika Padukone - she is Amar. Mai Shah Rukh Khan hu - main Akbar hu. ye John Abraham hai - ye Anthony hai. And, this is what makes cinema, Amar Akbar and Anthony. There are no differences that any of us have for anybody, any culture or any aspect of life. We love you and that's why we make films. We love you to give us love. We are hungry for your love. These crores are nothing in front of the joy you guys get after watching our films. And the love you guys give us in return, there is no bigger reward than that."
"We have to keep our culture, our old stories, and all that is seeped into this beautiful country. We have to tell the stories in modern and different ways. And when we do so, there is no way we are deriding anybody, We're just trying to speak the language of youngsters, which has changed. This language needs to be utilised to tell the old stories so they understand what Pathaan stands for," SRK concluded.