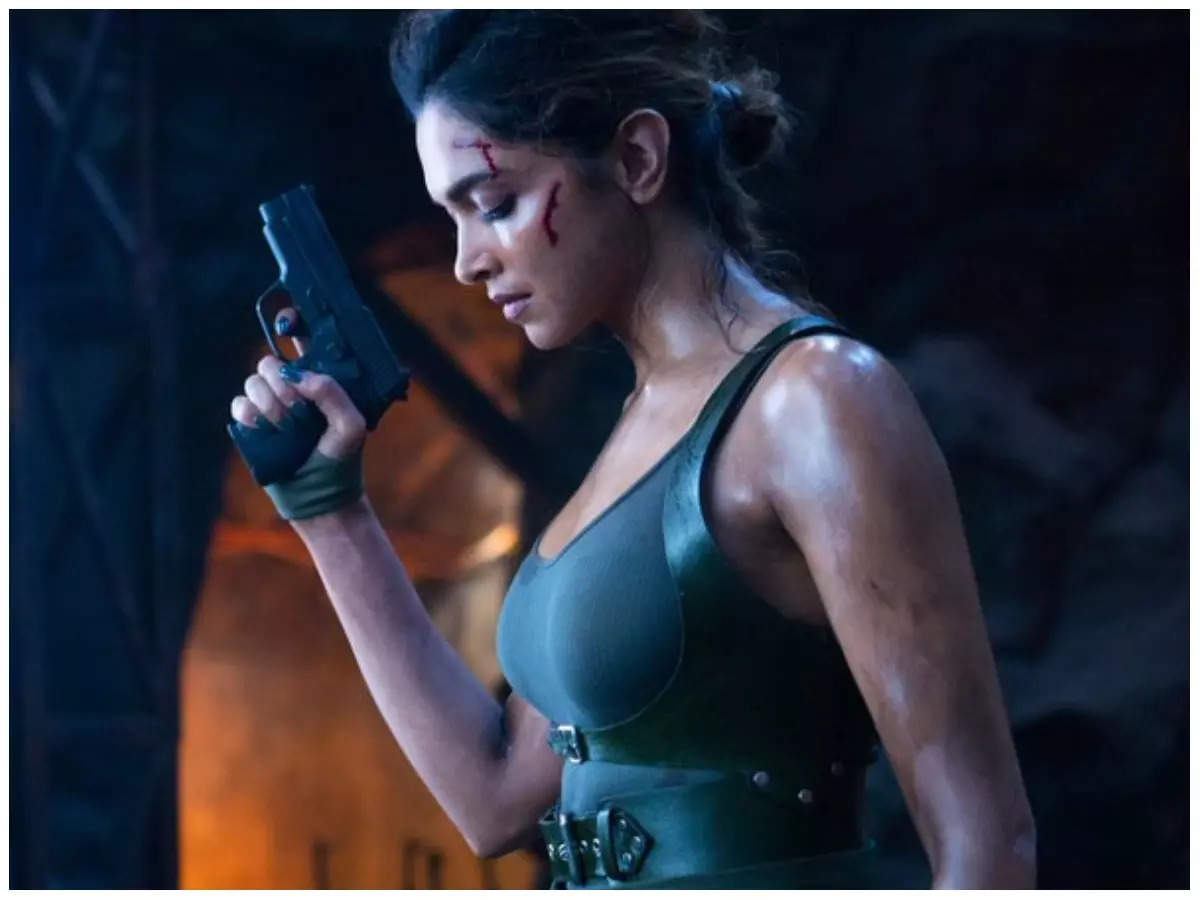 On the occasion of Deepika Padukone's birthday, the makers of 'Pathaan' dropped a fierce and feisty new poster and had leading man Shah Rukh Khan do the honours of sharing it online.
Taking to his social media handles, SRK shared the new picture of a bloody and bruised DP holding a gun in her hand. Sharing the photo, the actor penned a heartfelt note of love that read, "To my dearest @deepikapadukone - how you have evolved to own the screen in every avatar possible! Always proud and always wishing for you to scale new heights… happy birthday… lots of love..."
John Abraham, who plays the baddie in this spy actioner, also sent the actress a shoutout on his handle. Sharing the same poster, John wrote, "She is a fierce force of nature! Happy birthday, @deepikapadukone! have a super year ahead!"
Deepika is currently enjoying a quiet birthday getaway with her husband Ranveer Singh. The couple headed out of the city early this week to an undisclosed location, where they will celebrate the actress' birthday.
Meanwhile, 'Pathaan' was back in the news after members of the Bajrang Dal vandalised a mall in Ahmedabad and tore up posters of SRK and Deepika that were erected around the entrance to promote the film. The group even threatened more violence, should the theatre go forward with the release of the film.
The film which also came under the CBFC's scanner was reportedly asked to make 10 cuts that ranged from dialogue changes to several shots being censored. As far as the row over 'Besharam Rang' is concerned, reports stated that close-up shots of buttocks, 'side pose (partial nudity)' and visuals of sensuous dance movements during the lyrics 'Bahut tang kiya' have been censored and replaced with 'suitable shots'.
However, it is not confirmed if Deepika's controversial orange swimsuit has been censored or not.
Pathaan will have a wide release in theatres on 25th January. The film will release in Hindi, Tamil and Telugu.