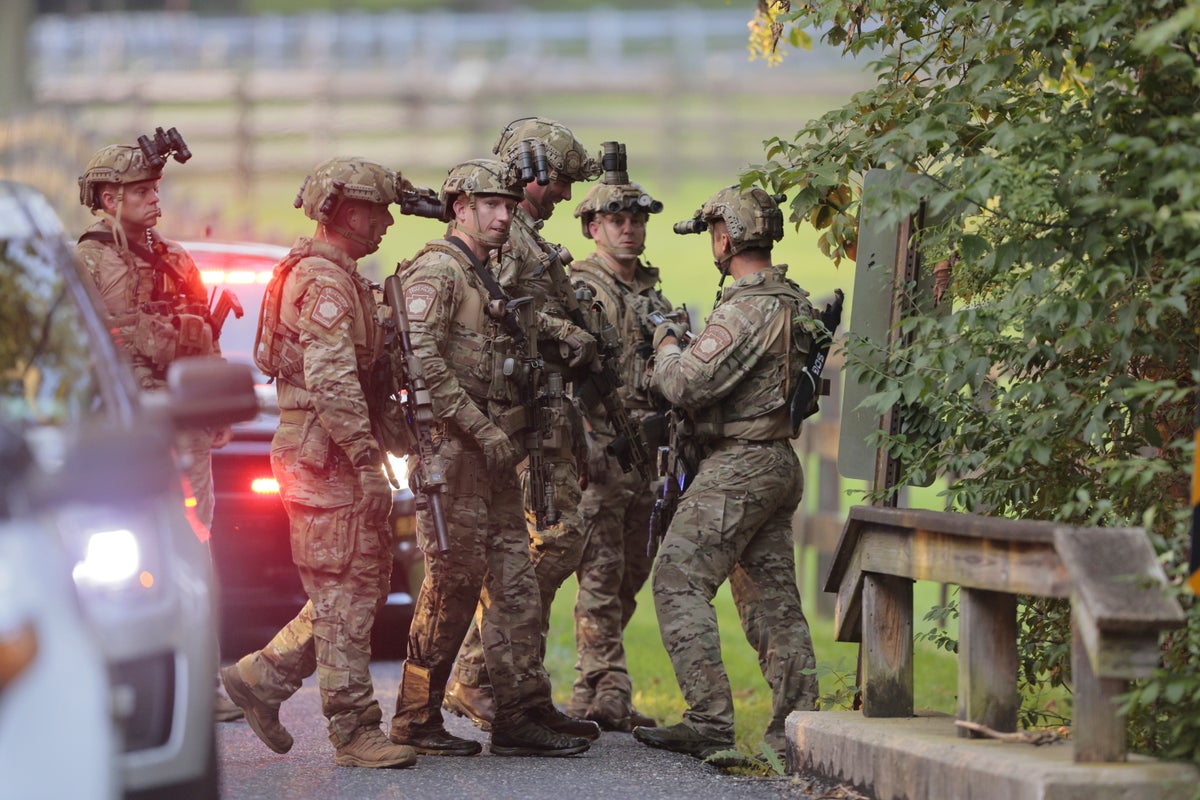 Daniel Cavalcante escape video
The manhunt for convicted killer Danelo Cavalcante has now entered its eighth day with details beginning to emerge about how he managed to escape from prison in Pennsylvania.
Cavalcante, 34, escaped from Chester County Prison days after he was sentenced to life without parole for stabbing his ex-girlfriend Deborah Brandao, 31, to death in front of her two small children. He is also wanted for a 2017 murder in Brazil.
Authorities said during a press conference on Wednesday that he broke out by climbing onto a prison building roof from one of the exercise yards. Newly released surveillance video shows Cavalcante crawling up a wall at the prison before he disappears from the frame.
Police said that he later managed to jump down to an area of the prison that had less surveillance. A tower officer tasked with observing the site failed to report the incident and Cavalcante's escape was only noticed later during a head count.
It is the second jailbreak at the prison in the last three months. The inmate who previously attempted to escape used the same method as Cavalcante but was caught within minutes after a tower officer informed prison staff.