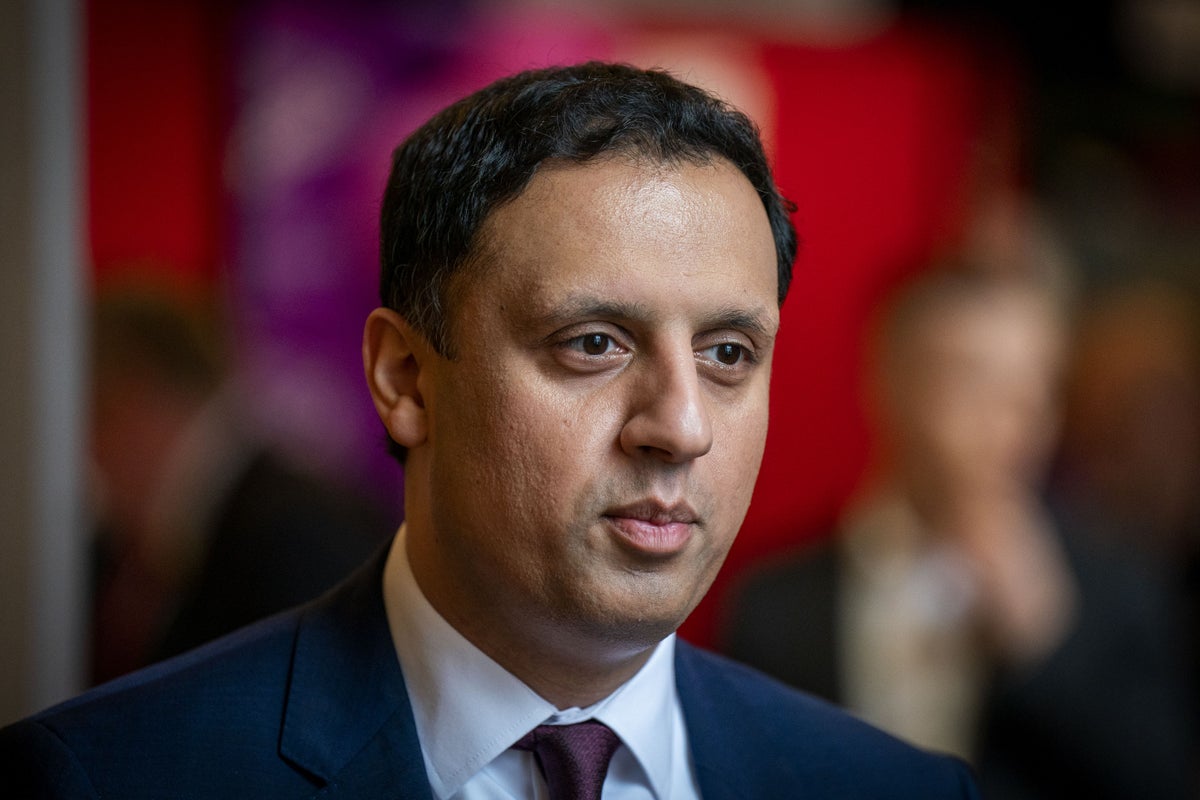 Scottish Labour leader Anas Sarwar has called for a Holyrood election to be called after Nicola Sturgeon's successor takes office.
The SNP leadership race will come to an end on Monday, with the new first minister officially elected at Holyrood on Tuesday and sworn in at the Court of Session the following day.
All three candidates have previously said they do not favour an immediate election, despite their party calling for a general election during the Conservative leadership turmoil last year.
Speaking during Nicola Sturgeon's last session of First Minister's Questions before she leaves office, Mr Sarwar said: "Nicola Sturgeon has spent most of her political career talking about mandates.
"Her successor inherits this woeful SNP record, but they don't inherit her mandate."
The Holyrood poll in 2021, Mr Sarwar said, "was a pandemic election" in which the First Minister pledged to shepherd the country out of Covid-19.
He added: "Now Scotland faces two crises – an NHS recovery that never began, and a cost-of-living crisis.
"Families facing spiralling bills and soaring energy prices.
"But as her potential successors squabble over their own record in Government, they can't escape facts – they don't have a plan for Scotland, and they don't have a mandate from the public.
"That is why we need an election now."
I have every confidence that my successor... will continue to lead this country forward, will continue to take the decisions that are in the interest of this country, and will lead this country to becoming an independent nation

— Nicola Sturgeon
Quoting comments the First Minister made during the Tory leadership turmoil at Westminster, Mr Sarwar said: "There are no words to describe this utter shambles adequately, it's beyond hyperbole and parody.
"Reality though, is that ordinary people are paying the price, the interests of the party should concern no-one right now – an election is now a democratic imperative."
Responding, Ms Sturgeon said: "That was about the Tories at Westminster, and one of the differences between me and Anas Sarwar is I don't support Tory government of Scotland, because Scotland does not vote for Conservatives.
"I fought three general elections as SNP leader and the SNP has won all of them, and at every one we've heard the same messages from Labour – and at every single one the people of Scotland have cast their verdict."
Ms Sturgeon said she is proud of the record of her Government in the past eight years, pointing particularly to its economic standing.
She added: "We have a good foundation in this country, we face many challenges, but I have every confidence that my successor who will be standing here next week will continue to lead this country forward, will continue to take the decisions that are in the interest of this country, and that they will lead this country to becoming an independent nation."