Sarah Lee stays on course for sprint medal at National Games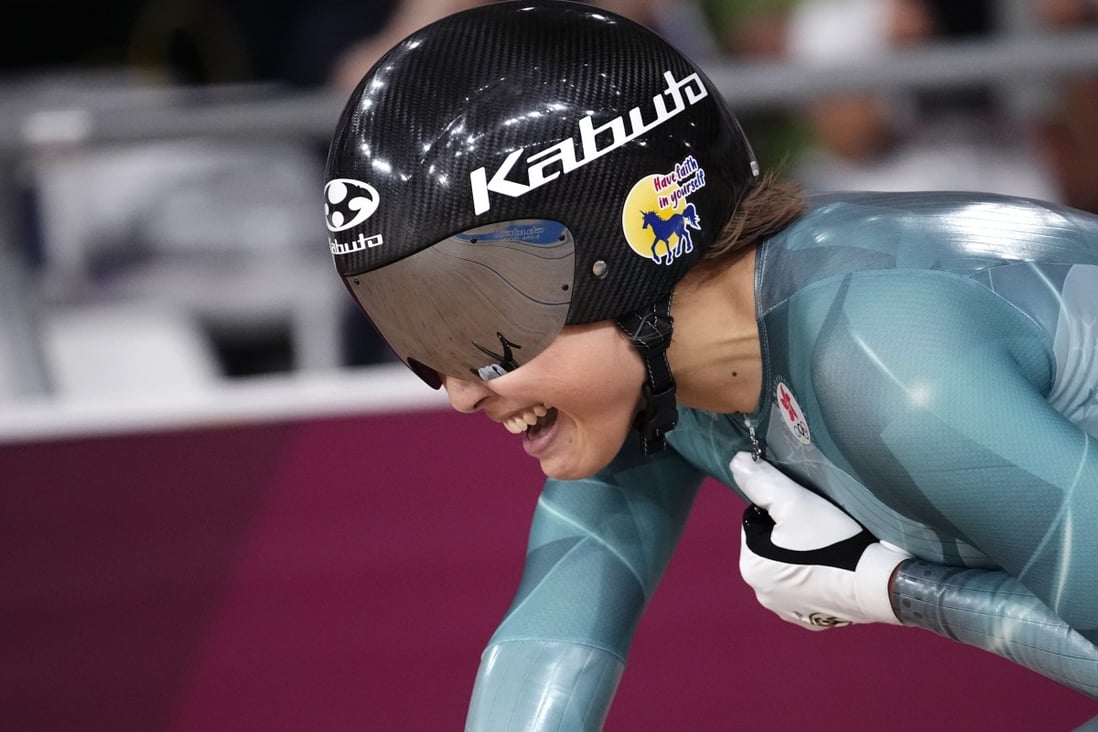 Track cyclist Sarah Lee Wai-sze stayed on course for a medal at the National Games, after reaching the round of 16 in the women's sprint, the same event that saw her grab bronze at the Tokyo Olympics last month.
After a mediocre performance in the team sprint the previous day with youngster Yeung Cho-yiu, Lee returned to the track to finish third in the sprint qualifiers before beating Hebei's Lin Tianzi after three laps to progress to the last 16.
The 34-year-old Hong Kong ace clocked 10.514 seconds in the qualifiers in the 200-metre time trial (flying start). That time was slightly faster than the one she recorded in Tokyo where she finished in 10.538 seconds. Although the result was still far from her personal best time of 10.387 – an Asian record she set in 2019 – Lee showed she was a leading medal contender in her favourite event.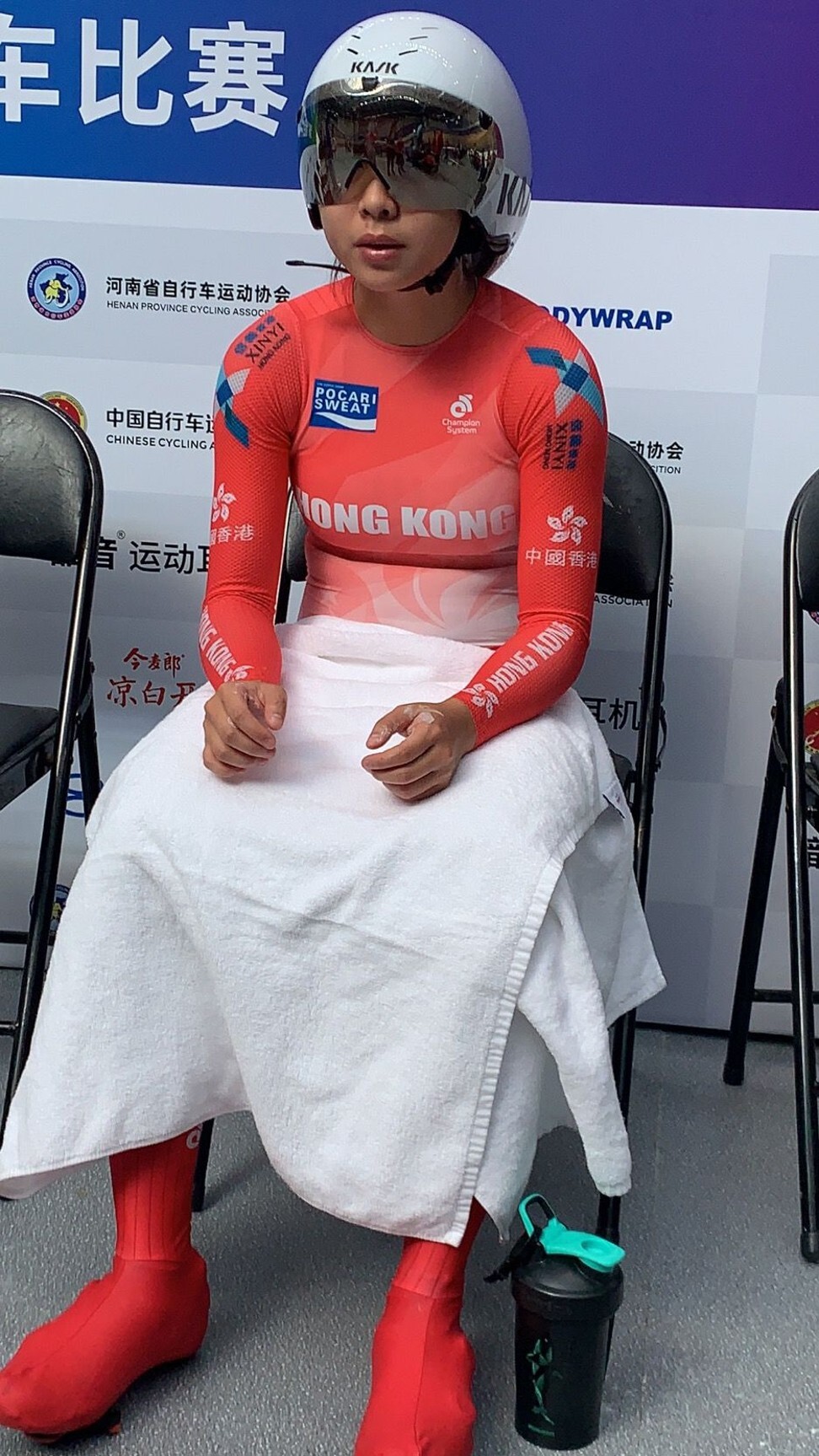 But two other Hong Kong riders struggled in their qualifiers. Yeung and Jessica Lee Hoi-yan came last and second last in the rankings respectively to make a quick exit from the event. Yeung, 21, clocked 11.679 while Lee finished in a time of 11.319.
"Yeung is making her debut in the National Games and the youngster still has a long way to go before she can become competitive at the highest level," said Cycling Association chairman Leung Hung-tak. "We all know the standard of Chinese sports and the National Games is even harder than the Asian Games. Hopefully she can learn something from this tough journey.
"Jessica is still adjusting her form after the Olympics and the 21-day quarantine in China ahead of the event may have proved too difficult for her."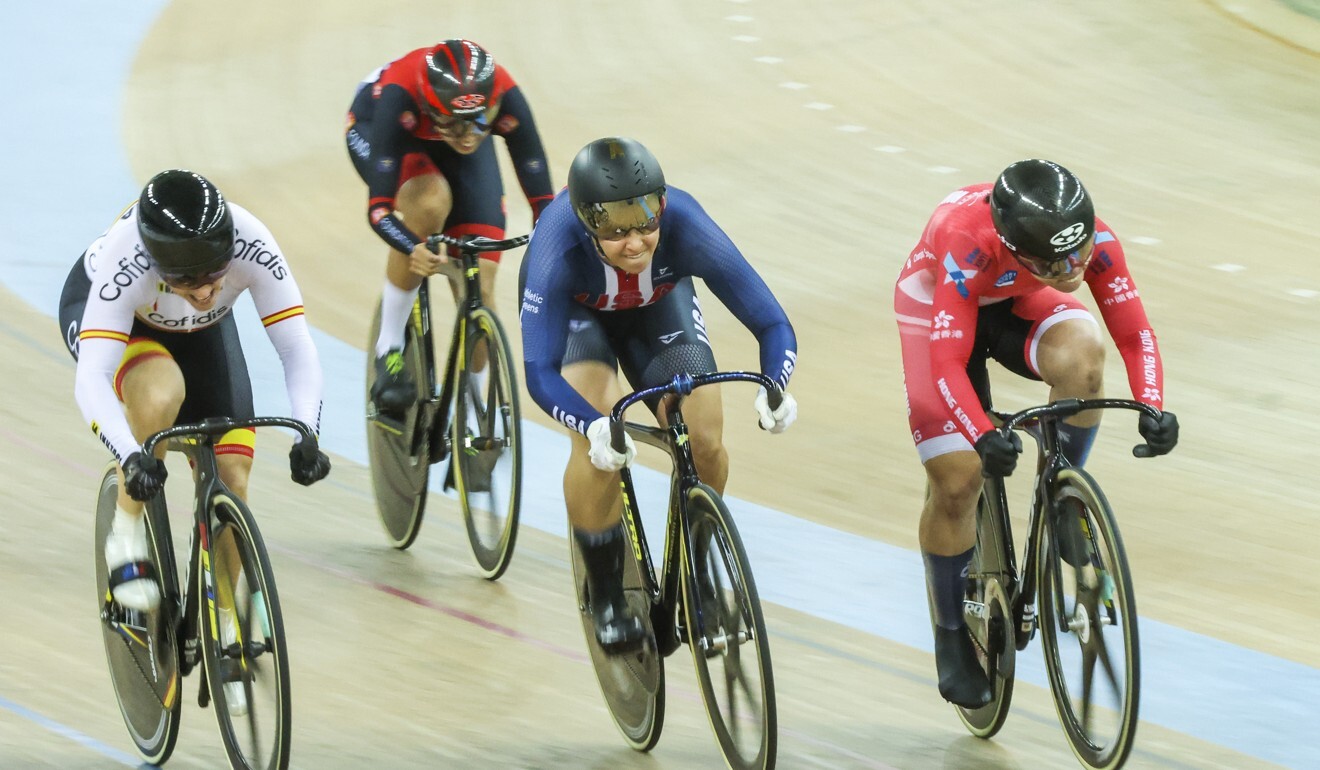 In the men's sprint, Law Tsz-chun also made it to the round of 16 and will continue his event on Sunday. Both the men's and women's sprint finals will be on Monday.
Hong Kong's Leung Ka-yu, meanwhile, will start in the men's omnium, the same event that saw compatriot Leung Chun-wing win gold at the Tianjin Games four years ago.
"We are pretty strong in this event and Leung has shown good form since the beginning of the event. We are looking forward to a medal," said the chief.