Sadiq Khan launches London fund to welcome Afghan refugees after donations flood in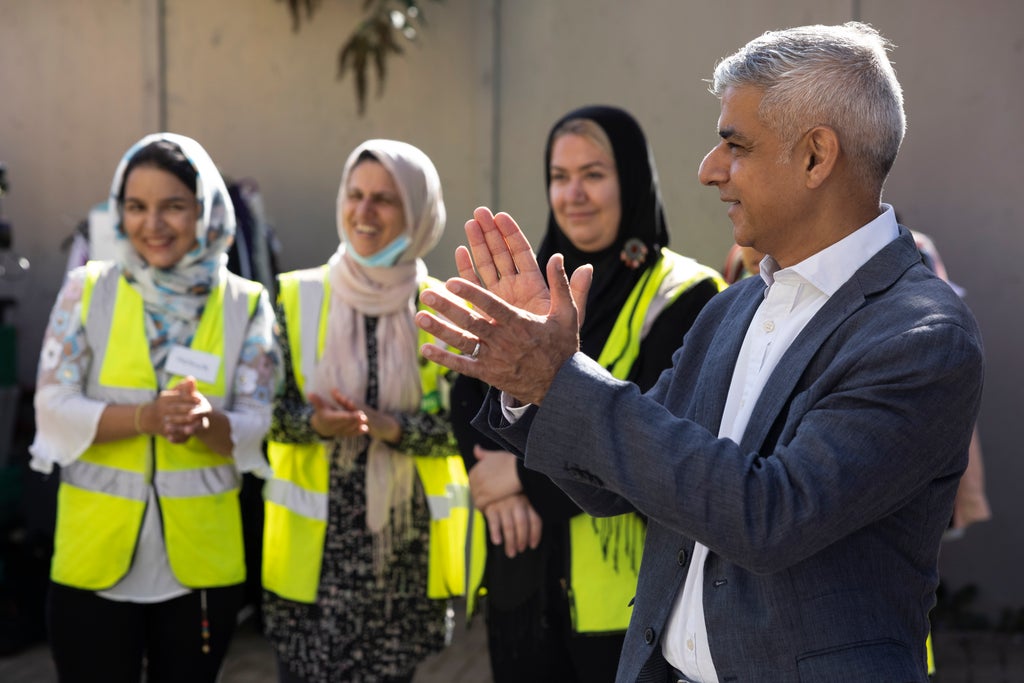 The Mayor of London has launched a new fund to support the resettlement of Afghan refugees in London, following a flood of donations from people across the city.
Sadiq Khan announced the "London Refugee Response" – which will enable more people and organisations to donate funds in a cohesive manner to help refugees build a new life in the capital – at the Lewisham Donation Hub on Tuesday morning.
Mr Khan said: "I'm immensely proud that our city has once again demonstrated that we are welcoming and open to all. The response from Londoners has been incredible and I'd like to thank everyone who has offered donations to help Afghan refugees and all the volunteers who are giving their time to help.
"I'm also deeply humbled by the courage and resilience of all those who have arrived in our city in the most difficult of circumstances.
"Our charities, voluntary organisations and councils are doing all they can to help them settle into our city and showing that we will always provide refuge to those seeking sanctuary, and I'm delighted to today launch the new London Refugee Response to help even more Londoners donate."
Laurence Smith, of the Lewisham Donation Hub, said that his organisation had already received "extraordinary support" from the community, and spoke of the members of the volunteer team that were Afghan refugees themselves.
"Seeing this crisis enveloping their country gave us a fierce determination to do whatever we could to welcome their compatriots to ours," he said.
Thanks to the community donations, the hub has been able to support more than 14 quarantine hotels and around 6,000 Afghan refugees in London with "immediate and often very specific" aid, including clothing, electronics and medical supplies.
But Mr Smith added that financial support was always needed. "Our immediate needs are ever changing – but one absolute constant is a need for financial donations."
The organisation was established in 2020 in response to the coronavirus pandemic, with the aim of providing those facing hardship in the community with clothing, food, and medicine. In addition to continuing this work, it has also a champion for supporting Afghan refugees in London.
The Lewisham Donation Hub is among several charities and voluntary organisations that will benefit from the new fund, which will be managed by the London Community Foundation in collaboration with City Hall.
Money distributed from the fund will help provide mental health support, language support, advice around employment and legal advice as refugees settle into London.
In a further show of solidarity, a messaging campaign has been launched by the Mayor of London and Transport For London, to welcome refugees to the city. Screens across Piccadilly Circus and the Tube network will feature the message "London welcomes refugees" – it will also be featured in Pashto and Dari, Afghanistan's official languages.