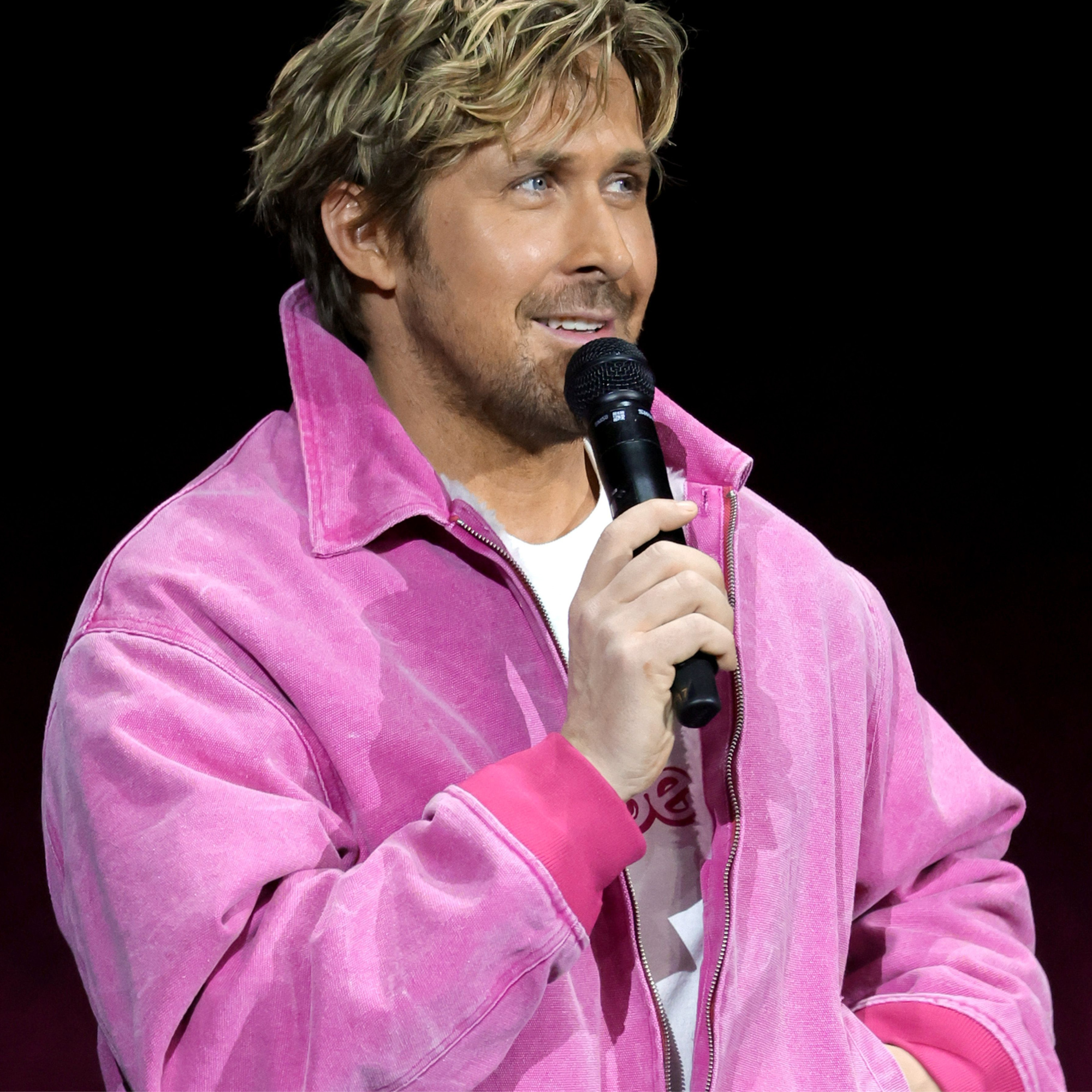 Ryan Gosling is starring as the Ken to Margot Robbie's Barbie in Greta Gerwig's much-anticipated Barbie movie, and I, personally, cannot imagine a better casting choice.
Unfortunately, Gosling's Ken has received quite a lot of backlash online, with people saying that—at 42—the actor is too "old" to play the fictional himbo doll. (Ken's job, I have just learned, is simply "beach," whatever that means.)
The Notebook star was asked about the backlash in a new interview with GQ, and he said, "I would say, you know, if people don't want to play with my Ken, there are many other Kens to play with." Simple enough!
Later on in the interview, Gosling added, "It is funny, this kind of clutching-your-pearls idea of, like, #notmyken. Like you ever thought about Ken before this?"
Referencing the fact that the doll's job was "beach," he continued, "And everyone was fine with that, for him to have a job that is nothing.
"But suddenly, it's like, 'No, we've cared about Ken this whole time.' No, you didn't. You never did. You never cared. Barbie never f***ed with Ken. That's the point.
"If you ever really cared about Ken, you would know that nobody cared about Ken. So your hypocrisy is exposed. This is why his story must be told."
If Gosling sounds like he's getting a bit defensive at this point, it's because he is. He added, "I care about this dude now. I'm like his representative. 'Ken couldn't show up to receive this award, so I'm here to accept it for him.'"
I'm not gonna lie, I love this so much.
The Barbie movie—which dropped a new trailer just last week—is set for release on July 21, during peak blockbuster season. Of course.