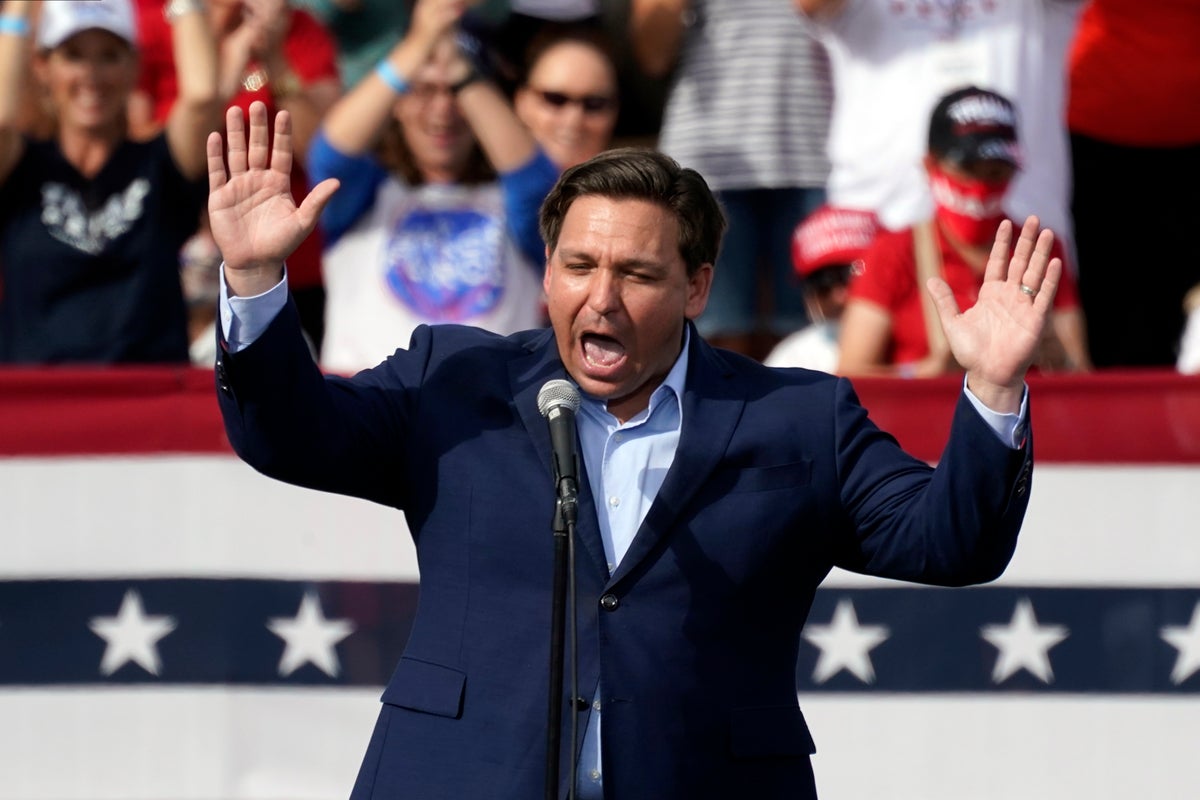 Florida Governor Ron DeSantis said the he cannot spell "sanctimonious" as former president Donald Trump has taken to calling his potential opponent "Ron DeSanctimonious."
Mr DeSantis is largely expected to announce his challenge to the former president for the 2024 Republican nomination. That has led Mr Trump to lash out against the Florida Governor, whom he had previously endorsed in 2018.
In turn, Mr Trump has given Mr DeSantis the moniker of "Ron DeSanctimonious." But in an interview with Piers Morgan, Mr DeSantis brushed off the epithet.
"I don't know how to spell the sanctimonious one," he said. "I don't really know what it means, but I kinda like it, it's long, it's got a lot of vowels."
Mr DeSantis has become a favourite among many conservatives especially since his re-election, which he won by nearly 20 points.
"We'll go with that, that's fine," he said. "I mean you can call me whatever you want, just as long as you also call me a winner because that's what we've been able to do in Florida is put a lot of points on the board and really take this state to the next level."
Mr DeSantis also said that he did not think Mr Trump had an upright moral compass.
"At the end of the day as a leader," he said. "You really want to look to people like our founding fathers, like what type of character, it's not saying that you don't ever make a mistake in your personal life, but I think what type of character are you bringing?"
The words come as the former president faces a potential indictment by Manhattan District Attorney Alvin Bragg for paying adult film actress Stormy Daniels to keep quiet about an affair, which Mr Trump denies.
Earlier this week, Mr DeSantis deflected when asked what action, if any, he would take to avoid extradition for the former president, who resides in Palm Beach.
"Look, I don't know what goes into paying hush money to a porn star to secure silence over some type of alleged affair. I can't speak to that," he said.
That enraged many conservatives who support Mr Trump. Mr DeSantis is largely expected to announce his candidacy in the summer after Florida's legislative session ends.