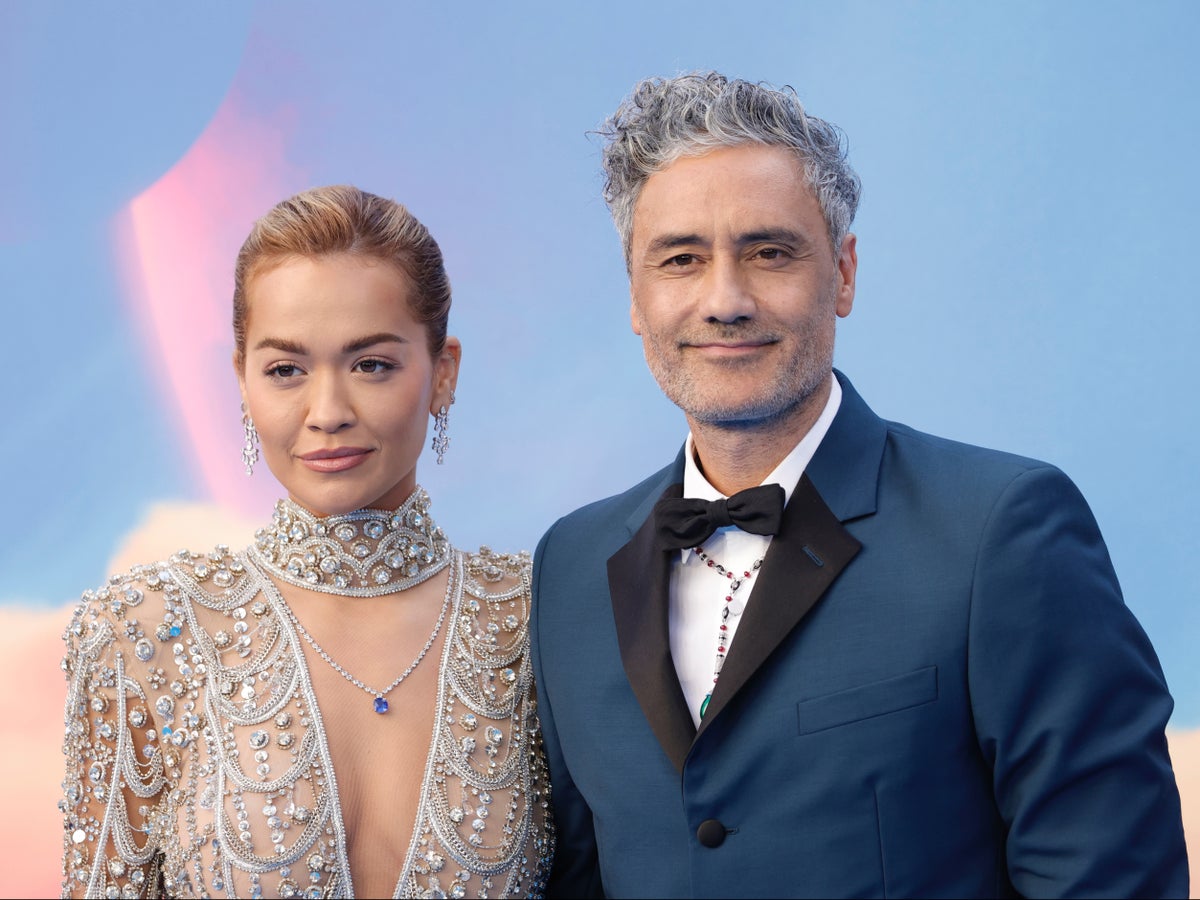 Rita Ora has given fans a glimpse of her massive emerald wedding ring after confirming her marriage to Taika Waititi.
The 32-year-old British singer recently appeared on The Tonight Show Starring Jimmy Fallon, where she showed off the blinding ring.
"I actually have never shown anyone my ring," Ora told host Jimmy Fallon during Wednesday night's episode. "You know, it's my first time showing my ring. So because I love you and I feel like you're part of our relationship weirdly because we watch you every night – is that creepy? I just felt like I'll show you it. Look, here it is."
Ora then gave viewers a close-up look at the ring, which featured an emerald stone set in a diamond pavé surrounded by another gold band.
"He did good," she said as she smiled, before admitting that she "may have" helped her now-husband in picking out the rock. "I just think, like, when you know what you want – and I felt like I really knew that I wanted to be with this person – I just wanted it to feel really right.
"And so I may have taken him to the shop and I may have pointed out exactly what ring I wanted," she quipped.
On 27 January, Ora confirmed that she and New Zealand filmmaker Taika Waititi had tied the knot, after months of keeping their nuptials a secret. During an episode of Heart Radio Breakfast, the singer described their wedding day as "perfect" and "special", saying: "I am officially off the market, people. I chose to keep it more private and keep it to myself more but with my new video I am playing on what could have been."
While the Fifty Shades of Grey star didn't share any details about their wedding, she did reveal that it "was perfect" and "exactly, exactly how I wanted".
Rita Ora shows of emerald wedding ring after marrying Taika Waititi
"It was nice and perfect. It is nice to keep some things just to myself sometimes, it was nice and sweet… Sorry, it's not that interesting. One day I will throw a big party," she joked.
Ora also admitted that she was conflicted about whether or not to take Waititi's last name now that they are married, because she "worked very hard for this Ora name".
Rumours swirled that the couple were married in August 2022 after Ora had posted a picture of herself wearing a wedding band on Instagram. The two were first linked in August 2021 and went public with their romance in August that year.
Waititi was previously married to New Zealand producer Chelsea Wistanley from 2011 to 2018. The two share daughters Te Kāinga o te Hinekāhu, 10, and Matewa Kiritapu, six.