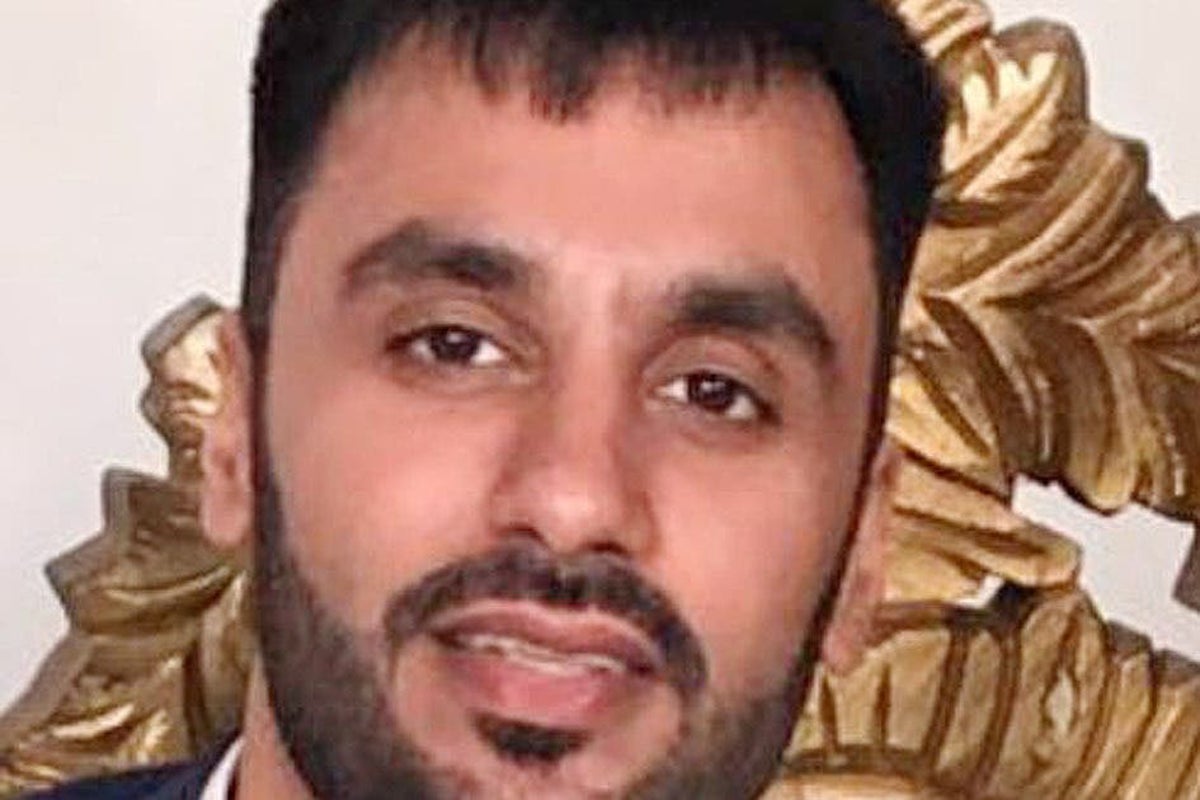 Rishi Sunak was accused of making MPs feel "very depressed" after he sidestepped pleas to publicly call for the release of Briton Jagtar Singh Johal.
The Prime Minister was also urged to tell Mr Johal's family what he is doing on their behalf to end the six-year detention of the Scottish Sikh blogger.
Mr Johal, from Dumbarton, was in Punjab in northern India for his wedding in 2017 when his family said he was arrested and bundled into an unmarked car.
He said he has been tortured, including through electric shocks, and faces the death penalty over his activism and campaigning for Sikh human rights.
Mr Sunak raised the case of Mr Johal when he met Indian Prime Minister Narendra Modi on the fringes of the G20 summit in New Delhi last weekend.
But Conservative Alicia Kearns, who chairs the Foreign Affairs Committee, said MPs were unclear about the outcomes of the discussions.
She said: "Will the Government now finally officially call for him to be released because the UN has accepted he is arbitrarily detained and does the Prime Minister believe that he has been unfairly treated or even tortured whilst he's been held?"
Mr Sunak replied: "We are committed to seeing Mr Johal's case resolved as soon as possible.
"We continue to provide consular assistance to him and his family and have raised concerns about issues including consular access to Mr Johal, the judicial process and reports of mistreatment with the Indian government on multiple occasions, including myself with Prime Minister Modi just this weekend."
Martin Docherty-Hughes, the SNP MP for West Dunbartonshire, said: "Given the widespread concerns in this place and outside of the leaking of this Government's resolve to Jagtar Singh Johal, particularly in relation to getting a trade deal over the line, would the Prime Minister agree to meet with me and Jagtar Singh Johal's family so he can tell them exactly what he intends to do on their behalf?"
Mr Sunak replied: "I refer (Mr Docherty-Hughes) to my previous answer on Mr Johal but also most recently the Foreign Office minister has met with Mr Johal's family to discuss this case in detail."
Everybody knows that he is being tortured and that he is being mistreated.

— Labour MP Sir Chris Bryant
Labour former minister Sir Chris Bryant added: "Surely one of the things that should keep the Prime Minister awake at night is whenever a British national is arbitrarily detained in a foreign country.
"You would hope that ministers, and the Prime Minister himself, would summon up every ounce of energy to try and get people released.
"I'm sorry but I think quite a lot of us are very depressed by the Prime Minister's own answer to (Ms Kearns) earlier about Jagtar Singh Johal, who has been arbitrarily detained now for six years.
"Everybody knows that he is being tortured and that he is being mistreated.
"I took the Prime Minister to say that he has not called for his release. Is that really the truth?"
Mr Sunak replied: "We've consistently raised our concerns about Mr Johal's case with the Government of India, including allegations of mistreatment and the right to a fair trial.
"That's why the Foreign Office and ministers are providing direct support to Mr Johal's family and why I raised this specific case with Mr Modi."