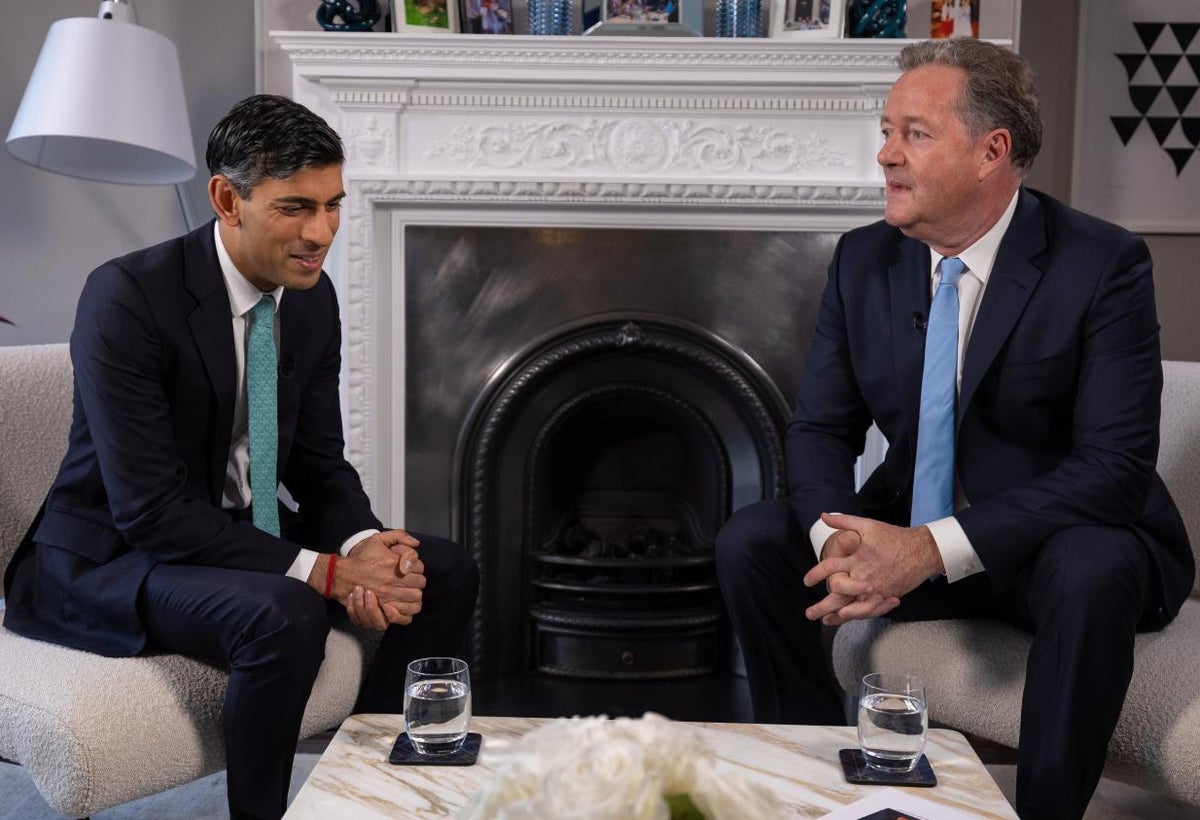 Rishi Sunak has said he would love to give nurses a "massive" pay rise, but insisted the money needed to be prioritised in other areas of the health service.
The prime minister also reiterated that it was right to "stay the course" to control inflation, warning that high pay settlements made life harder for everyone.
Just days before nurses stage further strikes in pursuit of higher pay, Mr Sunak said: "Nurses should be an exception [to public-service pay restraint] and that's because they do an incredible job for all of us and they demonstrated that during the pandemic.
"I'm really grateful to them for that, and you're right I grew up in an NHS family. So this does burn deeply inside me.
"I would love to give nurses a massive pay rise. Who wouldn't? Certainly that would make my life easier, wouldn't it?"
But he went on: "It's about choices. So right now money going into the NHS [is the] biggest it's ever been but we have to put that in lots of different places. We need to hire more doctors, more nurses. We need more scanning equipment so we can detect cancers."
Thousands of operations and outpatient appointments were postponed when nurses took industrial action in December and last month.
In an interview with TalkTV to mark his first 100 days in office, Mr Sunak agreed to look at the issue of car parking costs for nurses, but refused to agree it should be free.
With the Tories trailing Labour by more than 20 points in most polls, the prime minister tried to show he was determined to deliver on five key promises he has made to fix the issues voters are angry about.
The latest poll of polls put the Conservatives on 27 per cent and the opposition on 48 per cent support.
Mr Sunak is also under pressure over mounting Tory sleaze claims, the winter crisis in the NHS, other public-sector strikes and deepening cost-of-living woes.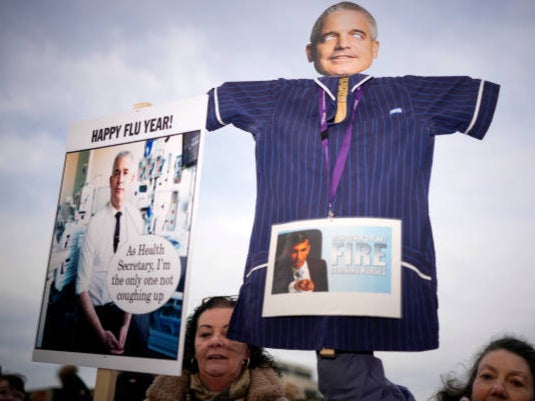 But he said he "wholeheartedly believes" he can turn around the mess the country is in by controlling inflation, growing the economy, cutting NHS waiting lists and stopping migrant boats.
Tackling illegal migration was "probably the trickiest of all of them" but "it's something that I care very deeply about", he said.
"When I hear that someone has paid thousands of pounds to come here and exploit our world-leading modern slavery laws, that's wrong," he added.
"Or when I hear that someone's trying to game the system – whether it's human rights or exploit our compassion and frustrate their removal to a safe place like Albania or Rwanda – that's wrong."
He pledged to ensure immigration cases were heard in days or weeks, not months or years. Citing new deals with France and Albania to reduce numbers coming in, he said the UK was already putting Albanians on flights out of Britain.
Mr Sunak vowed that the Rwanda deportation scheme would happen, and that illegal migrants would understand they could be deported, but that the UK would always be a compassionate country for those fleeing war or repression, such as Hong Kong, Syria or Ukraine.
"But we're not a soft touch," he warned.
Asked by interviewer Piers Morgan whether he had time to make changes before the next election, the prime minister replied: "Yes, I wholeheartedly believe that, and I'm giving it nearly everything I've got and, of course, people might not feel that today and... the situation is tough but I want people to have confidence that it will get better."
He believed by the end of the year the government could halve inflation.
And he told people to "have hope" because "I can make it better and I will make it better. That's what I'm working day and night to do".
Meanwhile, the prime minister also pledged to release his tax returns soon.
On whether he had profited from the share price rise of vaccine maker Moderna, he said his money was in a blind trust so he did not control what was in it.
Mr Sunak said he stood for the top job "out of a sense of duty" after initially assuming that his time in front-line politics had ended when he resigned as Boris Johnson's chancellor.
Questioned about the issue of trans prisoners in women's jails, the prime minister said biological sex really mattered and women should and deserved to feel safe.
Refusing to say how rich he was, he said his values – including hard work – mattered.
And asked whether the King should invite Meghan and Harry to the coronation, Mr Sunak declined to answer directly but said Charles was an incredible King and the coronation would be superb.
He agreed to have another interview at the end of the year to be judged on whether he had succeeded in his ambitions.