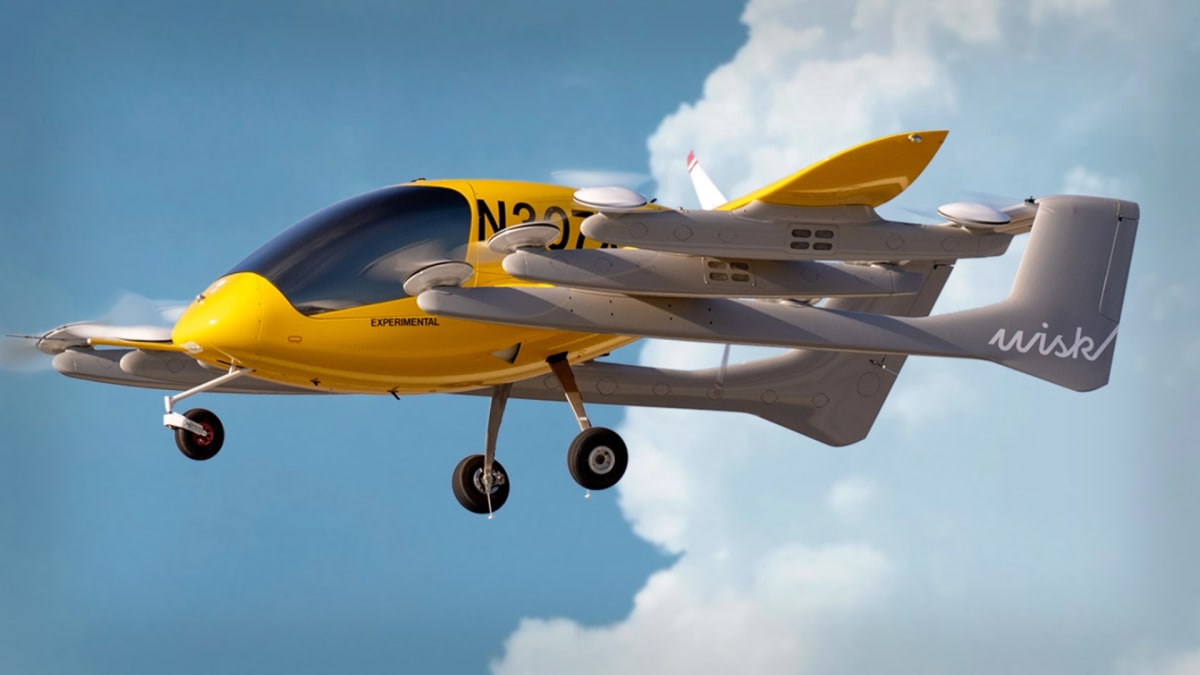 One of the most frustrating parts about taking a flight begins well before you even get to the airport.
Those who drive have to pay the high cost of long-term parking, while taking public transit often means navigating several transportation systems to get outside of town and, in many cases, paying a separate fee for the train needed to get inside the airport.
DON'T MISS: American Airlines Closes Popular Pricing Loophole
One frequently-discussed solution is the "air taxi" that would shuttle passengers from the airport to the downtown of major cities — early designs for what is a helicopter-style electric flying car were first released by NASA in the early 2000s.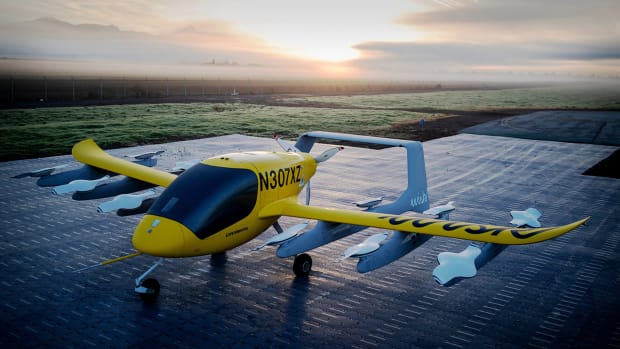 You Could Soon Start Seeing 'Air Taxis' At Airports
As electric car technology advances, a number of startups coming out with their own air taxi models also run on electricity. In New York, Blade Air Mobility offers short flights between Manhattan and the Hamptons for prices starting at $1,000.
As with most new technologies, the air taxi is currently moving from being the exclusive domain of the wealthy to widescale adoption. The Federal Aviation Administration (FAA) has proposed a blueprint for incorporating flying taxis into some of the country's biggest airports.
Calling it a "crawl-walk-run" approach, FAA's acting administrator Billy Nolen said that the agency is currently working with NASA to give these air taxis separate traffic lanes in the sky and build "vertiports" for them to land. Existing heliports could also be used for this purpose.
The taxis would fly at significantly lower altitudes than a regular plane and take passengers from the airport to the downtown of major city in 15-20 minutes.
'World That We Only Thought About As Science Fiction'
"I expect that we have air taxis at scale, especially in all of our major cities," Nolen told The Wall Street Journal at its annual Future of Everything Festival.
While all of this would take years to plan and implement, the first steps have already been set in motion as the FAA works out the safety protocols and regulations around having air taxis alongside planes and other airport transportation. 
The agency expects to grant approval to the first air taxis companies by 2024 even if it will be a test run as the infrastructure necessary to support this method of transportation gets built over the coming decade.
At the Wall Street Journal conference, Nolen also said that air taxis used by airports would first have on-board pilots but be designed in a way to move increasingly toward automation — a move that is welcomed by airlines as the industry is currently dealing with a pilot shortage exacerbated by the high cost of training and mandatory retirement age of 65.
As a result, airlines have been eagerly pouring money into companies creating such air taxis. United Airlines (UAL) recently committed to spending $15 million buying 200 such electric taxis from Brazil-based Eve Air Mobility in September 2022 while Delta (DAL) signed a similar contract with California-based Joby Aviation for $60 million.
"If we've gotten it right — from the regulatory framework, from the level of safety that the public expects, and if all that comes together — then it's a world that we only thought about as science fiction before that becomes science fact in the moment," Nolen said at the WSJ conference.