Rethinking the future of ESG in Asia
Sustainability is now a mainstream agenda, and it is more clear than ever that "the health of the planet, humans, businesses, and economies are interdependent and interconnected," says Esther An, Chief Sustainability Officer at City Developments Limited. ESG (Environmental, Social, and corporate Governance) is a fundamental component to many companies in the modern-day, and for a good reason.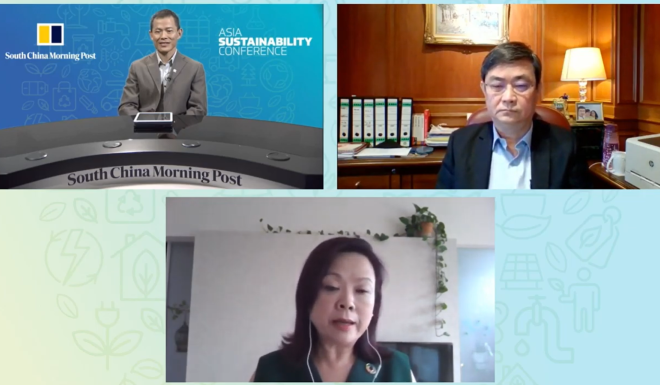 This panel in SCMP's Asia Sustainability Conference is moderated by Eric Ng, Correspondent at South China Morning Post. The panelists in this discussion focus on the adoption of ESG practices into the corporate world, as well as some of the challenges being faced in the fight for sustainability.
ESG as a Business Philosophy
"Business is no longer just about business … we need to add purpose, and we need to add sustainability to the triple bottom line: planet, people, and profit," remarks An. Ong Pang Yen, Executive Director of the Sunway Group, goes on to say ESG should not be seen "as a mere disclosure framework with numbers," but as a "culture, business philosophy, and value system." Thankfully, investors seem to share the panelists' opinions, as many of them are using ESG metrics to make their investment decisions.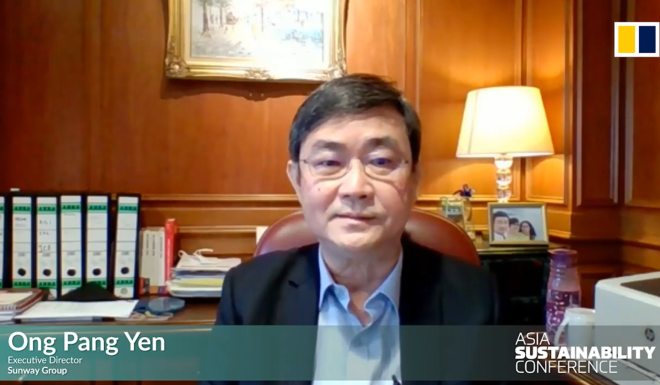 While these pillars are not easy for businesses to construct, it must be done for the sake of sustainability. As Yen said, "sustainability and survival are two sides of the same coin … ESG is actually a survival tool." When businesses and their stakeholders are encouraged to think of ESG as a tool essential to their survival rather than an idealistic conversation topic, they can better understand the risk that they face. 
The Future of ESG in Business
The only answer to issues such as climate change and social injustice is to create effective solutions. Fortunately, investors and stakeholders in many businesses are on the same page. An shares how "from 2017 onward, the number one ESG issue has been innovation," and investors are aligned with this goal. The pandemic also contributed to the growing interest in ESG, and An notes "in 2020, there [was] drastic growth of ESG investment."
Interested to view or listen to this session? Access to our playback videos of the conference are available for ticket holders (LEARN, ELEVATE), visit here for more information.