Remainers seethe as Britain 'to lose status' as one of Germany's top trading partners due to Brexit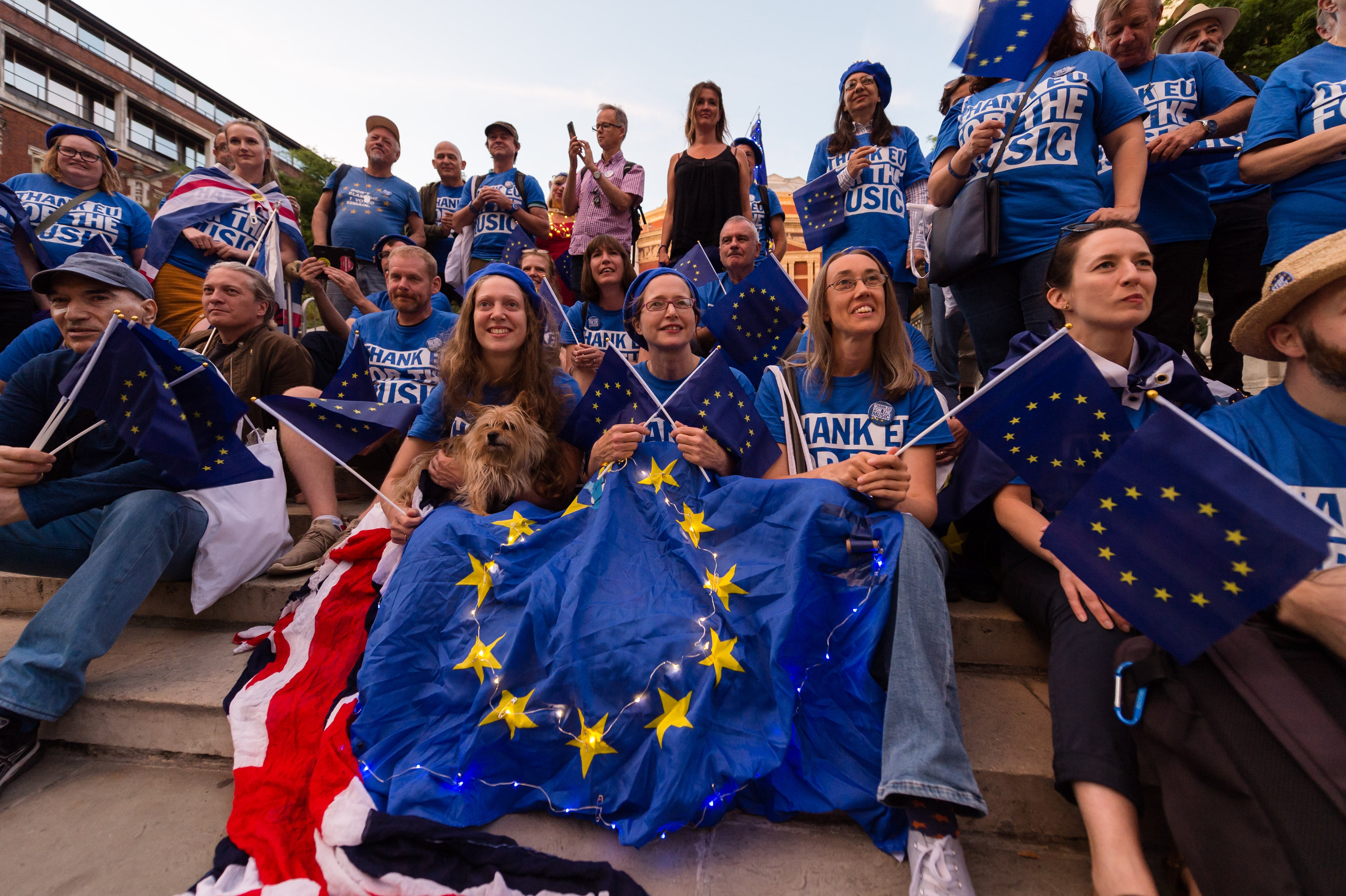 Remainers have their head in their hands following news that Britain is on course to lose its status as one of Germany's top ten trading partners due to... Brexit!
According to Reuters, Brexit-related trade barriers are driving German firms to seek business elsewhere, meaning Britain is on course to lose its spot in the top 10 for the first time since 1950.
In the first six months of this year, they report, German imports of British goods sank nearly 11 per cent year-on-year to 16.1 billion euros ($19.0 billion).
German goods exports to Britain rose 2.6 per cent to 32.1 billion euros, but there was an overall decline in bilateral trade, by 2.3 per cent to 48.2 billion euros - pushing Britain down to 11th spot from ninth, and from fifth before it voted to leave the EU in 2016.
A December 2020 survey of Germany's BGA trade association showed one in five companies were reorganising supply chains to swap out British suppliers for others in the EU.
Meanwhile, Michael Schmidt, President of the British Chamber of Commerce in Germany said: "More and more small and medium-sized companies are ceasing to trade (in Britain) because of these (Brexit-related) hurdles.
"Many small companies simply can't afford the extra burden of keeping up to date and complying with all the kicked-in customs rules such as health certificates for cheese and other fresh products."
"The UK's loss of importance in foreign trade is the logical consequence of Brexit. These are probably lasting effects," Gabriel Felbermayr, President of the Kiel-based Institute for the World Economy (IfW) added.
So, as this further evidence that turkeys voted for Christmas emerged, people reacted with despondency and anger:
Anyone surprised? https://t.co/jwDa9L4Wk7

— Political Motivation (🏡) (@Margin4Error) September 9, 2021
Brexit has buggered us well and truly… and the Brexshit lies are all coming home to roost as this exclusive insight from Reuters shows: Exclusive-Britain no longer in top 10 for trade with Germany as Brexit bites https://t.co/KRfvWsJXZh #ToryBuggers #Brexshit

— David Noble #FBPE #Liberal #Environment #Peace (@_noblewriter) September 9, 2021
Looks like the German car industry WON'T be coming to our rescue after all. 🤦‍♂️#BrexitLies#BrexitDisaster https://t.co/kFefZxeovN

— MiddleOfTheRoadVoter (@middle_voter) September 9, 2021
#ToryBrexitDisaster https://t.co/HlISJdobnT

— J' Wadkin 🍂 🌌 (@JohnLalitav) September 9, 2021
"Making Britain great again" Day 252: "For many small British firms, Brexit meant losing access to their most important export market. It's like shooting yourself in the foot…explains why German imports from Britain are in free-fall now." #BrexitReality https://t.co/Tdj3Qvr1Rh

— 🌹 Liz McInnes 💙 #ReclaimTheStreets (@LizMcInnes60) September 9, 2021
Oops#Brexit https://t.co/iijoub4fJu

— Laughing Ape (@Risus_Simiae) September 9, 2021
British companies have lost billions because of the folly for a few🤬#Brexit #ToryBrexitDisaster#BrexitDisaster
https://t.co/YB9D80h8ye

— 'Sir' Nisar Mir 🇬🇧❤️🇪🇺 (@nisarmir21) September 9, 2021
Brexit really is the gift that keeps on giving.