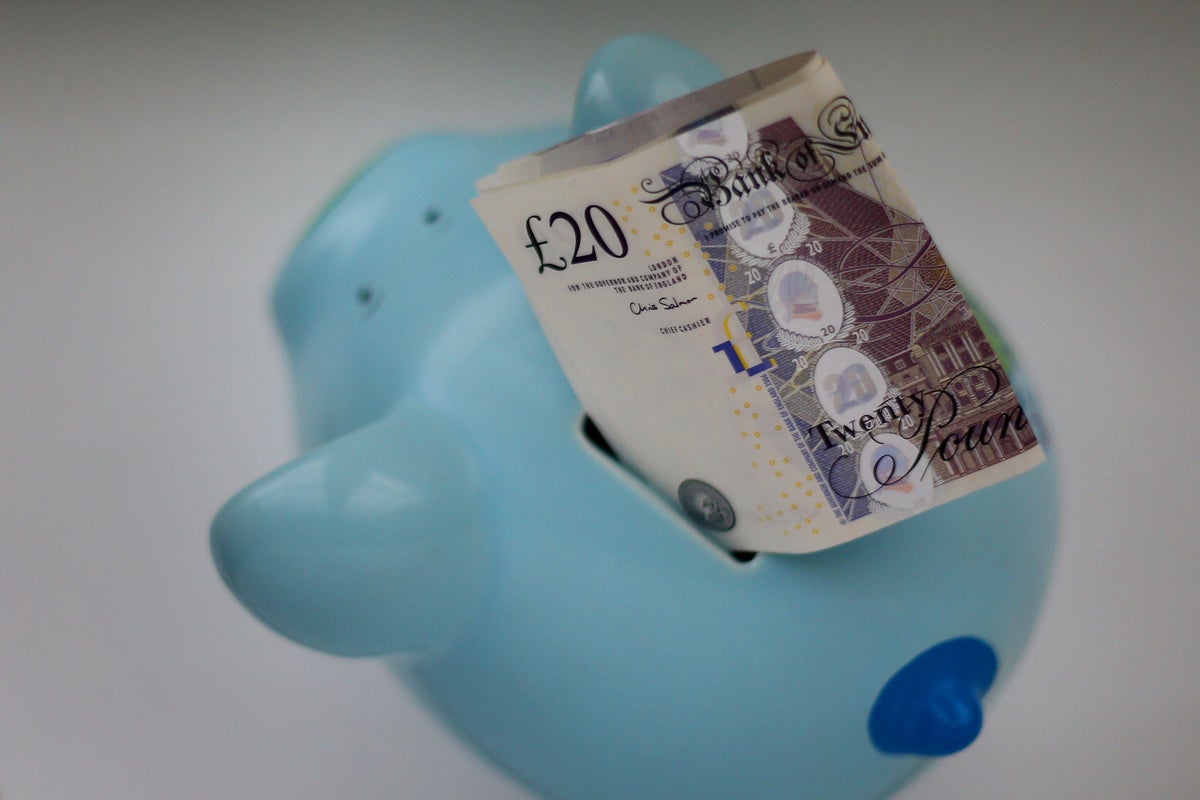 A shake-up of incentives to help people save is needed to help more households build resilience against financial shocks, according to a think tank.
The struggle to save is a particular problem for low to middle-income households, with those in the bottom half of the income distribution typically having £3,000 of savings per adult, the Resolution Foundation said.
Successive governments have attempted to address the struggle to save through a mix of tax reliefs – such as savings allowances and Isas – and direct support, such as Lifetime Isas (Lisas) and Help to Save.
The report noted that savings allowances are progressive, with basic rate taxpayers able to earn up to £1,000 in savings interest untaxed, compared with £500 for higher rate taxpayers.
But support is skewed towards wealthier savers, the foundation said.
This lack of financial resilience has left many exposed during the cost-of-living crisis

— Molly Broome, Resolution Foundation
For working-age adults, around £3 in every £10 saved in Isas is held by people in the top 10% of incomes, the report said.
The Help to Save scheme – where people are able to save up to £50 a month and receive a top-up from government – is targeted at low-income families, with eligibility being determined by receipt of benefits.
But the foundation said take-up of the scheme is low, with fewer than one in 10 eligible participants using it.
While this may reflect many benefit recipients being unable to save, people who do engage with the scheme appear keen to save as much as possible, with 92% of monthly Help to Save deposits at the maximum value of £50, the foundation said.
Families with no savings are significantly more likely to report being unable to cover an unexpected expense than families with savings greater than one month of income, at 28% versus 2%, the report said.
The report said Chancellor Jeremy Hunt should consider overhauling savings policies and focus on encouraging more people to save rather than rewarding those who already have very significant savings.
It said: "Taking the existing schemes together, current policies are either poorly targeted with significant deadweight cost (particularly all forms of Isas), or are too small in scale to achieve a significant broadening in the distribution of household savings (Help to Save)."
At present (Help to Save) is too small-scale and only taken up by a fraction of those who would benefit

— Mubin Haq, abrdn Financial Fairness Trust
Help to Save should be expanded by auto-enrolling benefit claimants, doubling the monthly cap to £100, and excluding the scheme from rules in universal credit that reduce people's benefit entitlement if they have savings, the foundation said.
The think tank also suggested the Chancellor should cap the total amount of Isa savings that are tax-free at £100,000.
This policy might raise around £1 billion per year by the end of 2023-24 and allow resources to be focused on families with no savings, according to the foundation, which aims to improve living standards for people on low to middle incomes.
Molly Broome, an economist at the Resolution Foundation and co-author of the Isa Isa Baby report, said: "Britain is not a nation of savers. This lack of financial resilience has left many exposed during the cost-of-living crisis, with families having to build up debts and fall behind on bills.
"Government incentives to save do exist but are not fit for purpose – prioritising tax reliefs for those with very large amounts of savings over supporting real increases in the numbers of people with savings."
The report was published in partnership with the abrdn Financial Fairness Trust.
Mubin Haq, chief executive at the trust, said: "Help to Save provides an opportunity, but at present this is too small-scale and only taken up by a fraction of those who would benefit.
"Reforms such as auto-enrolling benefit claimants could quickly transform this initiative into a much-needed safety net for millions."
A Treasury spokesperson said: "We offer targeted support to help those on the lowest incomes save, including our Help to Save scheme which offers a generous 50% bonus on monthly deposits of up to £50 and saw users rise by over a quarter last year alone.
"Nearly nine in 10 Isa savers earn less than £50,000 a year, and we are committed to supporting even more people to save through a range of schemes we've made available to help with their short and long-term aspirations – such as building a rainy day fund or owning a first home."
Office for National Statistics figures were used as part of the research for the report.