Record-low voter turnout in Macau – will Hong Kong polls see same fate?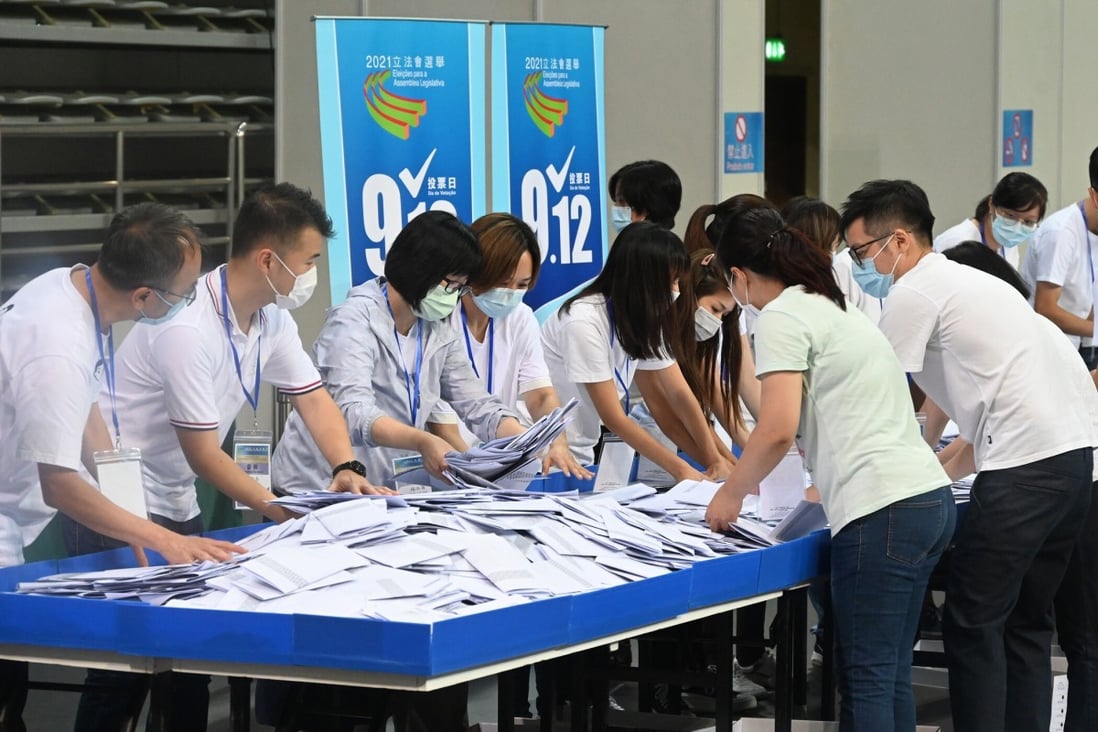 A record-low number of voters showed up for Macau's legislative elections this year, with the polls marking a surge in blank and invalid ballots, some of which contained vulgarities, seen as a protest gesture against the banning of 21 opposition figures from the race.
The city's electoral officials blamed the 42.38 per cent turnout on bad weather and the Covid-19 pandemic, while critics warned of coming social instability with a lack of opposition voices in the legislature. The situation also sparked predictions that it offered a preview of what was in store when Hong Kong held its own legislative elections later this year.
Official data showed 137,281 of Macau's 323,907 registered voters had cast their ballot for the direct elections on Sunday. This year's modest turnout compared with 57.22 per cent in the last general polls in 2017 and was also the lowest since Macau returned to Chinese rule in 1999.
The 2009 elections saw the highest voter turnout at 59.91 per cent. Before Sunday's polls, the lowest mark was in 2001, at 52.34 per cent.
There were 3,141 blank votes and 2,082 invalid ones, according to authorities. This compared with 944 and 1,300 blank and invalid votes respectively in the last round.
Some ballots were void as they were marked improperly. Among those displayed during the vote-checking process on Monday, according to media reports, was one ballot that carried the phrase "rubbish election", while another contained a four-letter word.
Eilo Yu Wing-yat, an associate professor at the University of Macau's department of government and public administration, said on Monday: "Obviously, many supporters of pro-democracy candidates have resorted to casting blank votes or invalid votes to express their discontent as their favourite candidates had been disqualified by the government.
"It would not lead to social unrest immediately. But the sense of helplessness may grow among people. It is not conducive to long-term social stability and governance."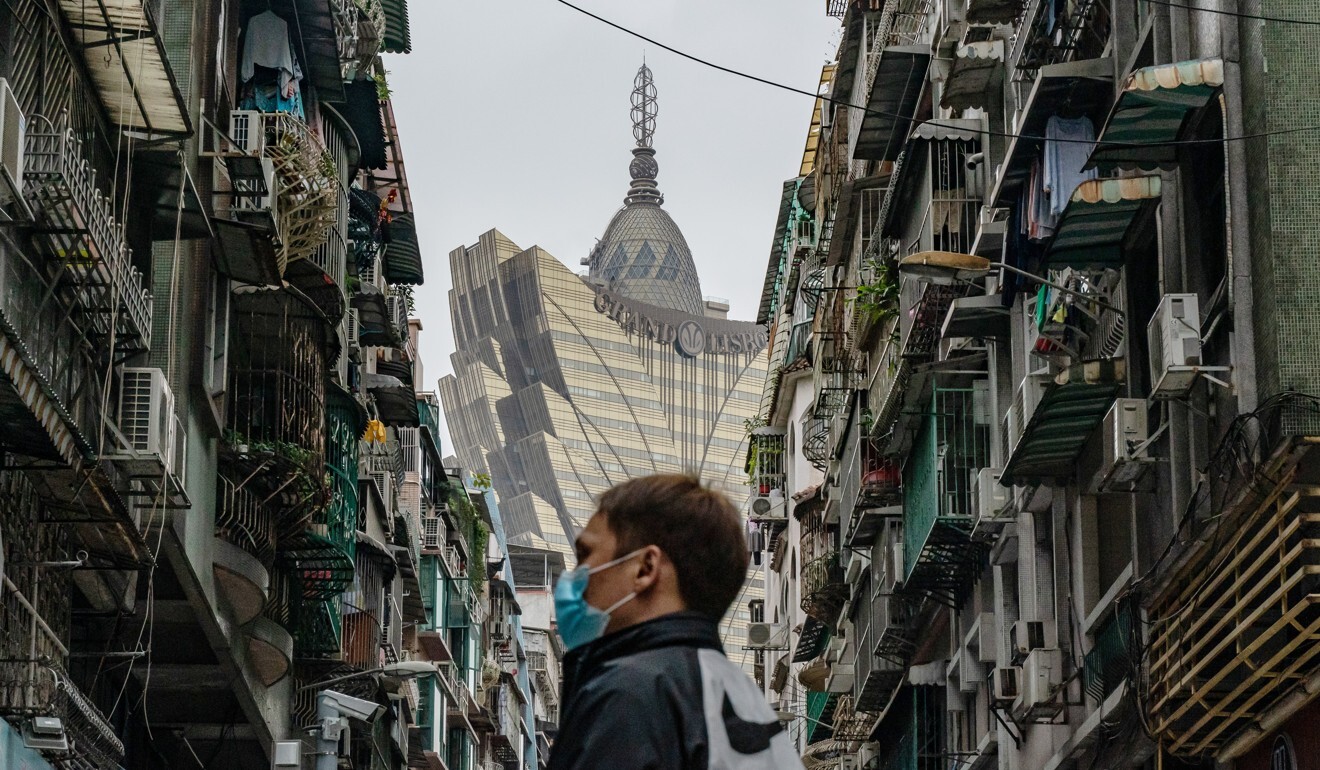 Macau's political landscape has long been dominated by pro-establishment and pro-Beijing interests. In the last term of the legislature, there were only four lawmakers from the opposition camp.
The Legislative Assembly of Macau has 33 members, of whom 14 are directly returned, 12 are indirectly chosen from professional sectors and seven are appointed by the chief executive.
In an unprecedented move, Macau's election authorities in July disqualified 21 opposition figures in six tickets from running in the elections over questions about their allegiance to the city and its mini-constitution.
Former lawmaker Sulu So Ka-hou, who was barred from seeking another term because of the ban, said: "Without the pro-democracy camp in the legislature, the power of monitoring the government will certainly turn very weak. The legislature will become like another executive arm of the government to help push its policies."
After a Beijing-decreed overhaul of its electoral system, Hong Kong also now has an eligibility review committee to vet political candidates. Opposition lawmaker Cheng Chung-tai, who had sought to register as a member of the Election Committee, was removed from his Legco seat last month after the vetting body determined his allegiance to the city to be in question.
Political scientist Chan Wai-keung, of Polytechnic University, said Macau's polls could offer a hint of what was to come in this December's Legislative Council elections in Hong Kong.
"The situations in Hong Kong and Macau are very similar," Chan said. "The opposition camp is barred from running. In the past, it could mobilise a lot of people to vote. Without opposition candidates, their supporters might not be interested in the election at all. Like Macau, a rise in the number of blank votes or invalid votes could also be expected in the December Legco election."
Macau's Electoral Affairs Commission chairman Tong Hio-fong, however, attributed the low turnout partly to the Covid-19 pandemic and the hot weather with occasional thunderstorms. "This situation has never happened before … Many people might be on the mainland, in Hong Kong or Taiwan and could not return to vote because of travel restrictions."
He declined to comment on the impact of the disqualification of pro-democracy candidates.
Meanwhile, the State Council's Hong Kong and Macau Affairs Office on Monday congratulated the casino hub for the smooth elections, saying the polls reflected the principle of "patriots administering Macau", democracy and the broad participation of society.
"Macau residents have actively participated in the elections in an orderly manner and exercised their right to vote in accordance with the law, which fully demonstrates the successful practice of 'one country, two systems' with Macau characteristics," a spokesman said.