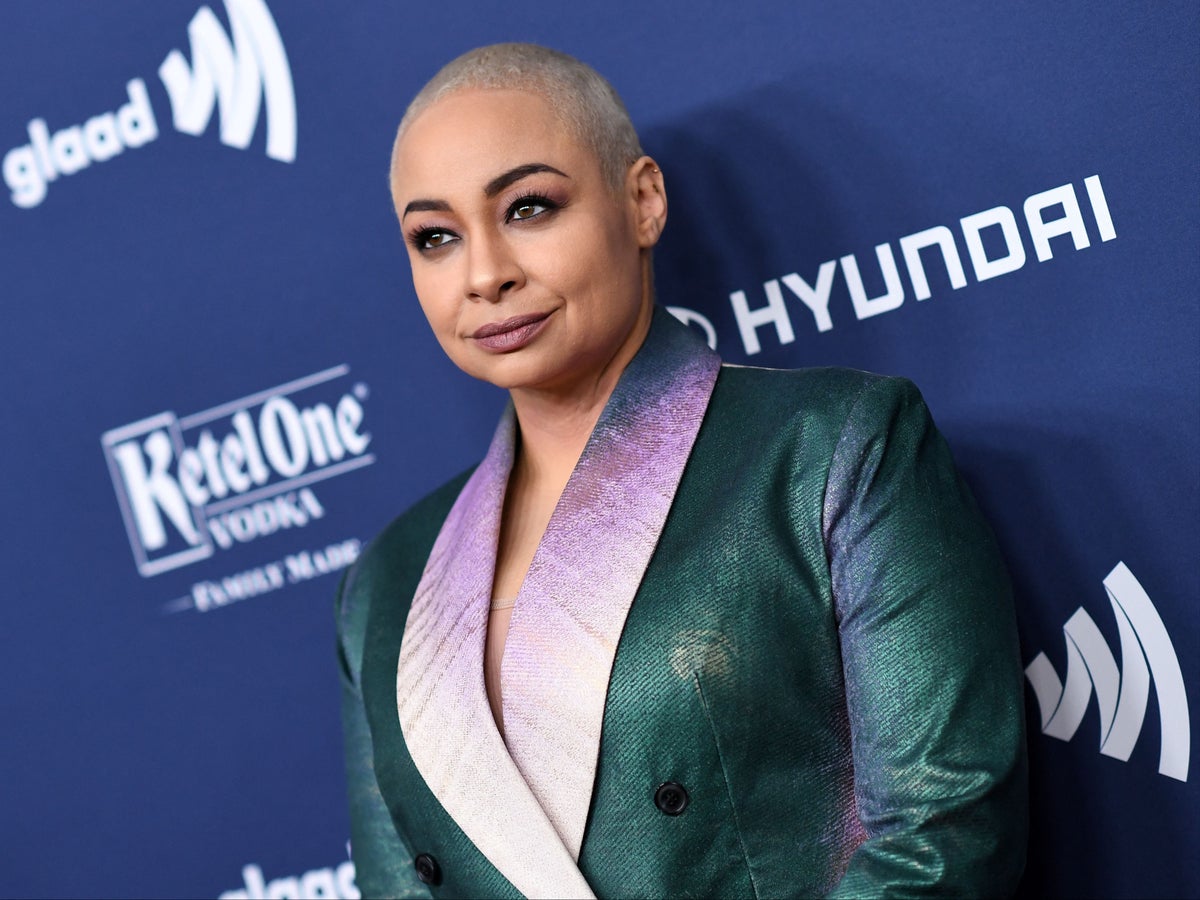 Raven-Symoné has revealed that everyone she's dated has needed to sign a non-disclosure agreement (NDA).
The 36-year-old actor, who rose to fame on the Disney Channel series That's So Raven, recently opened up about dating in the spotlight before she married her wife, Miranda Pearman-Maday.
"All of my relationships, especially – obviously – when I started dating, I had to get people to sign NDAs," she said on the Howie Mandel Does Stuff podcast last week. "It took me a while to wrap my head around it because it's very impersonal, but someone in our position needs to do that."
When podcast co-host Howie Mandel asked at what point she presents her partner with legal paperwork, Raven-Symoné replied: "Before the naughty times come."
She added, "No, I'm serious – right before naughty time comes."
"Welcome to being a celebrity in Hollywood nowadays," she continued. "It's true though nowadays, hashtags, real life, they change the dynamic of having an intimate relationship with somebody."
The Cheetah Girls star went on to describe the "crazy" moment she asked her now-wife to sign the NDA document, which came just two months into seeing each other. "We were in New York. We were in this outdoor French type of restaurant, and my mom had been bugging me," Raven-Symoné said. "She was like, 'You got to get it signed. I'm like, 'She's from the industry.' And my mom was bugging me."
The former child star added that she was "really reluctant" to ask her then-girlfriend to sign the document because she "knew something was different" about her. Raven-Symoné described Pearman-Maday's reaction when she asked her to sign the NDA: "She's like, 'I don't understand,' because she knew that we had something different like it just feels different right."
Despite her reluctance, Pearman-Maday ultimately signed the document because she knew that Raven-Symoné "was being pushed elsewhere and she understood."
"We both were like, 'This takes away the genuineness of it all, but we also understood that we live in Hollywood,'" the Disney star added. "She knows who she is. So she did it."
Raven-Symoné, whose full name is Raven-Symoné Christina Pearman-Maday, and Miranda Pearman-Maday were married in June 2020. The two tied the knot in an intimate wedding ceremony, Raven-Symoné revealed in an Instagram post at the time.
"I got married to a woman who understands me from trigger to joy, from breakfast to midnight snack, from stage to home," she wrote in her Instagram post-wedding announcement. "I love you Mrs Pearman-Maday! Let's tear this world a new a**hole!!!"
Raven-Symoné didn't publicly come out as gay until she attended college at the Academy of Art University in San Francisco, California.
"I never thought I would come out because my personal life didn't matter," she said in a video for "It Gets Better" in 2016. "It was only what was supposed to be sold as the Raven-Symoné brand. So it was something that I always thought in my head, I'll have a 'friend.' I'll have a husband and I'll have a 'friend' on the side so I can be happy."