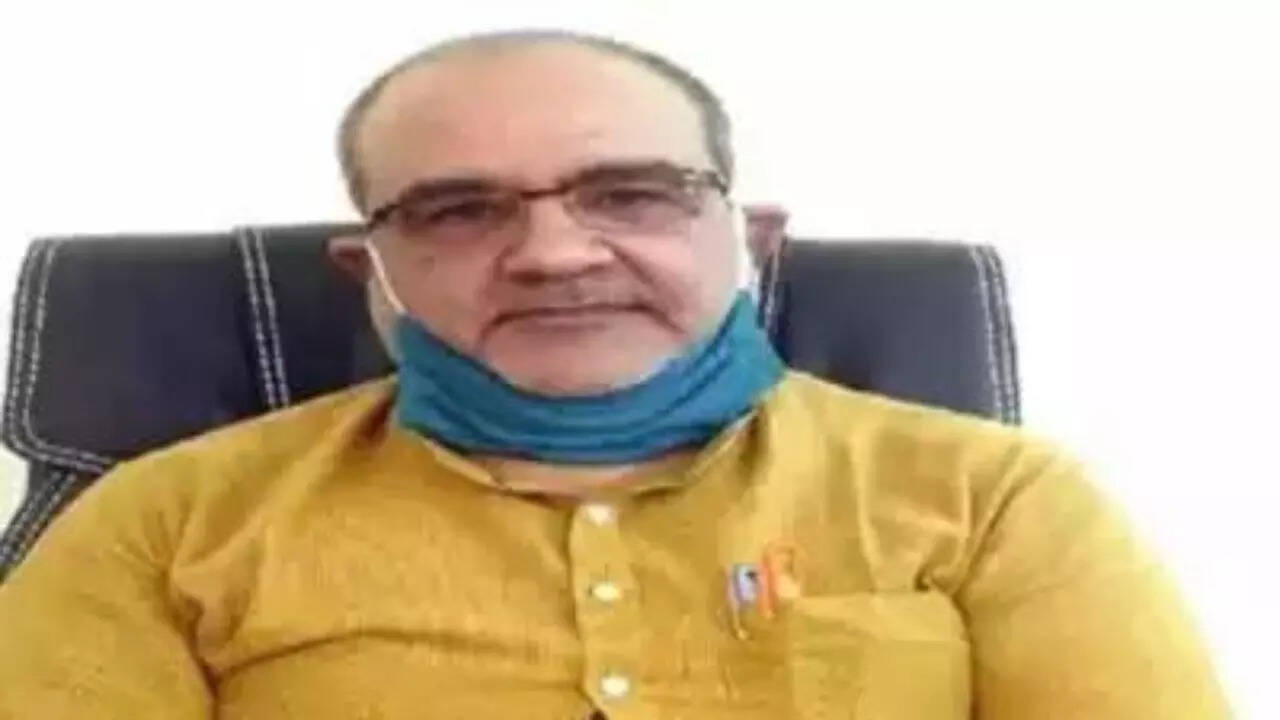 LUCKNOW: Uttar Pradesh BJP chief Bhupendra Chaudhary on Sunday said that his party was "well positioned" to register a win in Rampur assembly seat which is set to go in for a by-poll after falling vacant following disqualification of SP MLA Azam Khan who recently got convicted by a local MP-MLA court in a 2019 hate speech case.
Speaking to TOI, Chaudhary shrugged off the narrative that Rampur continued to be a "bastion" of the Samajwadi Party or Azam Khan, who has, otherwise, been representing the seat since 1980. The UP BJP president said that his observation was driven by the fact that Yogi Adityanath government "never discriminated" against Rampur in terms of development and growth. "That was the most vital reason behind BJP's victory in the Rampur Lok Sabha by elections held earlier this year," he said.
Chaudhary said that while the state government was doing its bit, the party has managed to ensure that a firm organisational structure gets constituted at the grassroots level in Rampur. The Rampur assembly seat alone has over 400 polling booths straddling over four organisational mandals which the BJP seeks to strengthen further. BJP's Rampur district president Abhay Gupta said that the party was already active for the upcoming local bodies elections. "We would further ramp up our activities once the Rampur by-polls are announced," he said.
BJP sources said that the party sought to breach Azam's political fort to send out a larger message to the opposition which has been seeking consolidation of Muslim voters as a counter to the saffron outfit's electoral might.
The BJP is learnt to be keeping a close watch on Mayawati's BSP which did not field a candidate in Rampur Lok Sabha bypolls, which is said to have contributed significantly to the BJP's win. Experts said that Mayawati's absence had then triggered consolidation of Dalit and non-Yadv OBC votes behind the saffron outfit, leading to win of party candidate Ghanshyam Lodhi.
Mayawati, as a matter of fact, has been making a sharp pro-Muslim stance after getting decimated in the 2022 UP assembly polls –- the latest being inclusion of west UP strong man Imran Masood in BSP.
Experts said that Mayawati's much anticipated positioning vis-a-vis Rampur could hold much political ground even as BJP contemplates division of the significant Muslim votes in Rampur assembly seat. This would be just like in case of Azamgarh bypolls where Mayawati fielded a strong Muslim candidate, Shah Alam aka Guddu Jamali – a move that is said to have led to division to Muslim votes while catalyzing win of BJP's candidate Dinesh Lal Yadav 'Nirahua'.