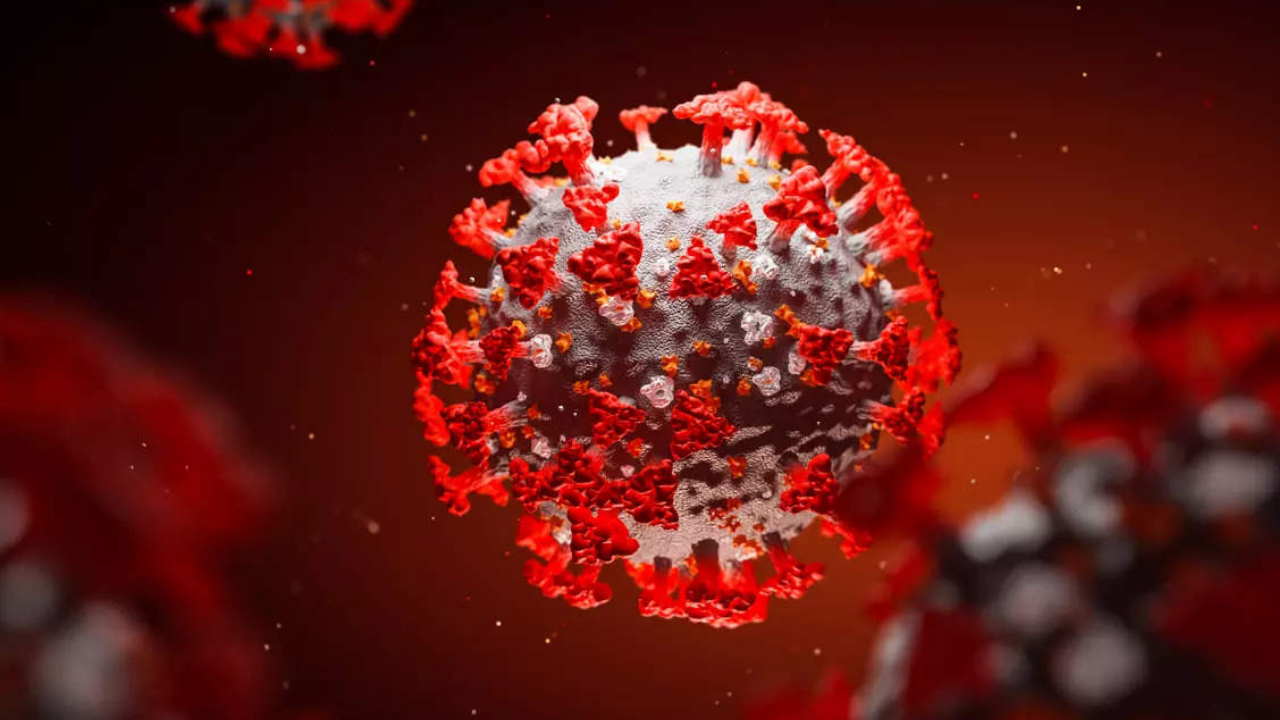 JAIPUR: Death rates in Rajasthan's urban areas saw a marginal spike of 5.1 (per 1000 persons) in 2020, the year which witnessed many fatalities due to the Delta variant of Covid, compared to previous year's 4.9 (per 1000 persons). According to the sample registration system (SRS) survey released by the office of the Registrar General of India recently, the country's average death rate in 2020 was 6 (6.4 in rural areas and 5.1 in urban areas).
In Rajasthan, the death rate was below India's average at 5.6 (5.8 in rural areas and 5.1 in urban areas), shows the SRS survey. It may be recalled that the country was hit by the deadly Covid virus in 2020, especially the Delta virus.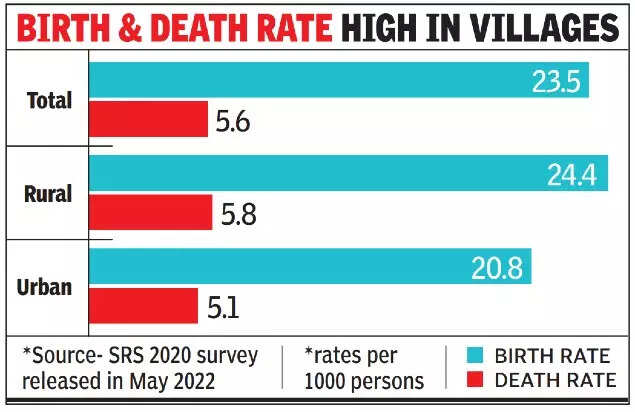 Death rate is one of the simplest measures of mortality and is defined as the number of deaths per thousand population in a given region and time period. While the death rate marginally declined from 6 to 5.8 in the state's rural areas, the overall death rate reduced by 0.1 from 5.7 to 5.6.
Nationally too, the death rate increased marginally in urban areas in 2020 in comparison to 2019 figures of the SRS survey. India's national average of death rate in urban areas was 5 per 1000 population in 2019, which increased to 5.1 in 2020. The high birth and death rates in rural areas indicate that the health department needs to improve facilities and intensify activities to promote population control there.
In rural areas, the birth rate is 24.4, while in urban areas it is 20.8. In 2020, Chhattisgarh has recorded the highest death rate of 7.9, whereas the lowest death rate was recorded in Delhi at 3.6.