Rajasthan: Showers continue, but cold wave to revive, predicts Met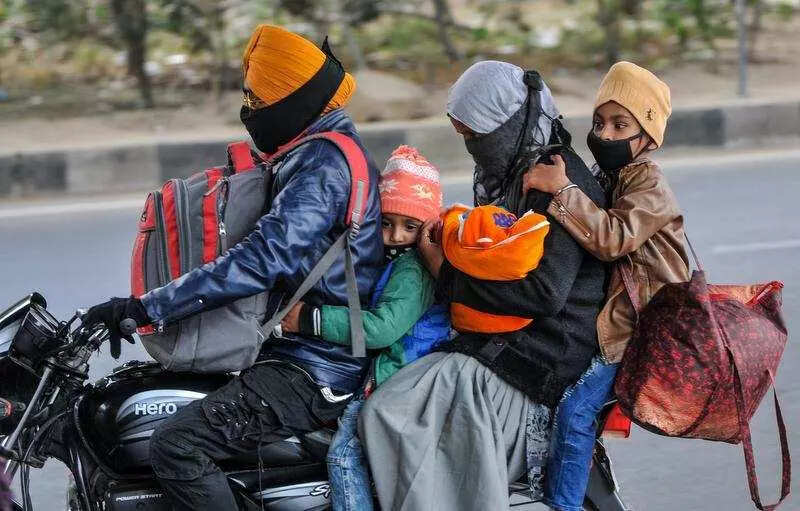 JAIPUR: Mild to moderate showers continued in the state for the third consecutive day on Friday.
However, the farmers heaved a sigh of relief as no major hailstorm activity, as forecasted by the Jaipur Met office, was reported.
Meanwhile, cold wave conditions will revive in the state in the coming days as cloud cover vanished from many places in the state, the Met reports said. Attributing the climatic change to active northerly winds, Jaipur Met office stated that the shivering cold conditions will revive in the state in the coming days. From Sunday, mainly clear sky would be visible across the state.
People in Jaipur witnessed a comparatively chilly morning as a minimum temperature of 11.2 °C was recorded. It was followed by a shivering afternoon as a maximum temperature of 19.4 °C was recorded.
"Shivering cold conditions will revive in almost every part of the state. By Monday, people will experience chilly morning but sunny afternoons," an officer added.
Phalodi(Jodhpur) remained coldest in the state where a minimum temperature of 8.2 °C was recorded.
Rain cheers up Jaisalmer farmers: The downpour that started on Thursday night in Jaisalmer continued through Friday bringing cheer among the farmers in a dozens villages. In the last 24 hours, Jaisalmer received 25.4mm rain.