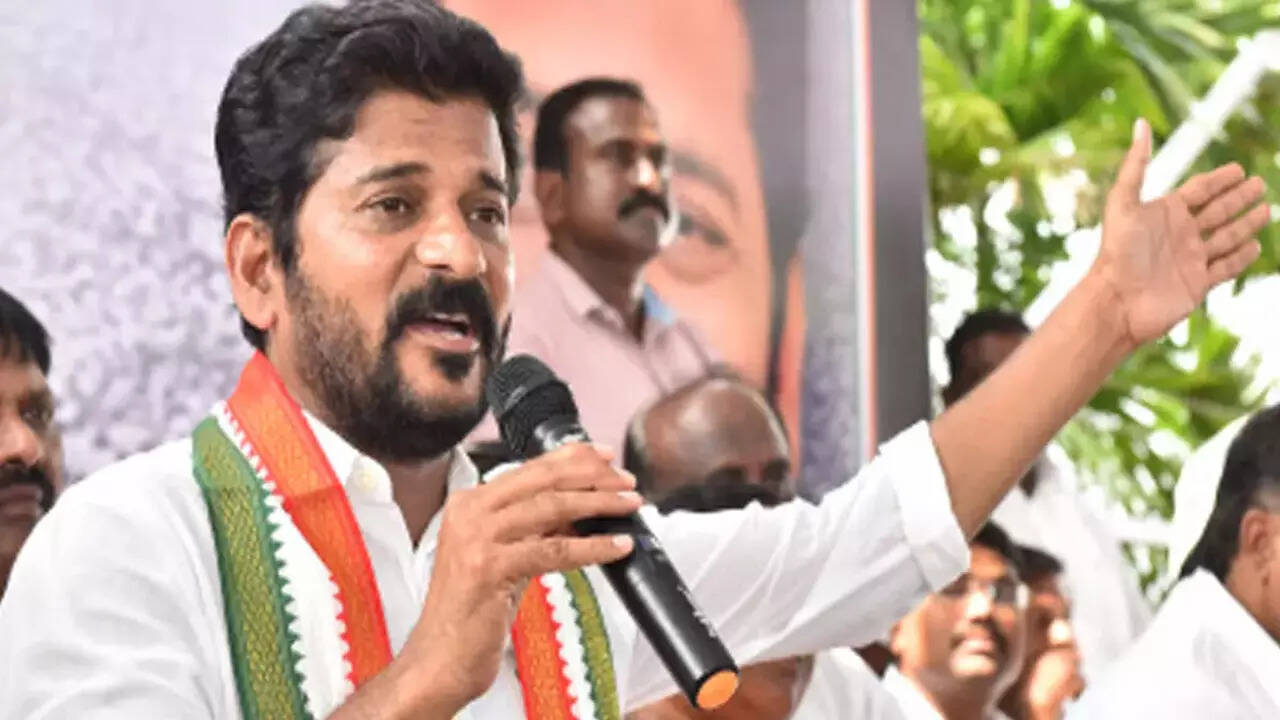 HYDERABAD: Telangana Congress president A Revanth Reddy on Friday said the public meeting to be addressed by Rahul Gandhi is aimed at restoring the self-respect of farmers. He appealed to them to ensure that at least one member from every farmer-family attends the "Rythu Sangharshana" public meeting at Warangal on May 6.
In spite of differing opinions, top leaders attended the crowd mobilisation meeting event convened by Revanth Reddy made it clear that they are working unitedly to make Gandhi's public meeting a grand success.
Revanth said TRS and BJP played a 'political drama' over procurement of Yasangi paddy and demanded relief for farmers.
Meanwhile, at political affairs committee meeting of T Congress, with AICC in-charge of Telangana Manickam Tagore, it was said farmers declaration will be released from Rahul's meet.