Radiation clinic at Albany hospital set to open by end of year, WA government says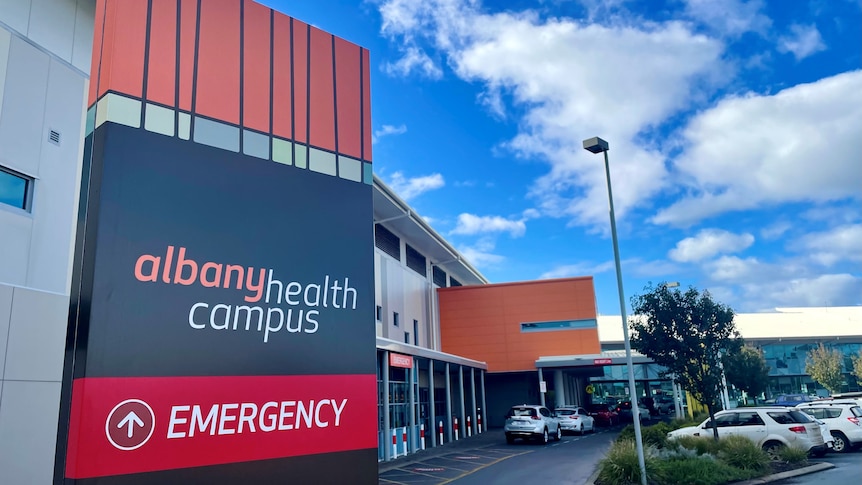 A long-awaited radiation therapy clinic in Albany is on track to open by the end of the year despite construction delays, the West Australian government says.
The $13-million clinic is under construction at Albany hospital following a five-year push by community campaigner Mary Williams.
At the moment cancer patients must travel more than four hours to Perth for radiation therapy.
In 2019 then-health minister Roger Cook announced that the facility would open early this year, but the schedule had to be revised.
In April 2021 the tender for the project was awarded to BGC Construction and groundwork began in November.
Ms Williams said she wrote to Premier Mark McGowan in February seeking clarity as to whether it would open its doors to patients this year.
"I've had no response from the Premier," she told ABC Great Southern.
"It's been five long years in the making and we're desperate to get people off these roads — the Great Southern community needs clarification.
"You can imagine the stress of travelling backwards and forwards to Perth to treatment is having on them."
Albany Labor MP Rebecca Stephens said the build was delayed amid the COVID-driven shortage of construction supplies.
But she said the centre should be open by the end of the year.
"Anyone trying to build a house in the Great Southern or WA has been delayed," Ms Stephens said.
"It's been a slight delay — it's still on track to being delivered by the end of the year.
"It is a large, complex building … yesterday there were a good 20 blokes on site.