Queensland minister apologises over border COVID-19 PCR test confusion ahead of peak tourist season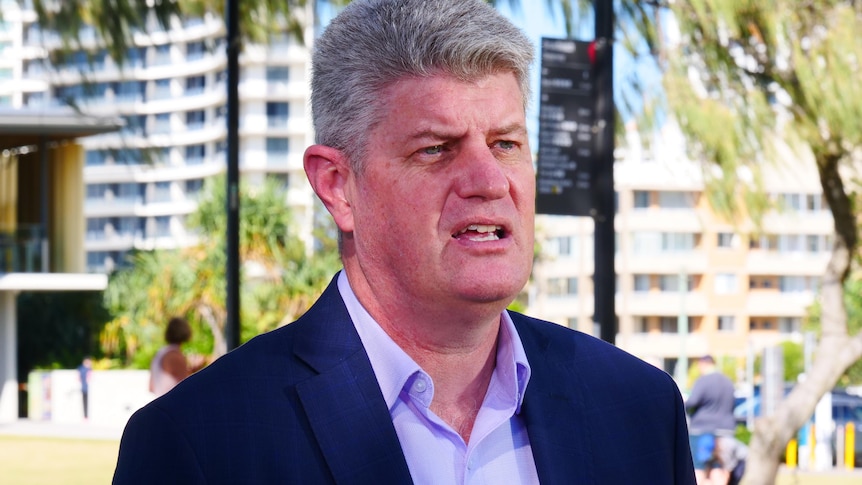 Queensland Tourism Minister Stirling Hinchliffe said he is "sorry that there has been confusion" over PCR testing, as Gold Coast operators worry low occupancy rates will not improve for what should be the peak Christmas tourism season. 
Travellers entering Queensland for non-essential reasons will be required to provide a negative PCR test result when border restrictions ease next month.
But there has been confusion over whether travellers themselves would have to pay for the $150 test.
On Tuesday the state and federal governments announced they would jointly fund the tests.
But some cross-border businesses have told the ABC the damage has been done, with concerns PCR testing requirements, even if they're government funded, will deter day or weekend trips.
Shy of accepting fault
Mr Hinchliffe apologised to tourism operators who may have lost business following the confusion around testing, but stopped shy of accepting fault by the state government.
"It's been good that we've got this clarified and we can move forward.
"We've tried to set out the arrangements as clearly as we can, it has been great to see clarification from the Australian government around that matter in relation to PCR testing."
Federal Health Minister Greg Hunt has been contacted for comment.
December at 50 per cent occupancy
Travel agent Michael Chase Smith said the "total confusion" has created "hesitancy to book too far in advance".
"We're getting cancellations both ways [but] we are getting bookings in January where people are hoping that things would have settled by then," he said.
"But between now and Christmas it's still very hesitant and there is an increase but it's not what it should be."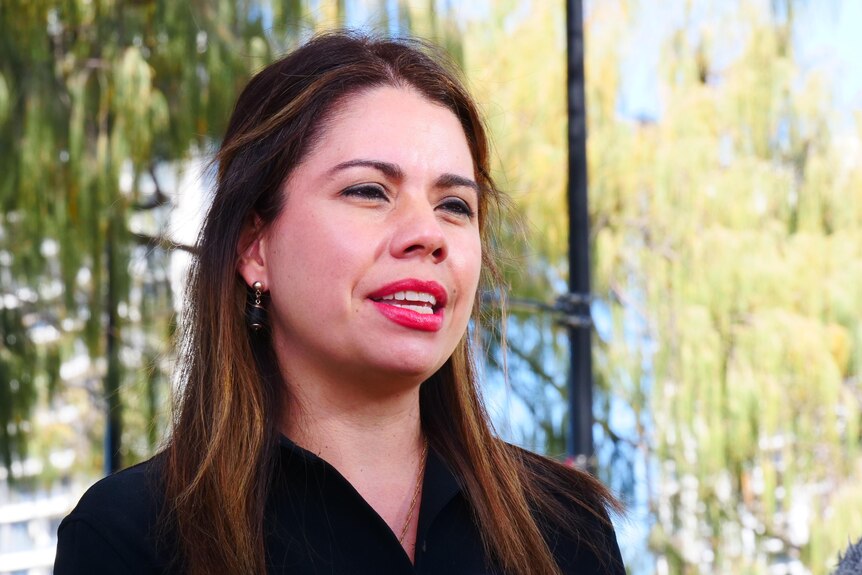 Destination Gold Coast chief executive Patricia O'Callaghan said "we haven't heard from industry that there's been a downturn" this week.
"We're hearing from the industry that occupancy rates were very much increasing," she said.
"People are booking trips last minute or closer to the date now — they're waiting and watching."
Mr Chase Smith said December bookings should be closer to 80 or 90 per cent, and that while marketing is important, certainty from government matters more.
"What might change? If there's other cases coming through, what will be the next restrictions?" he said.
"The uncertainty is still right there and it's really damaging." 
'The test will be next year'
Queensland Airports Limited chief executive Chris Mills said inbound flights to the Gold Coast are at 10 per cent of pre-pandemic levels.
"We could by Christmas be back at pre-COVID levels," he said.
Mr Mills said there has been around 1,000 passengers flying into the Gold Coast each day, down from pre-COVID levels of 18,000.
But he said "it's gonna be busy" in December and January, with hopes more than 20,000 people arrive at the airport each day.
"The test will be next year when things start to level out a bit."