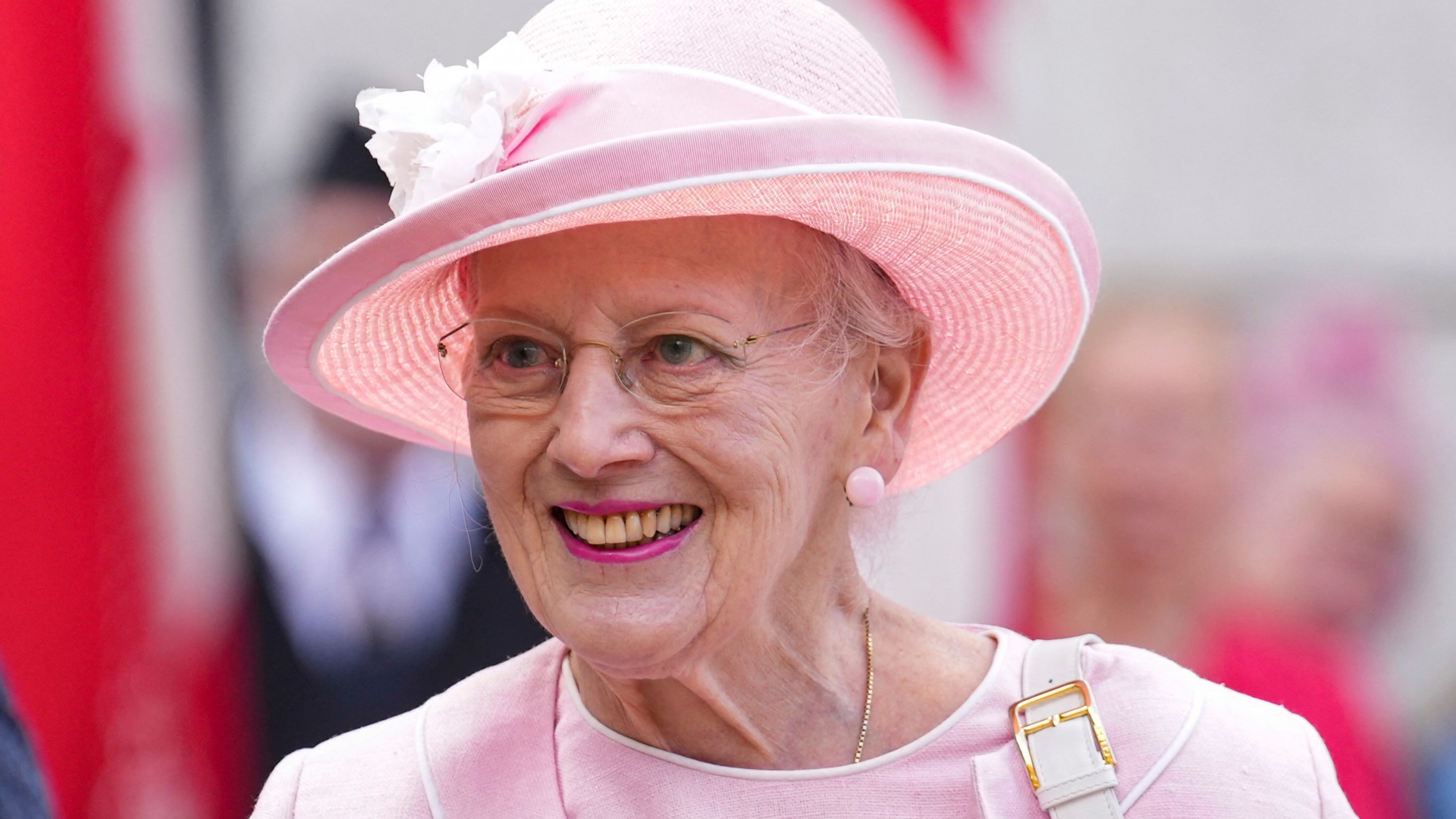 Queen Margrethe's Pink Porcelain Brooch comes with a fascinating story - but the style may not be quite what you expect of the royal, who's famed for her stunning jewels.
Queen Margrethe's face brooch comes from a super stylish Danish brand, which was created by one of her favourite modern Danish jewellery designers, Arje Griegst.
The designer was commissioned to design a stunning piece for the Danish Queen back in the 1970s.
---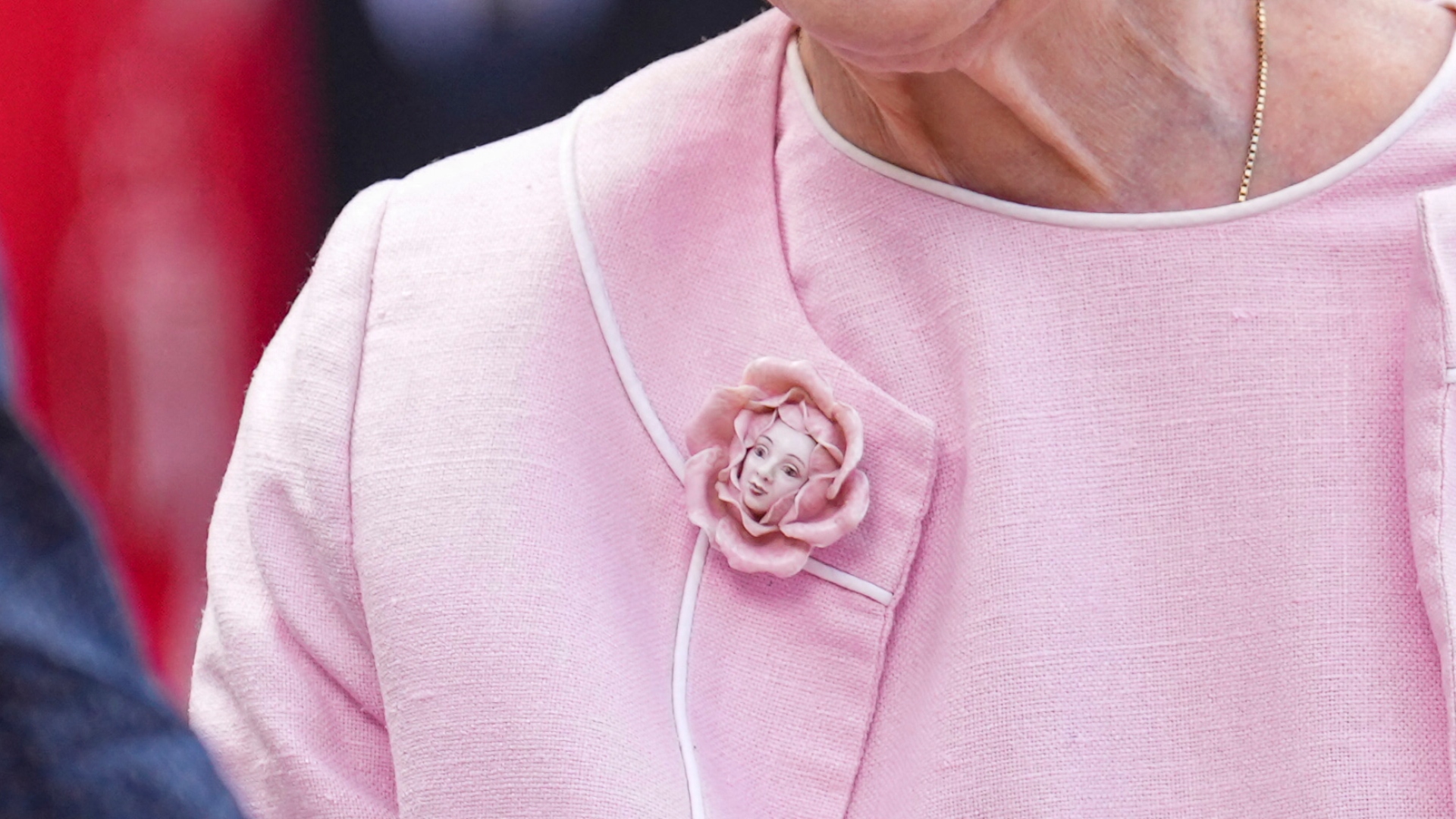 Queen Margrethe's face brooch has been photographed multiple times, including during an official visit to the Danish border, in Tønder, a town in the Southern Denmark region in September 2022.
The royal wore the perfectly pink porcelain brooch with an all-powder pink get-up - which is no surprise as she's often seen stepping out in the rosy hue. Just recently, Queen Margrethe of Denmark's flamingo-pink patterned gown wowed and platformed her love of all things pink!
In terms of her accessories, Queen Margrethe's face brooch is a little unusual. The piece, called Rosendamen (The Rose Lady), and was created in 1975, by Danish jewellery designer and legend of mid-century design - Arje Griegst.
The piece features a woman's face, surrounded by delicate rose petals and according to the designer's website - the face in question is a painting of his wife Irene Griegst. A story which will pull at the heartstrings of any romantic.
Arje died in 2016, but his wife Irene is still alive - both literally and in the form of art.
Anybody familiar with Queen Margarethe's jewellery collection might well be familiar with her incredible poppy tiara, which the Queen commissioned after her coronation. Created in 1976, the piece is far from tradition.
According to the Griegst website, "the short-lived beauty of the poppy is frozen in time but executed with such lightness and animation that it almost vibrates. Cut moonstone is caught mid-dewdrop, a black opal beetle perches on a petal and a crystal spider stretches its legs between the delicate 21-carat gold stems, sewn on with needle and gold thread."
"Between the poppy leaves, diamonds and oriental pearl pistils emerge. With its amber pendants, it is a modern tribute to the Nordic heritage, harnessing an elegant renaissance spirit."
Making modern design choices isn't the only thing the Danish Queen is known for as just last year, Queen Margrethe of Denmark stripped half of her grandchildren of their titles.
The news came as she celebrated her Golden Jubilee year, and it's a truly momentous decision that will affect younger generations of her family forever. 
In a statement released by the Royal Palace on 28 September, 2022, it was revealed that Queen Margrethe of Denmark has stripped four of her eight grandchildren of the right to use the titles Prince or Princess of Denmark from next year.