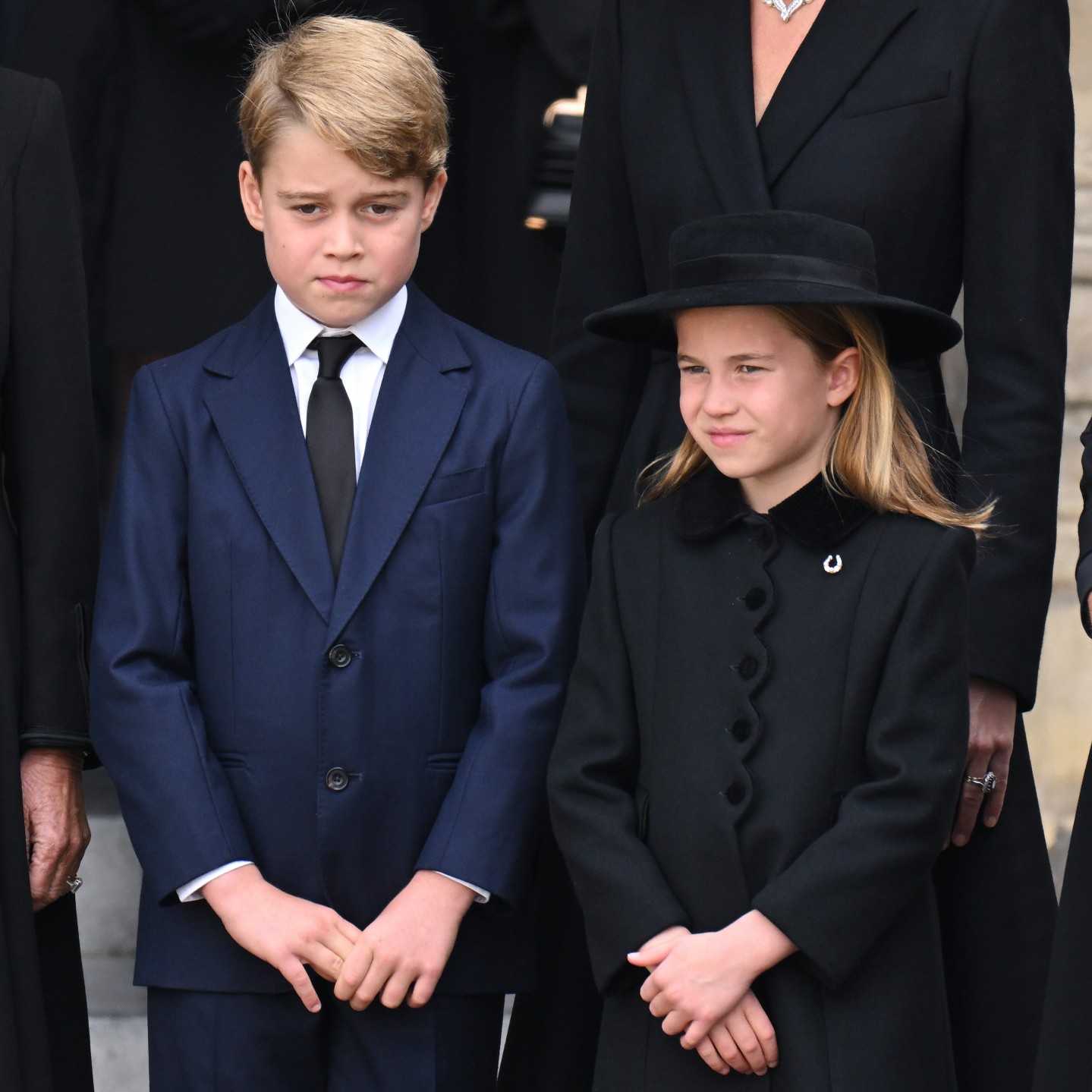 We've said it before, and we'll say it again: It's Charlotte in charge. Yes, it's Princess Charlotte's world, and we're all kind of just living in it—especially her brothers, Prince George and Prince Louis. (It's clear who rules the roost at the Wales house, at least as far as the kids are concerned.) As The Mirror reports, "Princess Charlotte can often be found keeping her brothers on the straight and narrow at major royal events—and the late Queen's funeral last year was no exception."
Louis was deemed too young to attend the event, so it was just George and Charlotte—and, though George is the eldest and the heir to the throne, sometimes even he needs a reminder of royal protocol.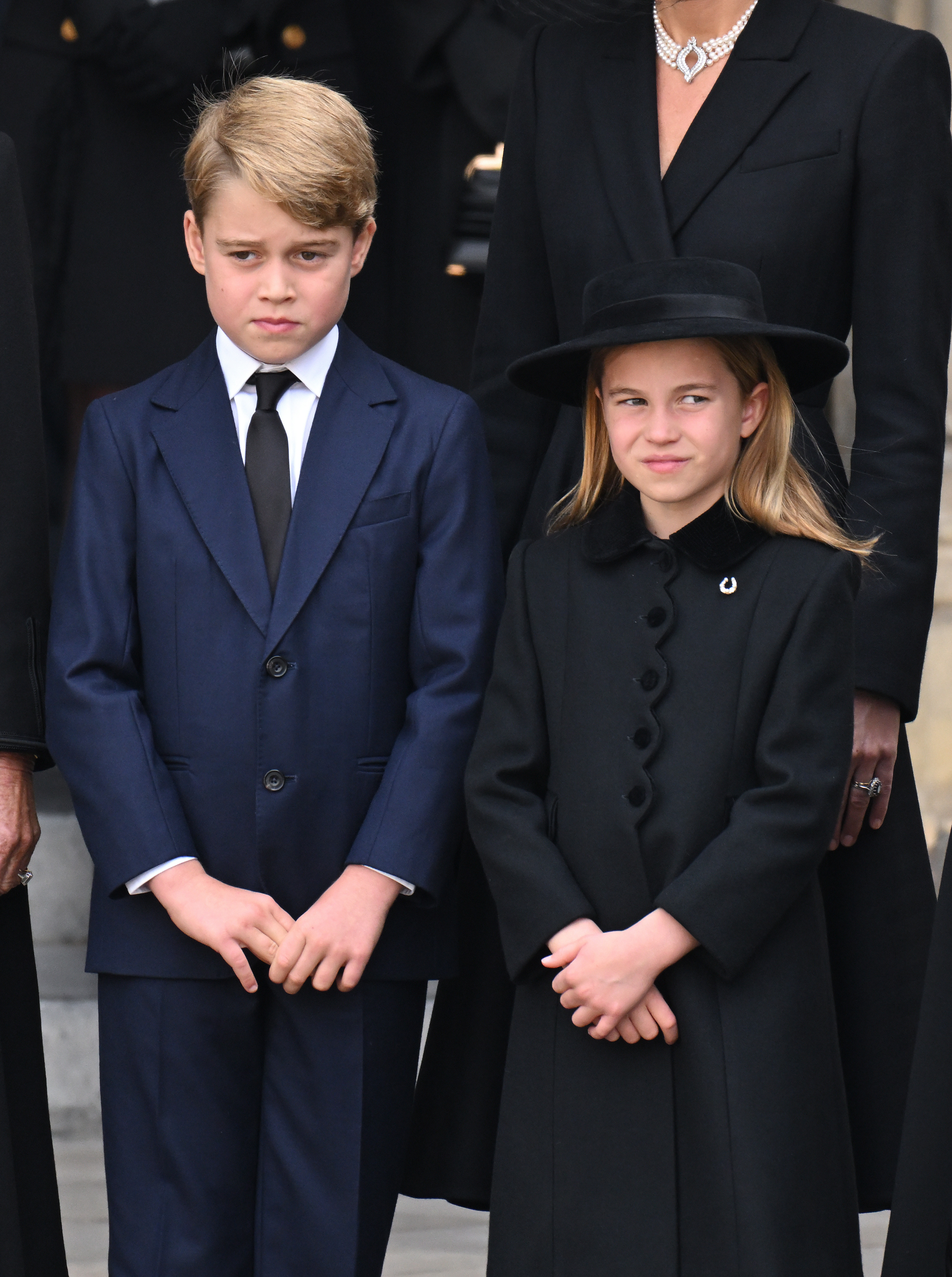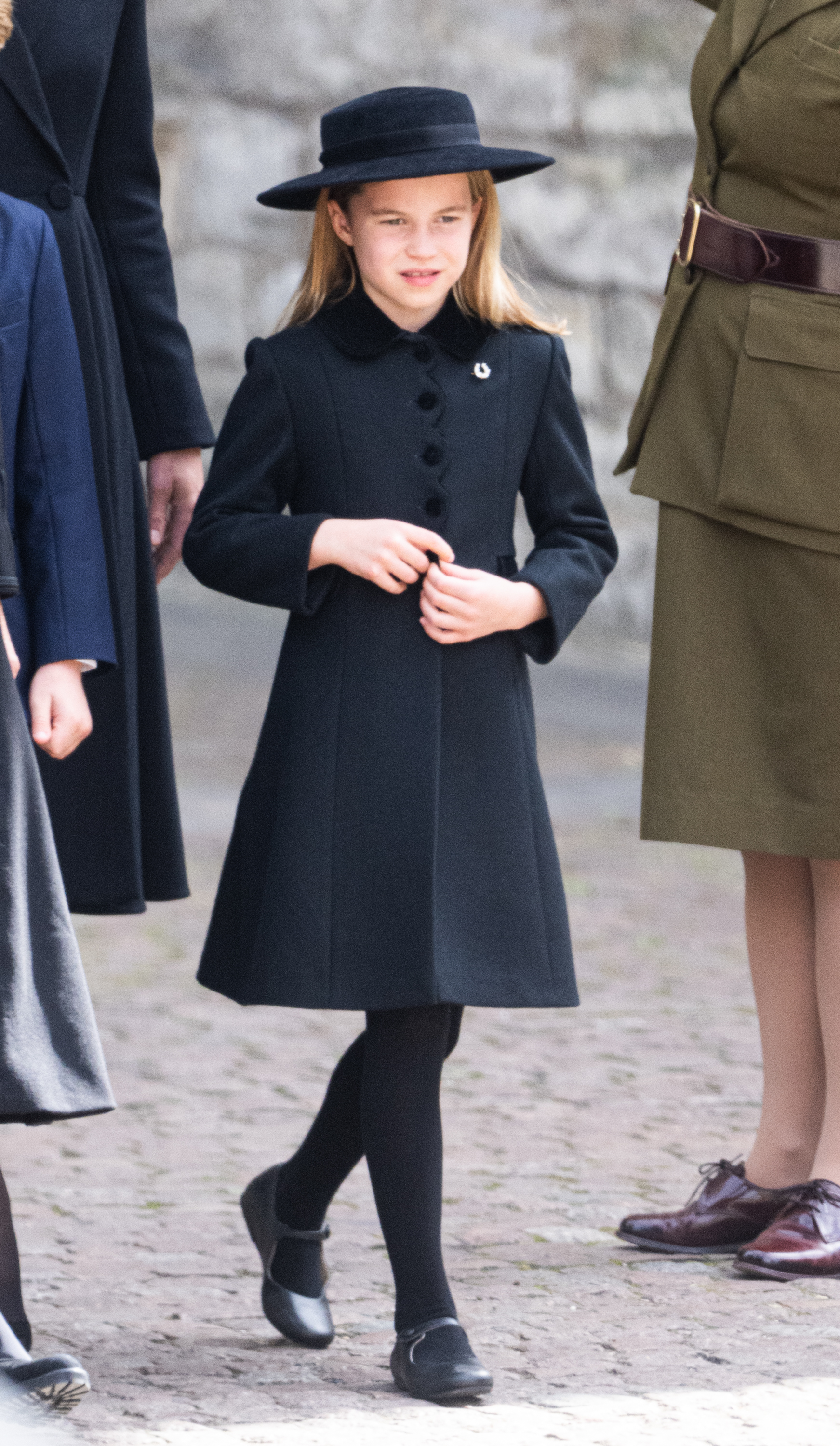 After the two attended her funeral service at Westminster Abbey, George and Charlotte watched a ceremony at Wellington Arch, where the coffin of Her late Majesty transferred into the State Hearse before heading off to Windsor and her final resting place there. Charlotte was caught whispering to her older brother a reminder of the rules as the Queen's coffin passed by: "You need to bow," she said.
"George then followed his sister's advice, and he was seen bowing his head as a sign of respect to Her Majesty when her coffin began to drive off," the outlet reports.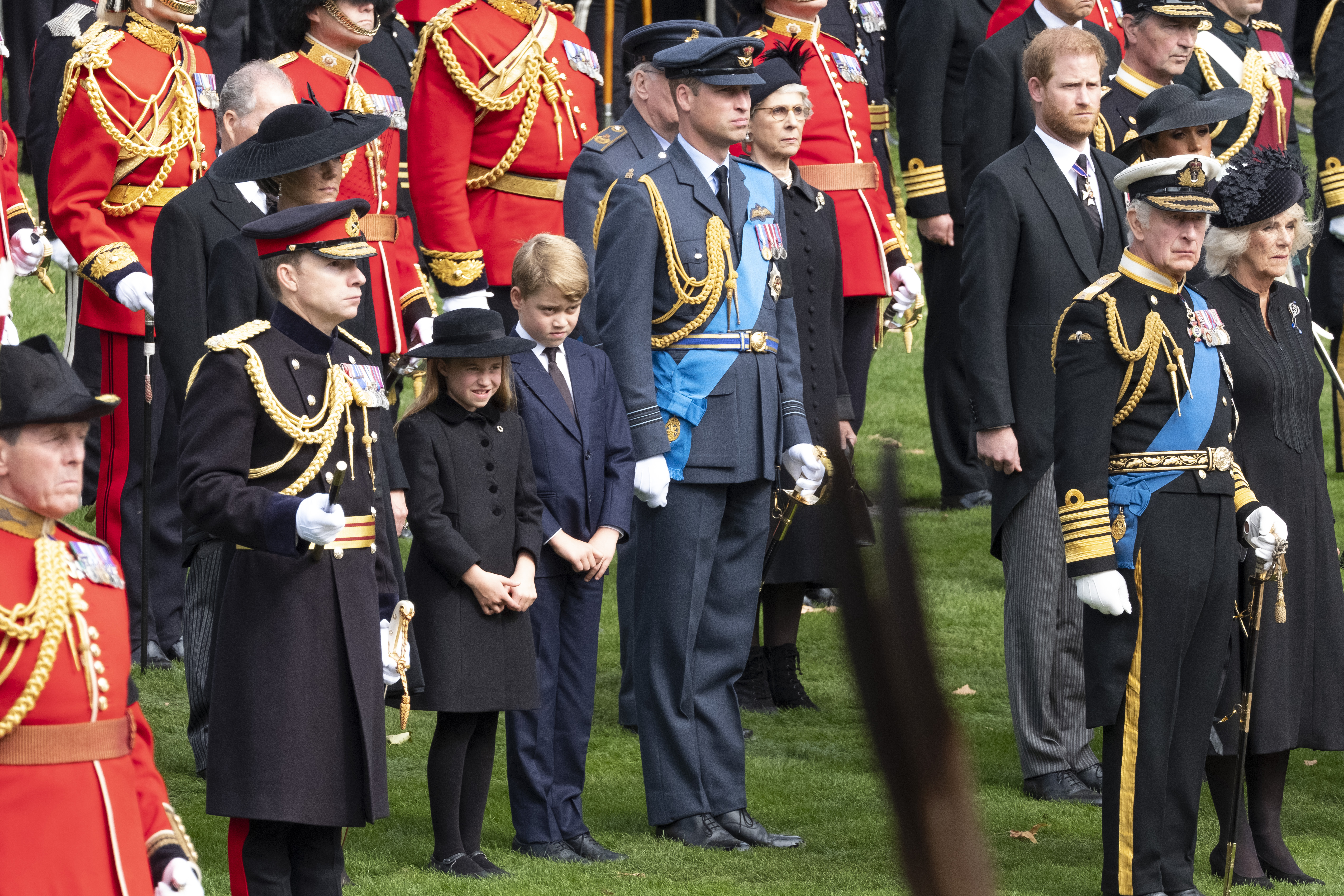 This certainly wasn't the first time nor was it the last time that Charlotte's leadership emerged: It was on full display during the Coronation earlier this month, and a body language expert says that it is Charlotte that is the natural leader of the three Wales children. This time, instead of leading George, at the Coronation Charlotte had her eye on Louis' behavior, even prompting her dad, Prince William, to remark the day after the ceremony "she's very tired after yesterday. She's having a quiet day at home. It was making sure her little brother behaved himself," William explained as to why Charlotte was so exhausted.