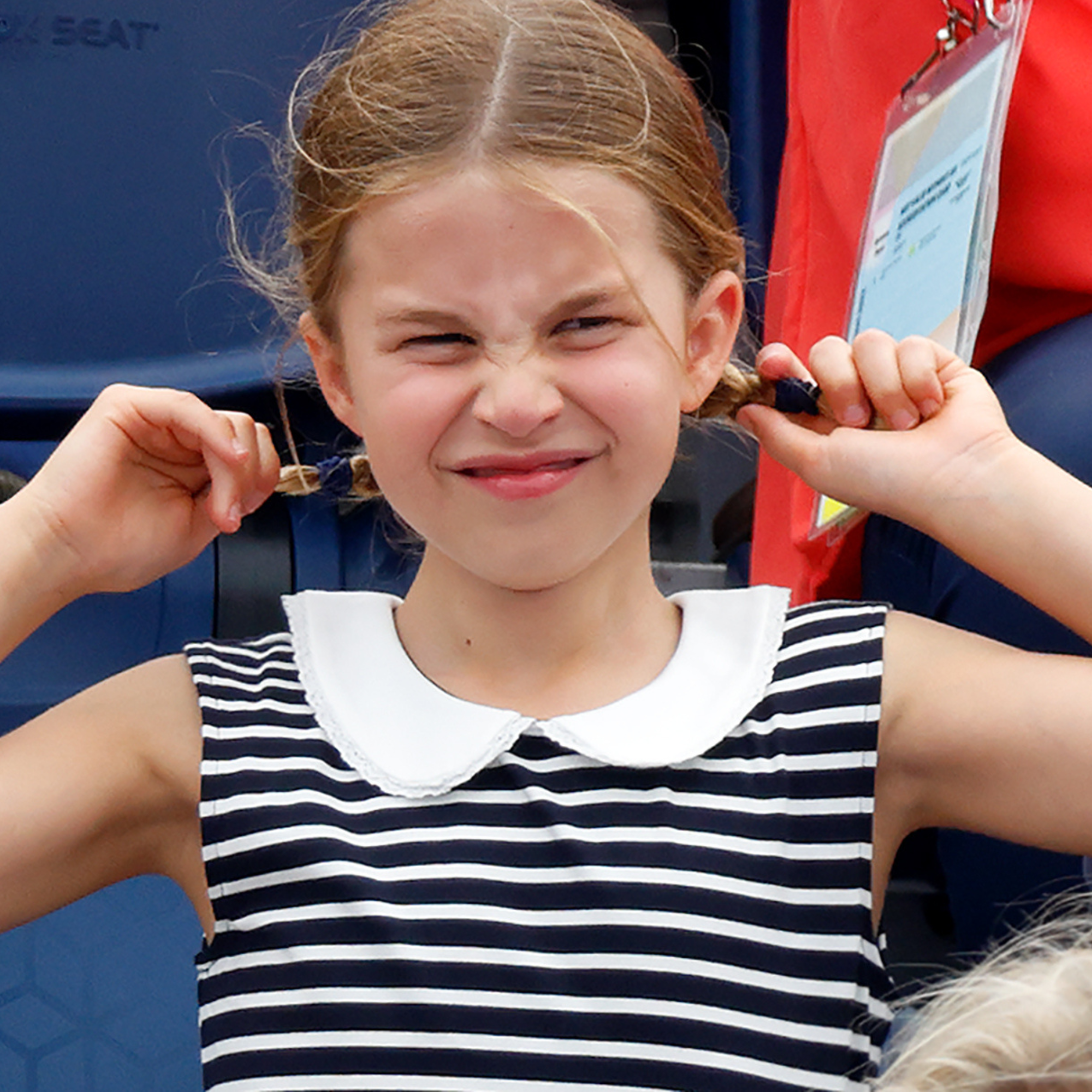 Princess Charlotte, 8, the second child of Prince William and Princess Kate, is "just" Princess Charlotte for now, but what other titles might she be known by when she reaches adulthood?
Well, rumours once circulated that she could become the new Duchess of Edinburgh, though this seems less likely now that Charlotte's great-uncle Prince Edward has taken over that dukedom in recent months.
More plausibly, it has long been thought that the natural title for Charlotte when her father becomes King would be to take over the title of Princess Royal from Princess Anne.
This, according to royal expert Jennie Bond, is still the most plausible option for Charlotte — although the former royal correspondent believes there's another realistic option: that Charlotte won't want additional titles, so as to live a more normal life.
"I think we will be in a very modern era when the time comes [for William to become King]," Jennie told OK!.
"I question whether Charlotte will want to be burdened with more titles. She might be a working woman by then. Things could change so much in the next generation."
Still, Jennie isn't ruling out the Princess Royal possibility.
"The natural option it would seem to me is that she might become Princess Royal," the expert explained.
"That's the much more traditional route that the eldest daughter becomes Princess Royal so if I was going to put money on it, it would probably be that.
"But I also think that she might just feel she wants to remain as just Princess Charlotte."
For Jennie, this possibility has to do with the fact that Charlotte's parents try to be as down-to-earth and relatable as they can be as working royals, and she thinks that the little girl is likely to follow in their footsteps on that front.
"We've got William and Catherine who quite often tell the public to call them by their first names, so maybe their daughter will follow suit," Jennie said.
"Perhaps Charlotte will not even use the Princess title by the time she's grown up and definitely won't want to be burdened with more titles."
We shall see!