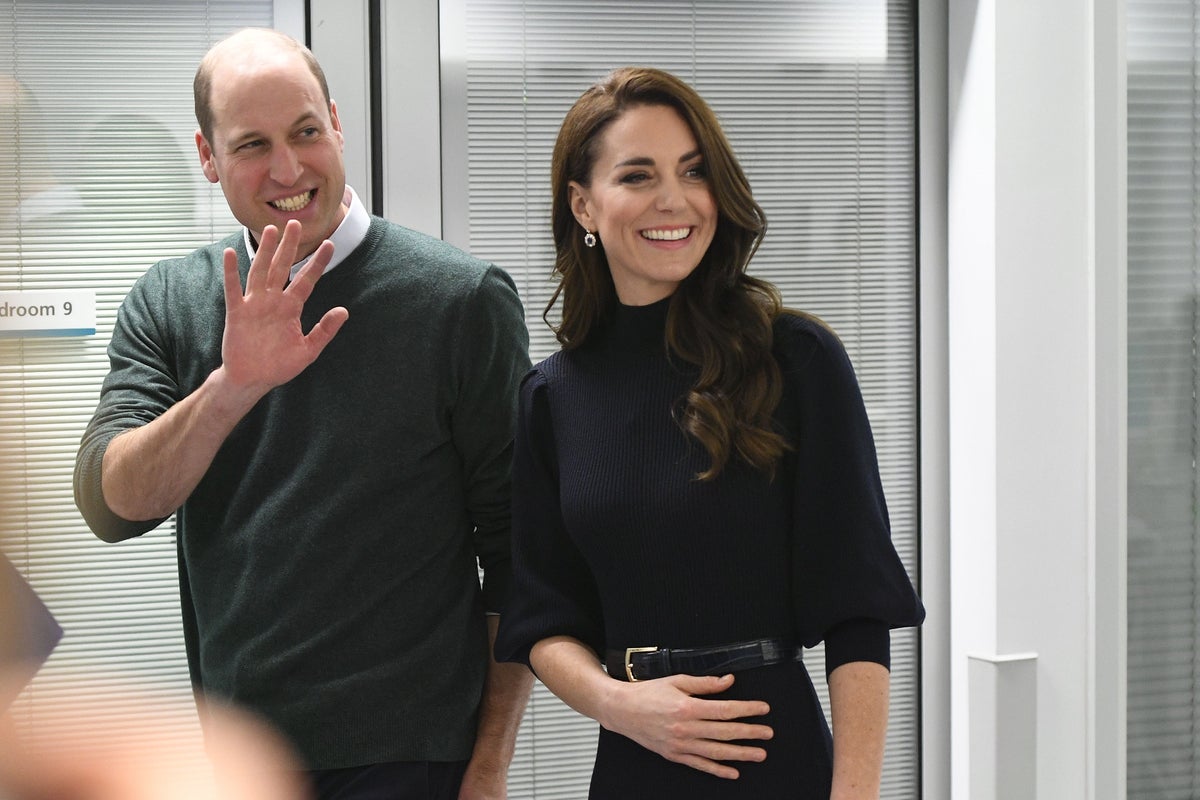 William and Kate were questioned about Harry's controversial autobiography on Thursday as they opened a hospital in Liverpool – but one visitor told the future King to "keep going".
Harry's fraught relationship with William and Kate is laid bare in his memoir Spare which has become the fastest selling non-fiction book in history, while a poll has found Harry's popularity has dropped since its publication.
The book includes claims William physically attacked him and teased him about his panic attacks, and that Charles put his own interests above Harry's.
The couple, making their first official visit since the book was released, toured the new Royal Liverpool University Hospital and smiled, joked and posed for a large number of selfies with NHS staff they thanked for their efforts during the winter months.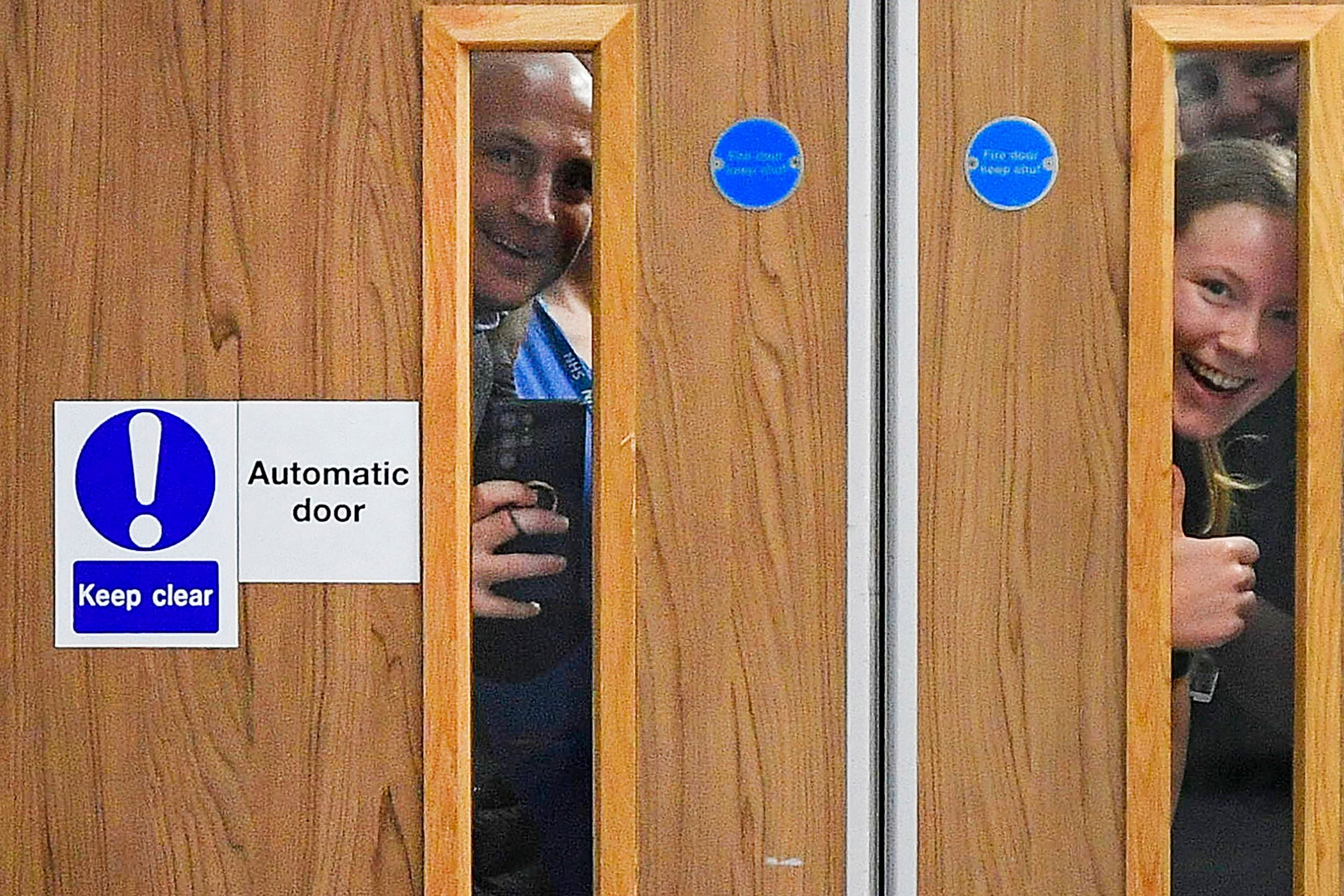 When they arrived, William and Kate faced the first of a number of questions during their day visiting Merseyside, with a man in an outside area reserved for the media appearing to say, in the blustery conditions, "Do you ever plan to comment on Harry's book sir?"
They ignored the question and, after being welcomed by senior figures from the hospital, began their tour of the critical care ward, meeting nurses and other staff looking after seriously ill patients.
At the end of the visit they met hospital volunteers in the building's atrium and went on an extensive walkabout, shaking hands, praising staff and posing for selfies with the excited NHS workers.
One elderly woman, who had an appointment at the hospital, stood against a barrier waiting to talk to the future King and when he stopped she grasped his hand.
The 81-year-old, who only gave her first name Sylvia, said "Keep going Will, scousers love you", and he replied, "I will do".
Later when William and Kate visited the Open Door Charity in nearby Birkenhead, an organisation supporting the mental health of young adults across Merseyside using culture and creativity, they ignored a Harry-related question shouted by media as they arrived.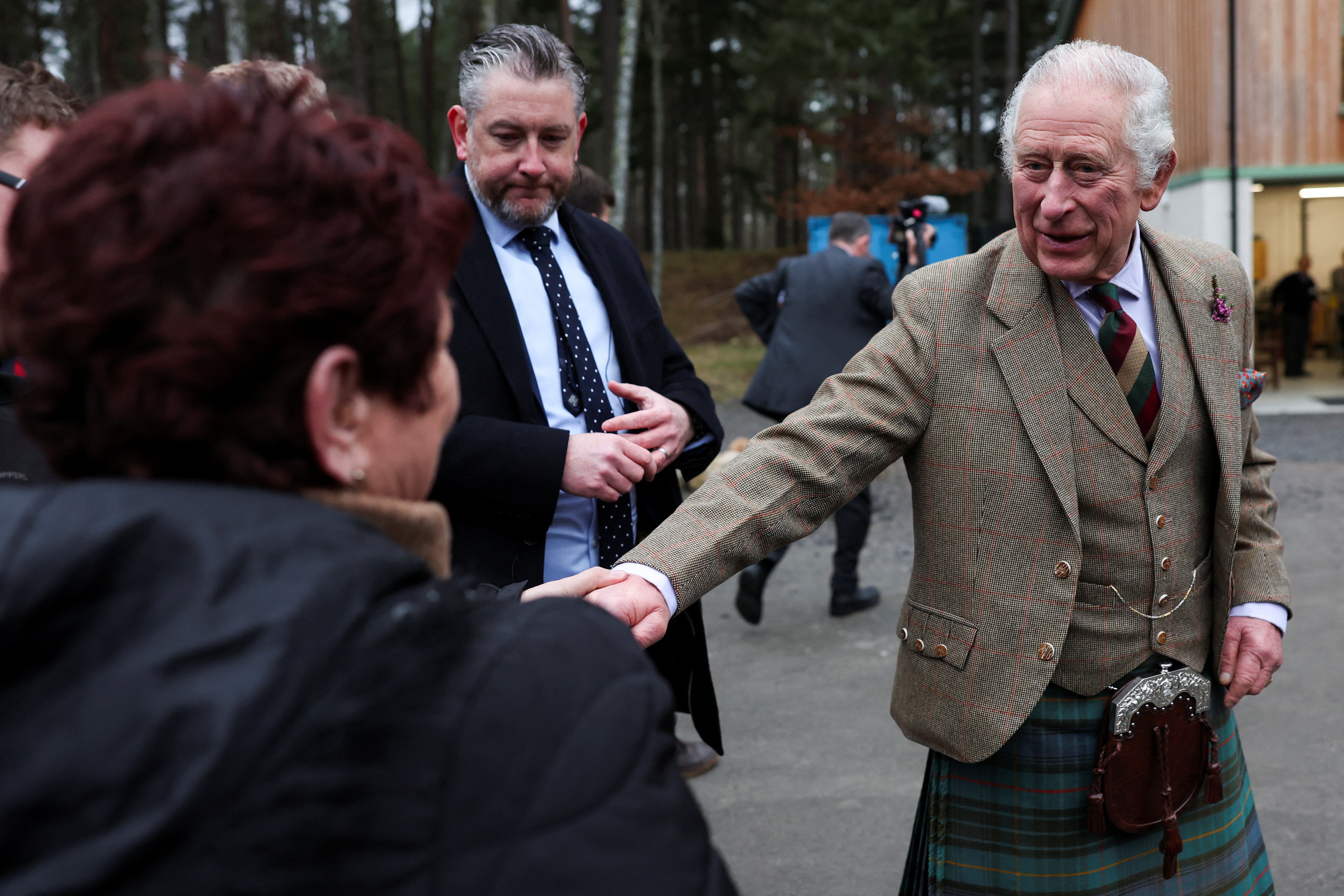 "Your royal highness, have you had a chance to read your brother's book?" the couple were asked, but they did not acknowledge the question.
The King also carried his first official engagement since Harry's book, visiting the town of Aboyne, close to the late Queen's Balmoral estate in Aberdeenshire.
He drank tea with members of the Aboyne Men's Shed, a community facility, and watched craft skills including wood and stone carving in action.
Charles, dressed in a hunting Stewart tartan kilt, then unveiled a plaque, made by Men's Shed member Tony Atherton, to a round of applause and said: "I am very impressed."
After admiring it, he quipped: "Has he spelt it all right?"
After the visit, the king made a personal donation of a community fridge to an Aberdeenshire foodbank to store food given by members of the public.
A YouGov poll has found the popularity of Harry has fallen since his book was published with 68% of 1,691 adults, polled on Tuesday and Wednesday, having a negative opinion about him while 24% thought positively.
The online research data group said the figures meant the duke had his lowest-ever net favourability rating of minus 44, down from minus 38 last week, which had been his previous record low.