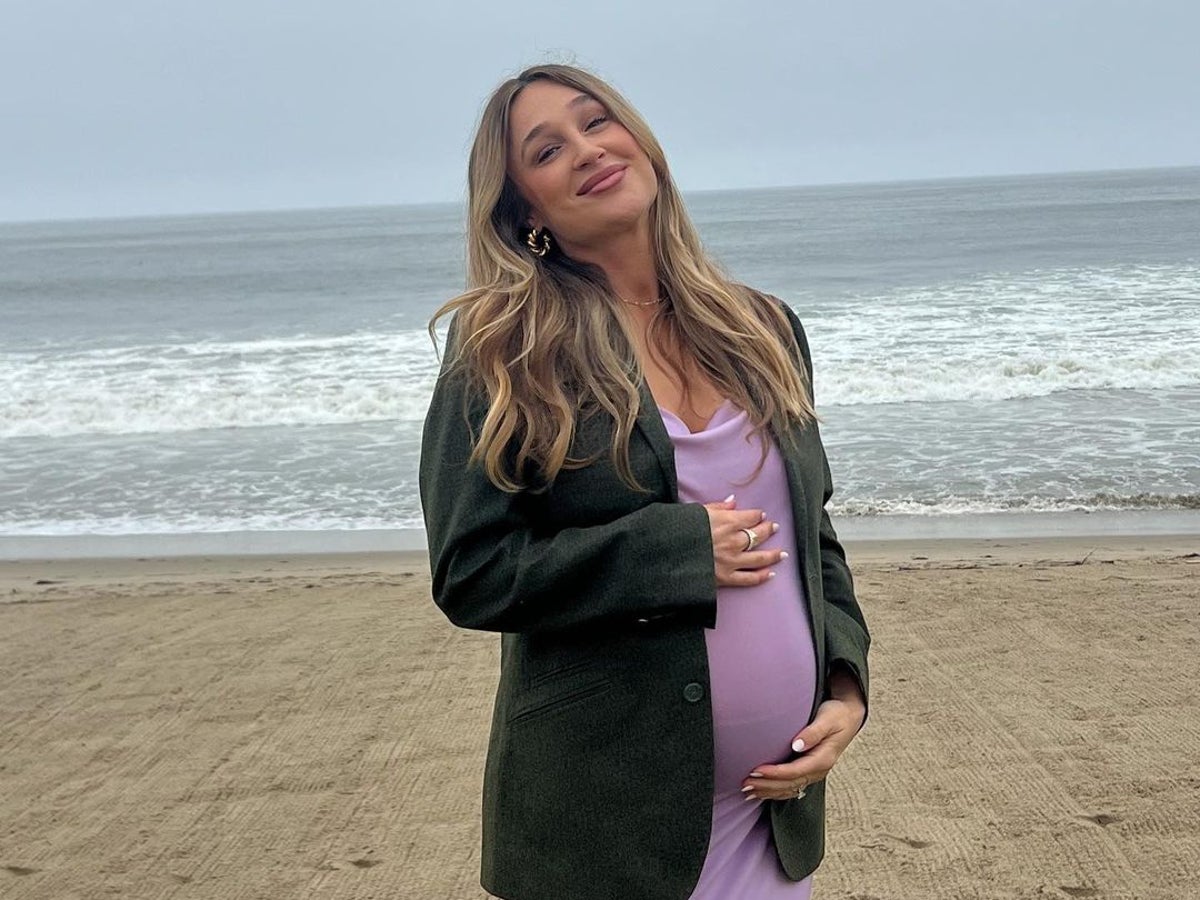 Social media influencer Jackie Miller James is fighting for her life after entering a medically induced coma just one week before she was set to give birth to her first child.
The 35-year-old content creator suffered from an aneurysm rupture, which led to severe brain bleeding and injury. According to a GoFundMe campaign established by her sister Natalie Miller, James was found immediately by her husband, Austin, at their California home.
She was rushed to a hospital where doctors performed an emergency C-section to deliver her daughter, while simultaneously performing brain surgery. The newborn, whose name was not disclosed, was taken to the neonatal intensive care unit (NICU) where she remained for 12 days. James remains in a medically induced coma, her sister said, and has since undergone five separate brain procedures one week after the incident.
"Jackie is expected to remain in the ICU for weeks and will continue to be hospitalized for months," she wrote. Alongside the GoFundMe page, her family included a picture of James meeting her newborn daughter while still in a coma.
"Jackie's husband and family have not left her side since the incident," Natalie said. "They are navigating taking care of a newborn in the ICU while fighting to keep Jackie alive."
The family members added that they likely would have lost both James and her daughter if they "arrived a few minutes later at the hospital".
"Jackie is continuing to fight for her life each day and we are optimistic she can beat the odds by surrounding her with the right specialists and methods of therapy. While the road will be long, we are committed to bringing Jackie home to her daughter and husband."
The GoFundMe, which has since raised more than $170,000 towards its $250,000 goal, was started to "provide a way for family and friends to help Jackie secure the highest level of care," including speech therapy, physical therapy, home modifications, and alternative therapies once they know the effects of her aneurysm.
Jackie Miller James is known for her beauty and lifestyle social media content with 36k followers on Instagram. She and her husband Austin, who were married in April 2022, announced their baby news on Instagram earlier this year. In March, they revealed they were expecting a baby girl.
"I still can't believe it! Can't wait to meet this angel in May," she captioned the video.
Fans have since flooded James' comments section with well-wishes for the influencer.
"Praying for you and your family Jackie and can't wait for the day you get to see your beautiful baby girl," read one comment under her most recent Instagram post.
"Sending all the prayers possible around you and your family," said someone else.