Pound falls as Bank of England says Boris Johnson's Brexit deal will hurt UK economy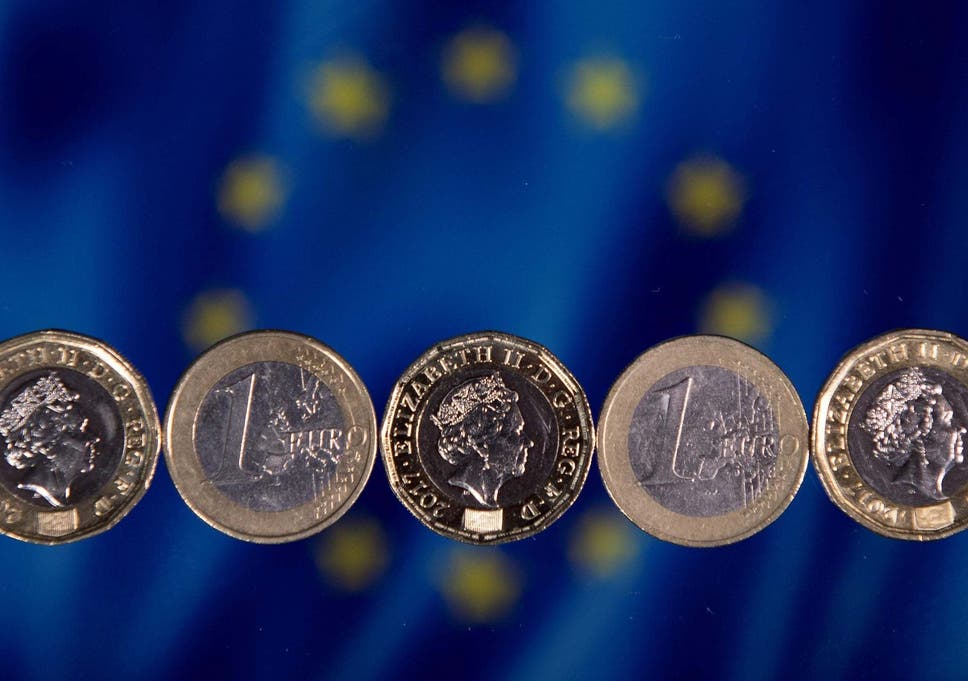 The pound fell against the dollar on Thursday after the Bank of England said that Boris Johnson's Brexit deal would hamper UK economic growth.
Two of the bank's policymakers also voted unexpectedly to cut interest rates to support the stalling economy, which has been battered by tumbling investment, poor productivity growth and lacklustre exports.
Sterling slid as much as 0.5 per cent against the dollar after the bank cut its growth forecasts for the next three years. It later recovered slightly just before markets closed to 1.2821, a 0.25 per cent fall on the day.
The bank's growth forecasts were downgraded to 1.2 per cent in 2020 from 1.3 per cent, and to 1.8 per cent in 2021 from 2.3 per cent.
A quarter of the reduction resulted from Mr Johnson's proposed Brexit deal with the rest due to a weaker global economy and "moves in asset prices", the bank said.
It is the first time that a specific Brexit deal has been modelled into economic growth forecasts by the bank, stating that the deal leaves it worse off than under previous Brexit assumptions.
Last month, the chancellor, Sajid Javid, claimed in a speech that Mr Johnson's Brexit deal was "good for the economy".
The bank said that forecasts had previously spread Brexit effects on GDP over a 15-year period and the timeframe drafted by the deal has resulted in a significant downgrade in the near term.
The projections highlight that a greater proportion of the adjustment to new trading arrangements will take place in the next three years, causing a faster slowdown in growth.
It came as the bank's Monetary Policy Committee kept its benchmark interest rate on hold at 0.75 per cent. 
However, two of the nine-member committee unexpectedly called for a 0.25 per cent rate cut, citing threats to economic growth and signs that the jobs market may be deteriorating.
It was the first time any MPC member has voted to lower interest rates since the aftermath of the EU referendum in 2016.
"If global growth fails to stabilise, or if Brexit uncertainty remains entrenched, monetary policy may need to reinforce the expected recovery," officials said in the summary of the meeting, published on Thursday.
The bank is increasingly concerned about Brexit uncertainty and a global economic global slowdown, factors which could push it towards making borrowing cheaper to stimulate growth.
The meeting provided the clearest sign yet that the next move in rates could be down, said Andrew Wishart, UK economist at Capital Economics.
He added: "We've said for a while that if Brexit is delayed, or a deal does little to assure businesses, that interest rates would be cut in May 2020. The MPC today agreed with that forecast."
Additional reporting by PA