Positivity touches 5% as Andhra Pradesh logs 1,831 Covid-19 cases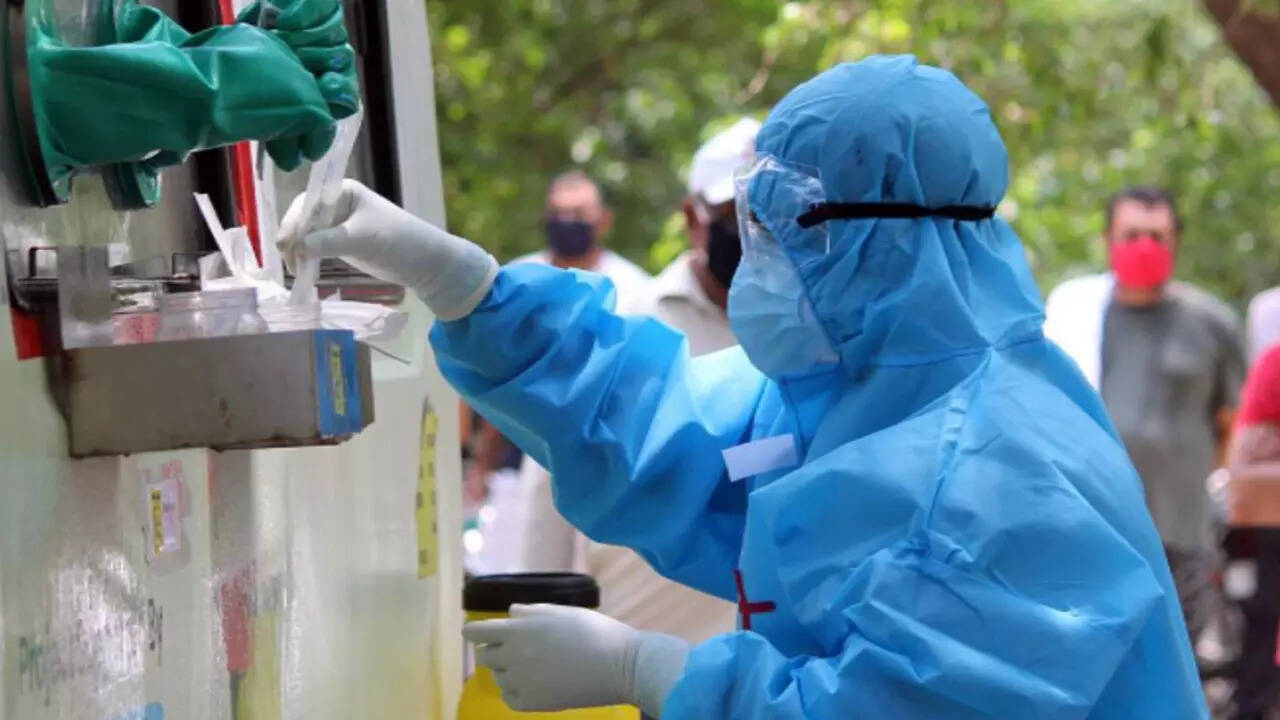 VISAKHAPATNAM: Andhra Pradesh reported 1,831 new Covid-19 cases on Tuesday, taking the cumulative caseload to 20,84,674. This is an almost 90 per cent jump from Monday's infection numbers (984 cases).
The case positivity rate also crossed the 5 per cent mark as the new cases were detected from tests conducted on 36,452 people. This is the highest case positivity rate in the last 200 days.
The state did not record any deaths from the novel coronavirus disease in the last 24 hours. Chittoor posted a record 467 new cases, followed by Visakhapatnam (295), Guntur (164), Anantapur (161), Nellore (129) and Srikakulam (122). Kadapa reported 20 cases, the lowest among all the districts.
Due to the sudden spurt in the case numbers, the active caseload has increased to 7,195 from as low as 1,100 two weeks ago. Chittoor alone has 1,549 active cases, followed by Visakhapatnam (1,310), and Krishna (802).
Health officials have administered about two lakh booster doses of Covid-19 vaccine in the last two days.
The second dose has been given to 3.19 crore people, reflecting more than 80 per cent double vaccine coverage. The first dose coverage among the 15-18 age group stands at about 82 per cent. In all, the state has administered 7.43 crore doses.