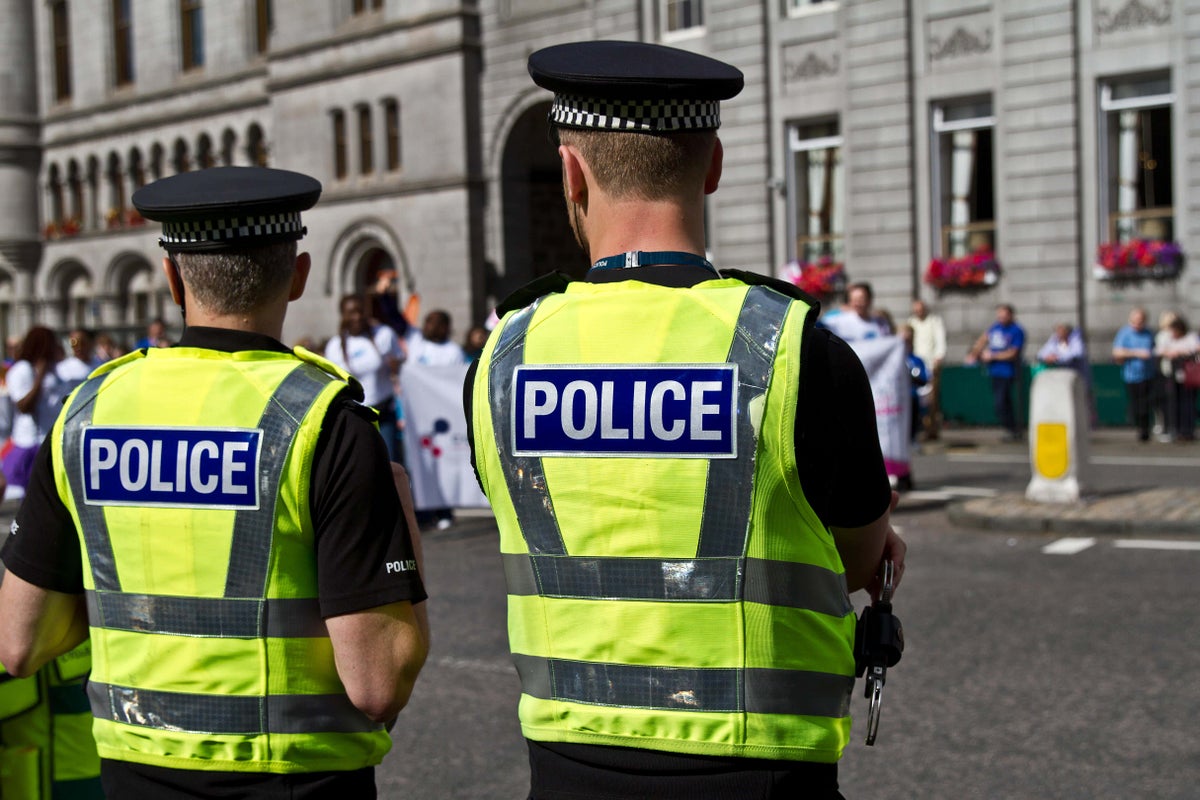 A senior police leader has hit out at Government "whims" and criticised the Home Secretary's war on political activism in policing.
Paul Fotheringham, president of the Police Superintendents' Association, used his annual conference speech to hit back at Suella Braverman's crusade.
He was also heavily critical of the effects of austerity, saying public services have found themselves "battling for the title of 'most underfunded'".
Speaking to delegates on Tuesday, Mr Fotheringham said: "Our service moves at the whim of others, often directed by Government. We must strip back services when our funding is cut; we change our focus when a new priority is mandated.
"We cannot speed up charging decisions that do not sit with us and we cannot just turn the phones off.
"Tackling our challenges is impossible without Government support.
"However, every person in this room could identify where major national decisions have been made, perhaps without full collaboration with the service, and negatively impacted on our effectiveness."
Mr Fotheringham questioned the "arbitrary" target for officers to attend every residential burglary – and hit back at Ms Braverman's order of a review into what she sees as political activism in policing.
"The Home Secretary recently wrote to all chief constables to question some of the work in this area under the subject of political impartiality," he said.
"She gave examples of police activity that she felt had led to the damaging of public confidence by supposedly apolitical police forces siding with one group over another.
"She references 'dancing and fraternising with political demonstrators', which we assume relates to police attendance at Pride. She talks about the displaying of the progress flag and the wearing of badges.
"These are deeply personal and passionate matters for our staff and our communities.
"What I have actually seen are plenty of examples of effective community engagement and a desire to promote and welcome inclusion in all its forms.
"Trust and confidence starts with how we treat our people. If they cannot be their true selves at work, how can we expect them to police our communities in the best possible way?
"The language being used here matters.
"When the Government uses language in this way to position the police as political rather than inclusive, are we opening the doors to a rhetoric of discrimination against those most vulnerable in our communities?"
Policing minister Chris Philp, who also spoke at the conference, said he agrees with the Home Secretary that "impartiality is important" and the public expect officers to police events rather than "participate" in them.
But in an audience poll, no-one raised their hand when asked if they agreed with what the minister was saying, at which point host and television presenter Sameena Ali-Khan said: "They (the police) don't see it affecting the way they actually do their job."
England and Wales are covered by 43 regional police forces, which Mr Fotheringham told delegates is "an archaic framework" hampering forces' work.
"Surround this 50-year-old structure in a criminal justice service that has been left to break down by a chronic lack of resourcing and we can see why the public are so often left to think nothing but the worst of the police and justice system that is there to serve them," he said.
"Going wider in the system still and public services are battling for the title of 'most underfunded' in their cries for help.
"All will quickly pass on their demand to someone else, intentionally or otherwise, if there is someone else who will take it. That is, of course, so often the police."
There are national plans in place to reduce the number of mental health callouts attended by police officers, with Britain's largest force the Metropolitan Police stopping officers attending calls unless there is a threat to life from November 1.
Mr Fotheringham highlighted the 20,000 officer jobs cut during austerity from 2010 and told the audience 21 out of the 43 police forces in England and Wales still have fewer officers now than then – despite a national recruitment scheme to replace them in recent years.
In his speech, Mr Philp called on experienced police officers close to retirement age to work for longer as he said he is "very conscious" a "very high proportion of officers are relatively new" in the wake of the Government's recruitment campaign, with a third of officers having less than three and a half years' experience.
"I'm very conscious of the need to properly train them… so I think anything we can do to encourage more experienced officers, particularly those at the 30-year service point, just to stay a little bit longer in service, even a couple of years, two or three years, just to impart their experience to the next generation, is useful", he said as he suggested police chiefs use pension financial incentives "if that would make a difference".
During austerity, some officers were forced to retire at the 30-year mark as force chiefs tried to save money.
Mr Philp faced questions about not attending the event in person, making his speech remotely because he said he had a meeting in London with the Prime Minister on Tuesday morning.
Shadow Home Secretary Yvette Cooper told delegates she scheduled a meeting with Labour leader Sir Keir Starmer for later in the day so she could attend the conference in person.