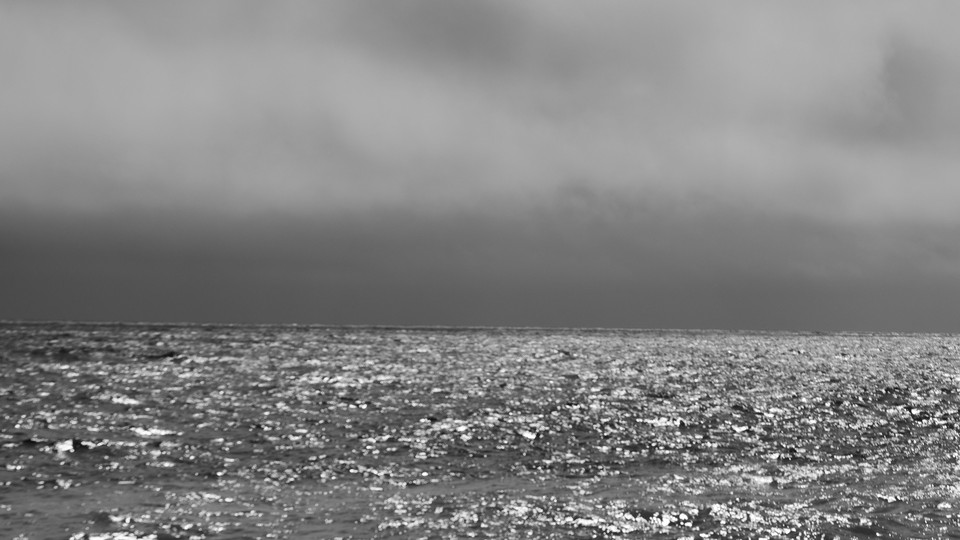 Lucy, when I die,
I want you to scatter one-third of my ashes among the sand dunes
                       of Virginia Beach.

Here I've come every summer for three and a half decades.
                       Here you and Eleanor
learned to swim in the ocean waves and bodysurf.

                       Here your mother
and I once walked hand in hand for miles and made love among
                       warm sand dunes

by starlight when we were young. We grew apart. Argued or kept silent.
                       Your grandmother and grandfather
died here. Until the end, they could hear the surf breathe and sigh

                       as wind does
through deciduous trees. Seagulls crying. I keep inhaling the healing
                       salt air

and tasting the salt of saltwater. After I leave this spindrift life,
                       the Atlantic Ocean
will continue. Children will keep chasing its waves

                       as the surf withdraws.
They will run from the waves as the surf comes thundering in. They play
                       tag with infinity.

Middle-aged couples will walk their black labs and golden retrievers on these
                       sands that the surf pounds
flat like a drunken fist pounding a smooth oak bar to underscore

                       some obscure
convoluted point that neither the fist nor the bartender
                       can truly grasp.

For the truth is far beyond our reach. The truth is that on the day I die
                       a man will be flying
a kite in the shape of a red Chinese dragon. It will fly so high

                       he can barely
see it. Baby spotted sharks with their leopard skin wash up
                       dead on the shore,

their gills clogged with sand after storms. Teenage boys
                       keep hurling
footballs back and forth as if their muscled bodies are metronomes

                       for the music
the ocean makes. Shy teenage girls will keep singing their pop songs,
                       so full of unfulfilled

desire, to the doo-wop, doo-wah of the surf. They will dye
                       their hair pink
or pale blue as cotton candy. All of it will continue as it always

                       does, almost
the same. When I die, families will still keep pitching their pastel-colored
                       awnings, shade tents,

and sun umbrellas like giant dahlias and make their nomad
                       encampments
on the sand. They will stay a week or two and then depart

                       for more permanent
shelters inland. Lucy, I like nothing better than walking with you
                       for hours on the beach.

First, north as far as Fort Story's No Trespassing signs.
                       Then south
three miles from 81st Street toward the boardwalk and hotels.  

                       A boy holds
a girl, whose long legs wrap around him. He carries her into
                       the surf while she

screams ecstatically as the cold waves buffet them. He staggers
                       but does not fall.
You are recovering from twenty-eight-hour shifts during surgical rotation

                       at medical school. You tell me
that your sole patient yesterday had cancer. It has metastasized
                       to lungs, kidney,

spleen, spine, brain. "It is inoperable," you say. "There's nothing
                       I can do,
except make her comfortable." You mean more oxycontin,

                       then morphine.
Yard-high letters in the sand spell STEPH HEARTS
                   DOLLY. All

our thousands of naked footprints crisscross the sand.
                       A sandcastle
stands with terraces, towers, winding staircases, a moat,

                       and the most
delicate of arches over the moat. Nothing is all the more beautiful
                       because it is

fragile. The tide is either coming in or going out.
                       I don't know
which. With its bent, outstretched wings, a lone brown pelican

                       dive-bombs
the ocean, skims low, only a few inches above the waves,
                       looking for fish.