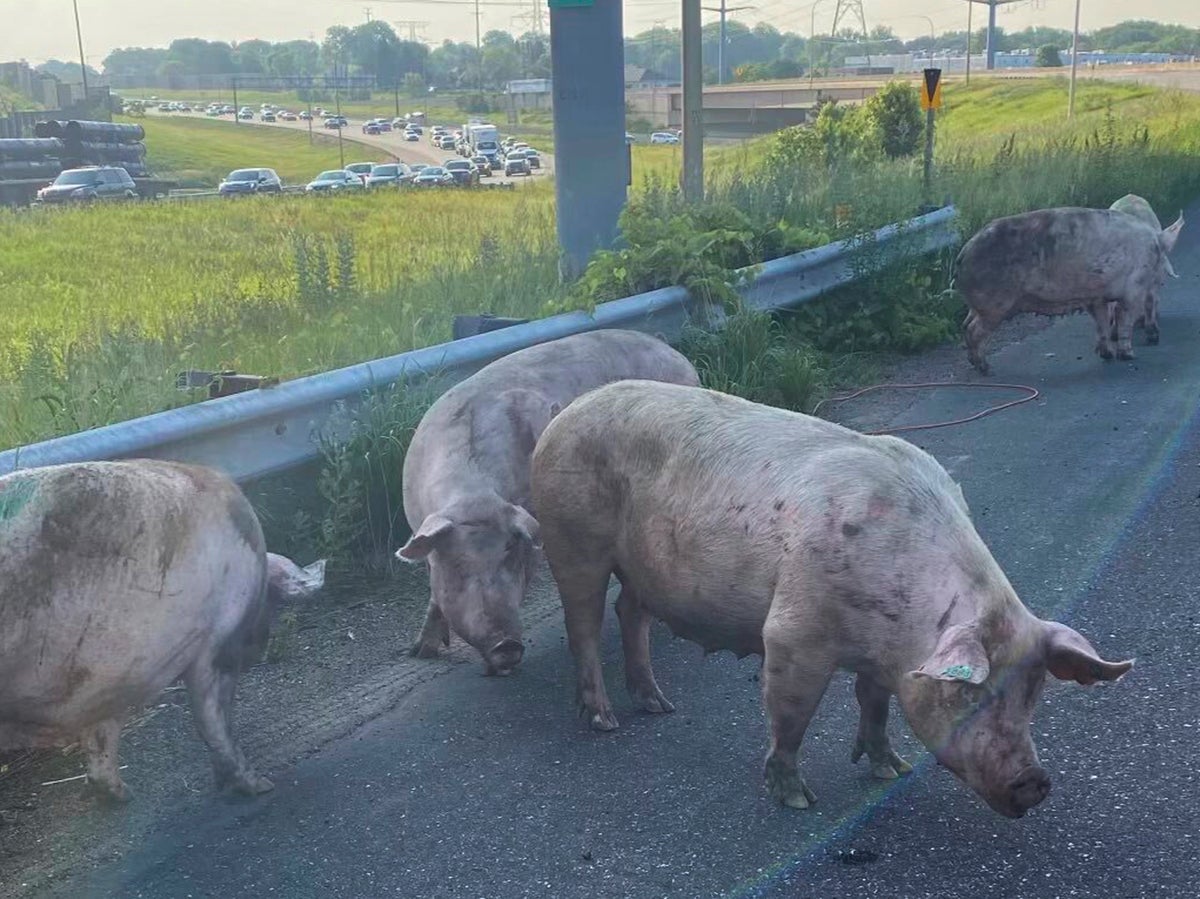 A number of pigs ran loose on a highway in Minnesota after a semitrailer truck tipped over, releasing the farm animals.
The incident took place on Friday morning at 7.35am on Interstate 694 near Little Canada. The truck was carrying 50 hogs and their momentary freedom led to a shutdown of the roads that lasted for hours, according to the AP.
State troopers responding to the area tried to corral the pigs as they were seen on traffic footage running in the midst of the vehicles, according to the Star Tribune.
The hogs were seen running through the traffic on I-694 at the west junction of Interstate 35E.
Minnesota Department of Transportation cameras revealed that the backup that was built because of the incident became longer than a mile.
Wreckers and skid loaders were called to the scene to bring the truck to a standing position and clean up the mess that covered the scene after it was overturned, causing to the morning rush hour traffic to come to a standstill.
The authorities managed to round up the hogs, a number of which were injured from the ordeal.
Drivers were directed to go south on I-35E during the clean-up. While the Minnesota Department of Transportation had estimated the roads to be back open by 1pm on Friday, they managed to get traffic going again much sooner.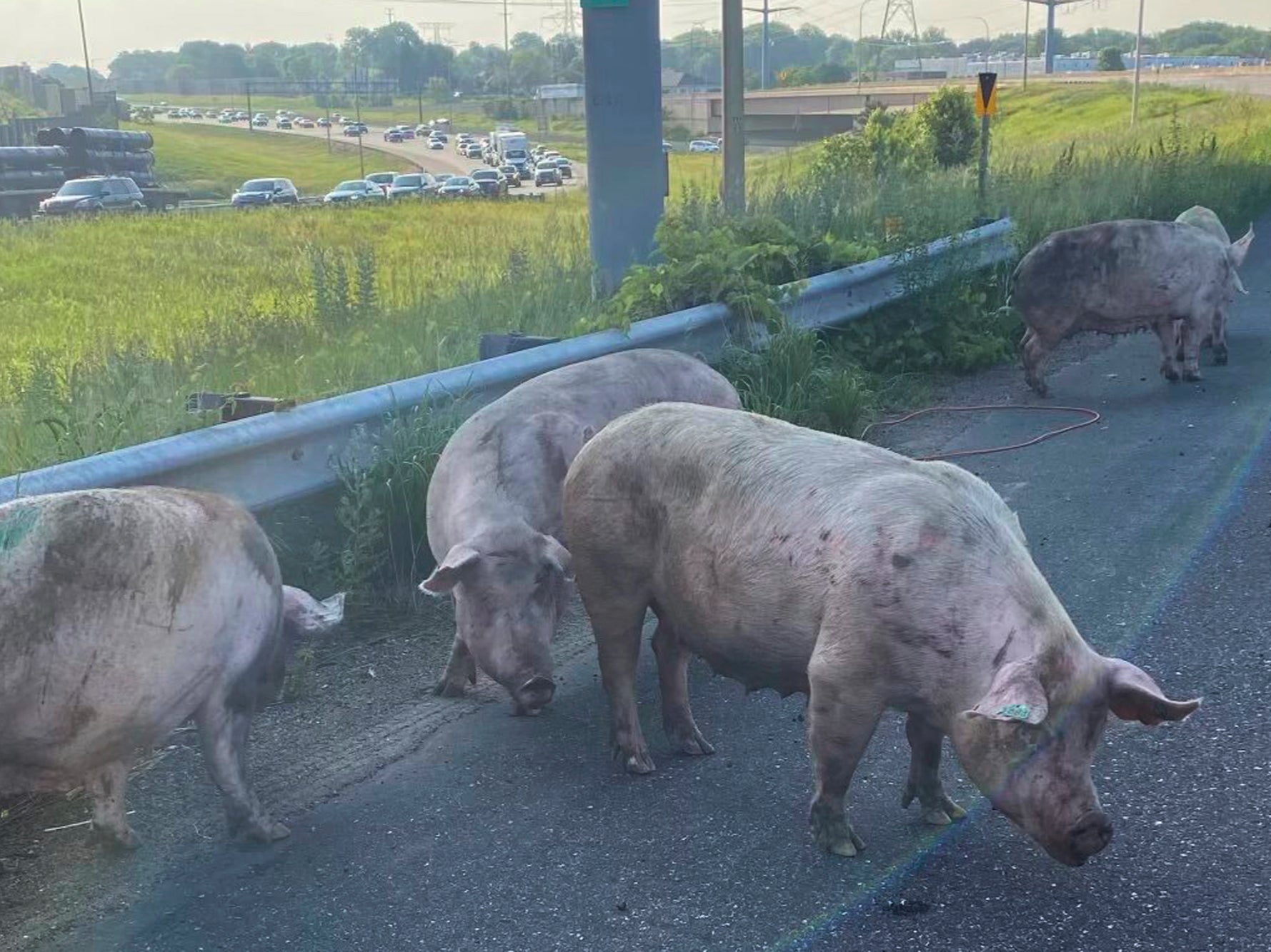 Lt Gordon Shank at the Minnesota State Patrol said that the truck driver wasn't injured, according to the Star Tribune.
An investigation is underway to determine why the truck flipped in a corner on I-694 where it was set to join I-35E going north.
Almost a half-decade previously, more than 20 pigs ended up on the roads of a more rural part of Minnesota when a semi-truck tipped over at a highway interchange close to Mankato, according to the AP.
A total of about 90 pigs were in the trailer at the time, a number of which died while the driver suffered minor injuries.
In 2022, several monkeys escaped their trailer on a Pennsylvania highway as a truck carrying 100 of the animals collided with a dump truck. The truck carrying the monkey was on its way to a lab. The drivers both escaped without injuries.