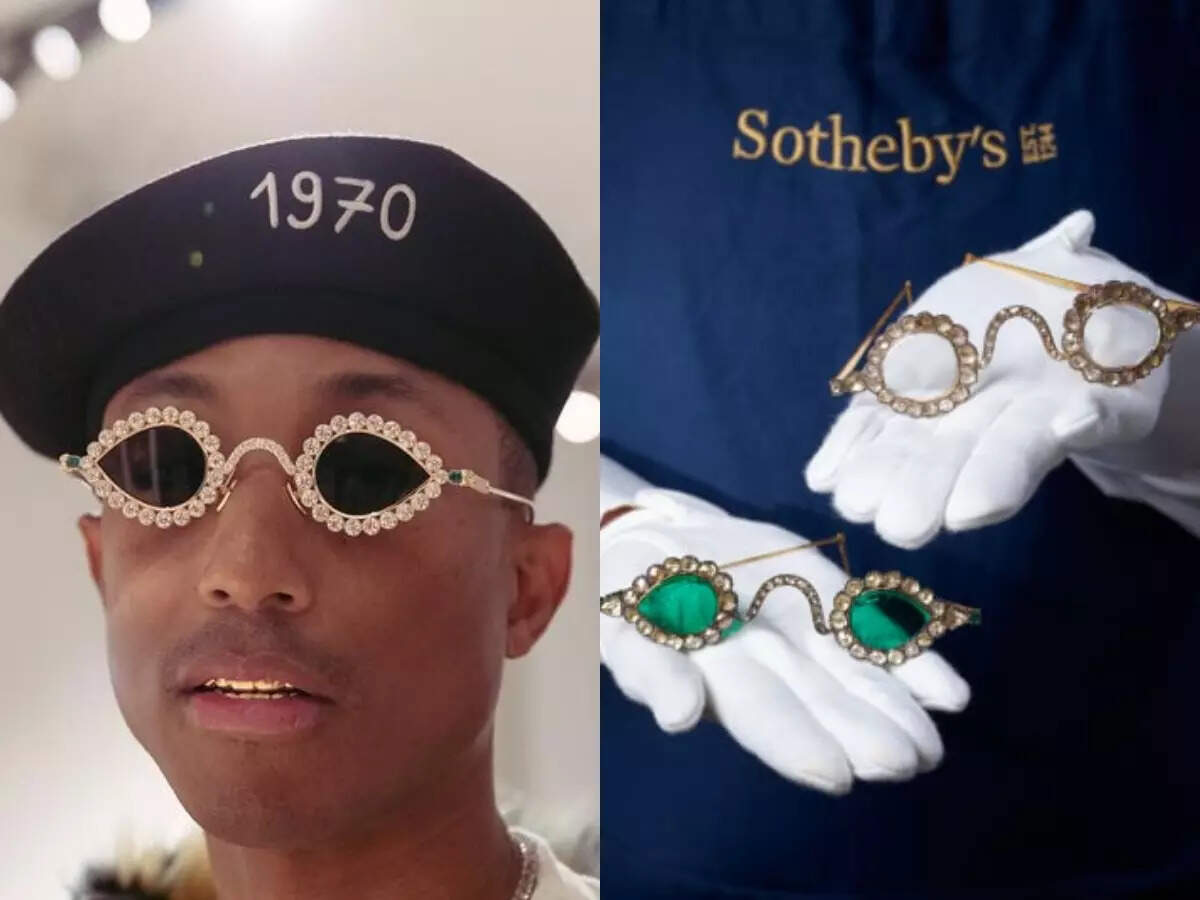 American rapper Pharrell Williams is facing backlash for promoting plagiarism. The hit song maker raked up a controversy when he attended Nigo's Kenzo show in Paris, wearing a pair of custom-designed sunglasses by Tiffany & Co. The star got immediately called out by Diet Prada, an Instagram account which is a popular fashion watchdog group, for wearing glasses whose design has been allegedly lifted from a pair of antique Mughal glasses kept for auction by Sotheby's, one of world's most popular auctioneers, dealing in antiques from across the world.
After Tiffany posted an image of the Chanel ambassador in the "custom-designed" sunglasses, netizens from the fine jewelry community immediately called out the likeness to a set of extraordinarily rare Mughal spectacles. "'Custom-designed' or custom-copied??," one person commented. "I think @tiffanyandco made a mistake in not referencing the pair so many of us saw last year," wrote Annabel Davidson, a jewellery expert and Vogue contributor.
While Tiffany and Co. claim the sunglasses have been custom-designed in 18k gold with 61 round brilliant diamonds of over 25 total carats and two emerald-cut emeralds, Diet Prada took to Instagram sharing the real inspiration, the account claimed, "Dated to the 17th century, the frames were believed to have originally belonged to Mughal royals, who once ruled over the Indian subcontinent. One pair of teardrop-shaped frame lenses are believed to have been cut from a Colombian emerald over 300 carats. The other, likely cleaved from a 200-carat diamond found in Golconda, a region in the present-day Indian states of Telangana and Andhra Pradesh."
⠀⠀⠀⠀⠀⠀⠀⠀⠀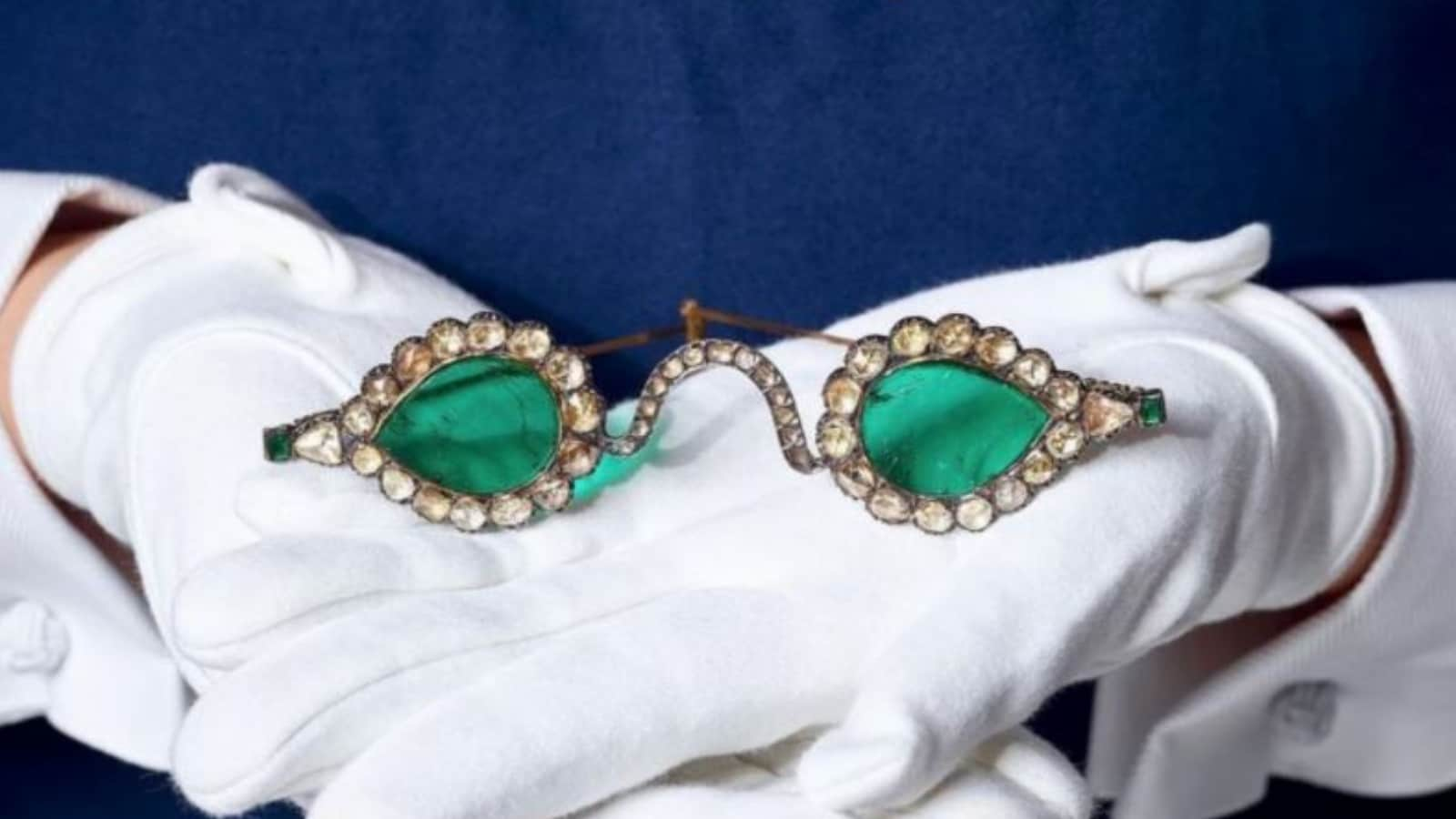 "The spectacles were designed to help the wearer reach enlightenment and ward off evil. According to Sotheby's chairman Edward Gibbs, the gemstones were prized for their spiritual associations—diamonds with "celestial light" and bright stones as "vehicles for astral forces." Green in particular, is linked to paradise, salvation, and eternal life in Islam, the religion practiced by Mughal rulers. When the two frames went up for auction in October 2021, they were expected to fetch as much as 2.5M GBP (they didn't sell.) "As far as we know, there are no others like them," Gibbs told CNN at the time. Well, now there are lol," added Prada.
Photo: Sotheby's