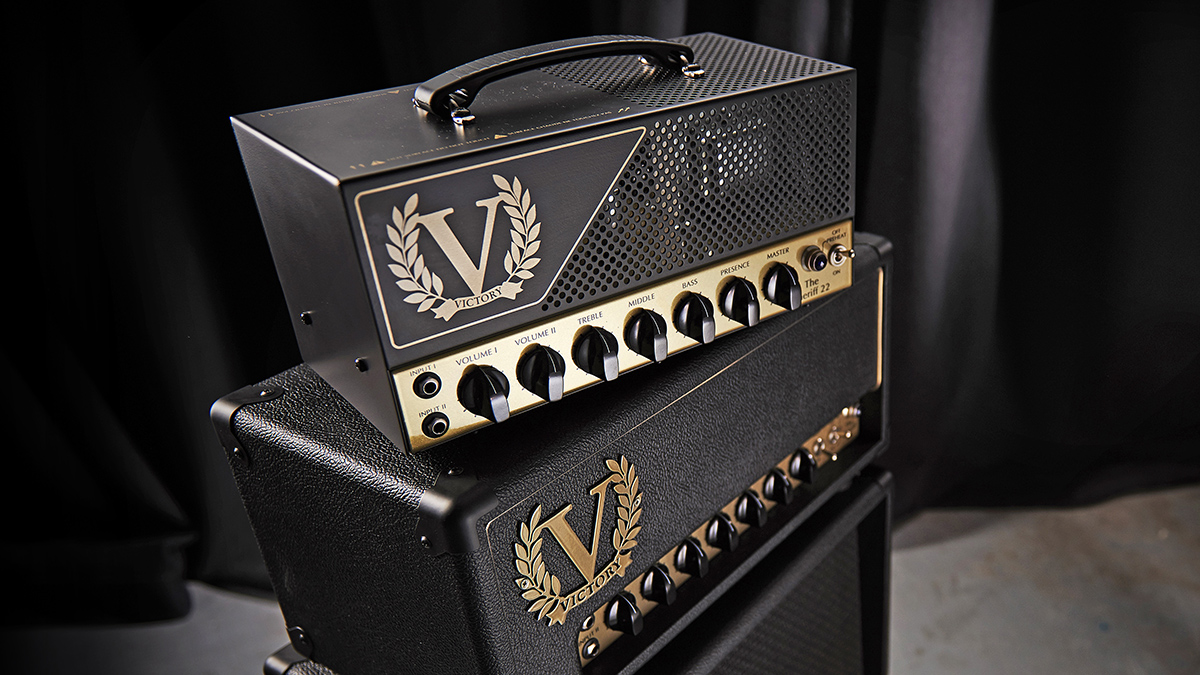 Lee Anderton – owner of popular UK guitar gear retailer Andertons – has issued a response to questions over his involvement in the Victory guitar amp brand that arose following a new video from YouTuber KDH.
In his video posted on Sunday (August 27), KDH took a deep dive into Anderton's involvement with the British boutique amp builder Victory, and discussed potential transparency issues surrounding the brand's presence on Andertons' popular YouTube channel.
Specifically, KDH highlighted a potential conflict of interest between Anderton's financial stake in Victory and his role at the retailer, and criticized the business owner for not being fully open about his association with the amp company. This was especially the case for comparison videos.
"It's a music shop and their end goal is to sell you something," KDH said. "They're not going to be too critical of the products they stock. That's to be expected. But what is also expected is a level of equality among the products.
"If a store is selling three different amplifiers that are the same price range – a Marshall, an Orange and a Victory – there's no incentive to sell one over the other," he went on, "because the cut that they're getting is going to be roughly the same per amplifier. 
"There's no incentive to sell one amp over the other. But there absolutely is incentive to sell one brand over the other if you co-own one of them." 
To further support his argument and highlight Anderton's apparent lack of openness, KDH referred to a handful of comparison videos from Andertons' back catalog of YouTube videos, each of which featured a Victory product. In said videos, Lee can be seen referring to "the people at Victory", while failing to declare his own involvement in the company's ownership structure.
KDH labeled Lee's co-ownership of Victory – and a handful of other gear brands – as "Andertons Big Secret", though stressed he had no issue whatsoever with Anderton actually owning other brands.
Instead, it was a matter of transparency: "Where I do have an issue," he stressed, "is if that ownership is kept a secret, whether intentionally or not."
In a response posted to his Instagram account, Anderton openly addressed the points raised in KDH's video, including his involvement with Victory – which began back in 2011 when a group of individuals got together with amp designer Martin Kidd to "form a simple trading partnership" following the demise of Cornford Amps.
According to Anderton, the trading partnership – which is different from a Limited Liability Company – suited him and his partners as it kept their names out of the public domain, and, he says, "Because I was concerned that if I was involved – or Andertons was associated with the brand – that perhaps it would put other retailers off, especially UK-based retailers off, from stocking [Victory amps]."
However, he says it was never his intention to mislead the brand's YouTube viewers: "It wasn't the best kept secret in the world and within four or five years all the amp brands that Andertons buys and sells all knew about my involvement with Victory. Retailers that were stocking it knew, staff at Andertons knew, artists using it knew."
In light of KDH's research, though, and in response to the examples that supposedly showcased a deliberate lack of transparency from the business owner, Anderton conceded he "could have been more open".
"I've never been directly employed in any kind of official capacity at Victory," Anderton explained. "I'm very much an arms-length investor, but I guess… please remember again this is going back 10, 11 years to when the brand was first started, with what I know now I do accept that perhaps I could have been more open about it to the people watching our YouTube videos. 
"When [KDH] asked me to comment… I was happy to do so, I had no reason to lie about anything, because I certainly don't regret making the investment that I did when Victory started. I thoroughly enjoy the contribution that I make to the team at Victory. I love talking to Martin [Kidd] about amp designs.
"It was never my intention to try to mislead anyone into thinking that Victory amplifiers were anything other than what they are, which is a very fine British-built range of guitar amps and pedals."
Anderton also addressed KDH's comments on the other brands he is involved in, including Landlord FX, Burns Guitars, EastCoast Guitars.
In some of those instances – including Landlord FX – Anderton is part of a buying group with other retailers that aims to source in-house products in bigger quantities for discounts and better pricing. This, according to Lee, is a standard retailer practice.
"Clearly it's quite complicated balancing the needs of running a retail business, being financially involved with some of the brands that we sell, and running a pretty influential YouTube channel," Anderton observed. "I've always encouraged everybody in our YouTube team to be completely open and honest with their opinions on the products we feature."